In addition to supplying soda and chips, the vending machine delivers healthy snacks, pharmacy items, and electronics. So, the vending machine business can be considered a lucrative side activity.
There are many benefits when it comes to joining a vending machine business. So if you're interested in it, let's jump into the details of how to start a vending machine business. Scroll down to see more details!
8 Steps to Starting a Vending Machine Business
Step 1: Consider Options for Your Vending Machine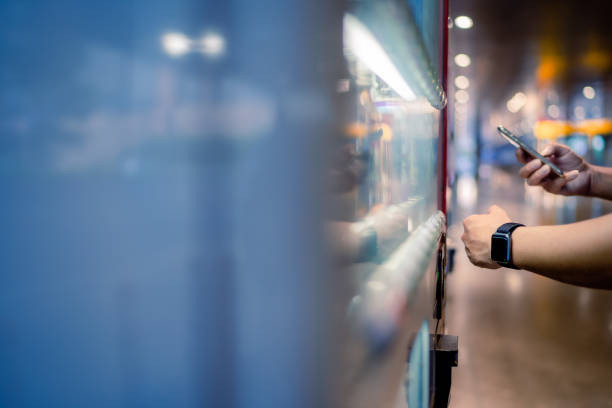 Many people immediately think of standard sodas and snacks when it comes to a vending machine.
But if you are serious about starting one new vending machine company, you should know that you have more options.
Whatever your options are, start with one machine or two and focus on one specific market.
Food and Beverage Vending
According to a 2019 Vending Market Watch report, beverage and food vending machines with soft drinks, candies, and snacks account for the plurality of vending market share in the US.
Beverages alone account for about a third of the vending sale. You will also have a wide selection of vending machines. Some offer only snacks, drinks, or a combination of drinks and snacks.
Bulk Vending
You can also start your new business with some machines that offer stickers, rubber balls, or gumballs. It does not require much capital, and the maintenance cost is relatively low.
Specialty vending
You can consider some special vending items, such as:
Hot beverages: Hot beverages, teas, or coffee.
Retail: headphones, neck pillow, and phone chargers.
Laundry products: Fabric softener, dryer sheets, and individually packaged detergent.
Tobacco: Some places even allow the cannabis vending machine.
Consider Franchising Option
If you do not want to build a business, consider the franchising option. You will benefit from a reputable brand and receive training if necessary.
Step 2. Define Proper Location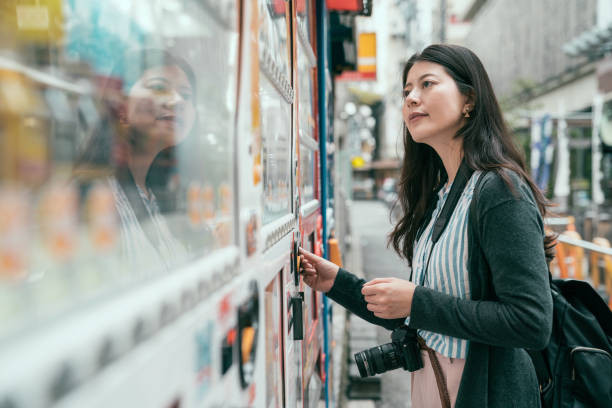 The location of your vending machines is critical. It directly affects your profits in this area. You must think about finding the place to produce your product.
Remember that your vending machines may not do well in one place but may be very successful in another. For example, beverage and food vending machines may fail in the mall but will likely thrive in the office area.
Here are some of our recommendations for where to put your vending machine:
Schools
Grocery stores
Hospitals/medical centers
Laundromats
Airports
Shopping malls
Manufacturing plants
Manufacturing plants
Apartment complexes
The key is to put your vending machines in a high-traffic place. Once you have an idea of ideal locations, find a way to contact the relevant owner or manager.
Each region or state will have different regulations and requirements for vending machine businesses. Therefore, make sure you read the rules carefully and ensure you comply with them.
You will also need to consider the commission you pay to the proprietor. In most cases, this commission ranges from 10% to 20% of the revenue you get from vending machines.
You should make a contract with this proprietor. This contract should include the length of the contract, your approved compensation rate, and other essential terms. You should consult an attorney for this contract.
Step 3: Name your Business
Your business name is one of your most essential brand assets that helps your potential customers differentiate your business from the competition.
Here are some tips for naming your business:
Be creative
Be unique and original
Ensure it is easy to remember
Keep your business catchy and simple
Step 4: Finalize The Business Structure
Choosing your business structure will have tax and legal implications. You can register your vending machine business under one of the legal structures:
Limited liability company (LLC)
General partnership
Sole proprietorship
Corporation
Step 5: Choose Vending Machines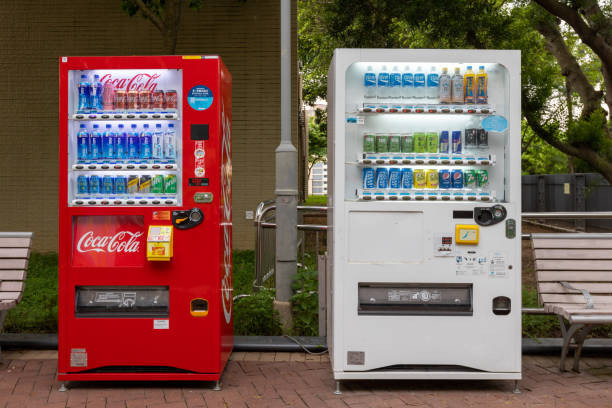 You will not start a vending machine business if you do not have at least one vending machine. Finding this machine is easy, and you can do it online.
The vending machine has many features, leading to a difference in price between the models. Here are some popular features:
Credit card & large bill functionality
Drink/snack combination machines
Voice or touch accessibility
Low-stock alert
Remote monitoring app/software
Interactive screens
However, do not let the special features tempt you because sometimes they are not necessary for you and make you pay more for vending machines. Choosing something that suits your affordability and the product you offer is wise.
Step 6: Stock Vending Machines With Inventory
We recommend paying attention to your local and place needs. You should set your products based on demand and avoid over-ordering in the first place.
Step 7. Explore Available Financing Options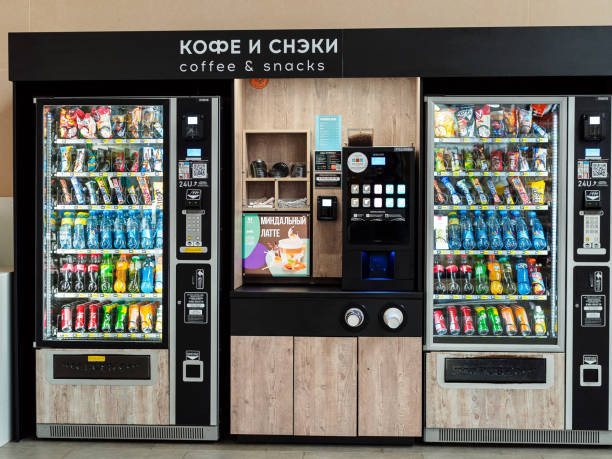 You will not need to prepare huge capital to start a business in this field like other businesses. But if you still need a loan to start, consider these two options.
Equipment Financing
Borrowing equipment financing is reasonable if you don't need a lot of capital to start a business and just need a little help. The terms associated with these loans will depend on the value of your equipment, meaning they act as collateral.
Short-Term Loans
Short-term loans can be a good start for your new business if you are already one business owner and have a business financial history to back it up.
The repayment term for the short-term loan is typically significantly shorter than long-term loans, eighteen months or less. In addition, the interest rate of the short-term loan is also slightly higher than that of long-term loans.
Step 8. Make the Proper Investments
It is time to focus on creating a profit for your business.
Invest in VMS
Many modern vending machines come pre-programmed with management software, which helps streamline operations, track sales, and record inventory.
However, most standard models require you to manage inventory manually, and you should be okay with this if you only own a few.
But if you own more than five machines, you'll need to invest in one vending machine management system that helps you update the inventory remotely.
Invest in The Customer Service
Like various location-based companies and businesses, the vending machines business often depends on word-of-mouth referrals. So investing in customer service is essential to enhancing the experience for your customers.
You can open a business page on Facebook to receive customer feedback. It is also an excellent way to catch new trends to tailor your products.
Invest Time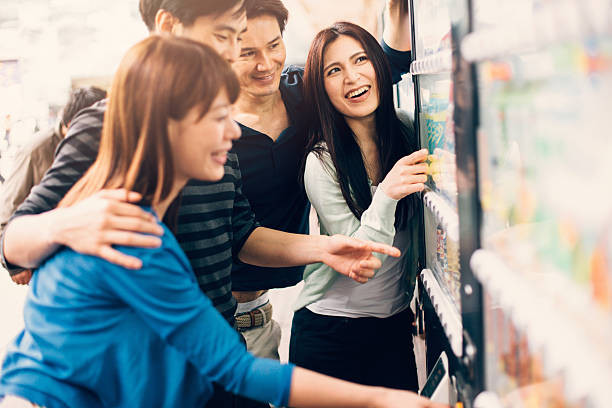 Although starting a new vending machine business does not require spending a lot of capital, you want to invest your time like other business forms.
Besides the time it takes to buy inventory, you should visit locations. You should spend time researching locations and trends, and communicate with colleagues.
Why Beginning Vending Machine Business is Worth It?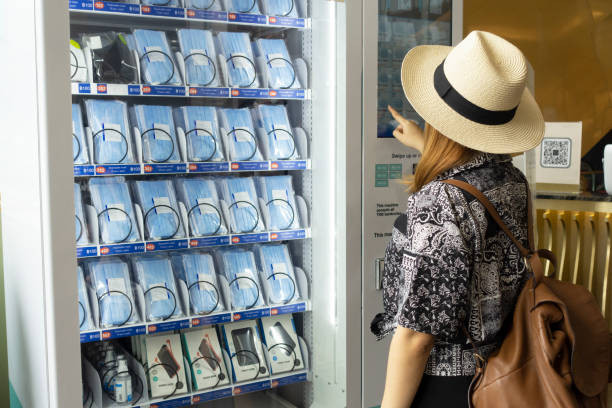 For this business, you make money from selling snacks, bread, beverages, toys, and other products to customers through your vending machines.
There is no denying that vending machines always attract customers because everyone is thirsty, hungry, or wants a toy at some point. It makes vending machines globally appealing, expanding your target market.
It allows you to sell your products for significantly more than the original price.
For example, you can sell chewing gum, which costs three to five cents, for twenty-five or thirty cents each. Soft drinks and snacks can also bring you a profit of about one dollar or more per product.
While it will not make you a millionaire anytime soon, you can scale your business to the point where it can replace the income from your full-time job.
Also, flexibility is the most significant advantage of a vending machine business.
Pros and Cons of Beginning a New Vending Machine Business
Pros
Low Start-up Costs
Starting a business usually requires a large sum of money, but it isn't the case with a new vending machine business. You can begin it and run it for a few hundred dollars.
Starting Small will Reduce Risk.
You do not need to spend a lot of money to get started, which means you can reduce the financial risk. If you find this field unsuitable, you also do not have to regret it because the amount of money you spend to invest is not too large.
Flexibility as A Boss
When you run your vending machine company, you are the boss and have the power to make all the decisions. You will also benefit from time flexibility.
Cons
Profitability Depends Mainly on Scale
You should not expect quick profits when starting. It will take time to scale up and is a long road.
Constantly Changing
You will have to move your machines around constantly until you find a place that works. You may also have to tweak product offerings until a formula works continually.
Competition for The Prime Location
The competition for an ideal location is also challenging for this field.
You do not want to target an area flooded with other vending machines, and you don't want to aim for a place where customers are scarce.
Long Hours
To succeed in this field, you must commit to long hours and consistent work habits. For example, the more machines you have, the more time it will take to store and maintain them.
FAQs
Do the Vending Machine Business Make Good Money?
It can be very lucrative. If you can provide quality products at a reasonable price and place your vending machine in one place with low traffic, it is easy to earn a vast amount of money without investing a lot of money and time.
Can I Put My Vending Machine Anywhere?
You will need to get permission from the manager of that place before placing your vending machine. For example, if you want to put your vending machine in a school, you will need to work with the principal of that school.
On the other hand, if you want to place it in a corporate lobby, contact that company's director to make a deal.
Is A Vending Machine Taxed?
The answer is Yes. The vending machine is charged a sales tax based on its revenue. The amount of sales tax may vary depending on the state.
How Much Do I Have to Spend to Buy One Vending Machine?
A new vending machine usually begins at $3,000. It can be higher or lower depending on the models of the vending machine. You can also save money by buying a used machine that usually costs less than a new one.
How Much Money Does A Vending Machine Make?
The money your machine makes will depend on the product you offer, where you place it, and how well it is maintained. In most cases, this machine makes around $75 each week.
Where should I put my Vending Machine?
Any place with high traffic is an ideal place to put your vending machine. Our recommendations are schools, offices, airports, and apartment complexes. They are all excellent locations for your vending machines.
What License do I Need for My Vending Machine Business?
At least, you will need local licenses to operate in your state and municipality.
You may need additional ones, such as food licenses if you are selling packaged or prepared food.
Wrapping It Up
Above are the things you need to know to start a vending machine business.
Hopefully, you will soon be successful with the path you choose. If you have any questions regarding this topic, don't hesitate to let us know!
Thanks for your time!