Carpet cleaning is a rather complex business to start and gain traction in. You need quality equipment to stand out from competitors in the same area.
There are many things that you need to prepare for before pursuing this potential path. If you don't know how to get started, follow this guide!
Starting a carpet cleaning business is similar to starting a business in most other industries. It will also require you to take some steps specifically for your niche.
1. Build Your Plan
This step involves writing a plan, essential for any type of business.
The business plan is crucial for startups and entrepreneurs since it delivers a navigable roadmap detailing their goals and how they reach the goals in the next several months (or years, if they have the foresight) with their current resources.
Your first plan can be informal or formal, broad or detailed, as long as you feel comfortable making it.
You can also think of it as a one living document, allowing you to revisit it when your new company gains traction or your primary resources and goals shift.
At a minimum, your first plan should help you answer the following queries:
What equipment and tools do you need to get begun?
What is your hiring plan?
How will you market your carpet cleaning business?
How much should you charge for your services?
What are your financial goals?
In addition to setting up a business plan, you must simultaneously make a rough plan for your budget and expenses. Start by examining your savings and how much you need to add to reach your goal.
You also need to estimate your equipment and relevant startup costs, such as certification and training costs, wages, and business licenses.
Don't ignore expected daily expenses, such as gas for the truck. A small business budget template is okay if financial planning is not your forte.
2. Take Intelligent First Steps
Receive Training
Let's start with getting the help of someone who's been a step ahead in the carpet cleaning area in your area. Ideally, that person should already own a carpet cleaning business.
Convince the person to let you ride around with them for one day to get a feel for things. You need to get certified through the IICRC or go with TMF Academy, which allows you to set up everything, such as basic courses, marketing support, and equipment & chemical deals.
Save Money
You must prepare startup capital no matter what industry you start your business in. At a minimum, you must have enough money to invest in equipment, chemicals, gas, and marketing.
We recommend figuring out what you need to live on and attempting to reserve about a month and a half days of expenses to give your new business time to establish a steady cash flow.
3. License and Register Business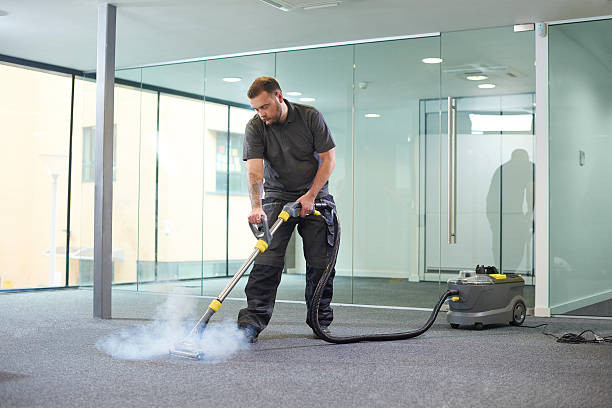 Now that your new business has a solid foundation. It is time to make it official by collecting the essential permits and licenses and then registering your new business/company with your state.
You need to start by contacting your county, town, or city clerk's office to learn about the local permit and licensing requirements for the cleaning business.
After that, you must determine a business entity before registering accordingly. If you operate a business alone or with your husband/wife, you can choose the sole proprietorship, and registration with the state is not required.
Yet, sole proprietorships do not recognize you as a separate entity from your business, meaning you will be personally responsible for the liabilities and debts of your business.
We recommend looking at the LLC option, which will deliver certain legal protections you won't get from sole props. Furthermore, you don't need to worry about your personal assets when your business comes to any legal issues.
4. Get the Proper Insurance
Let's start with general liability insurance which will protect your new business against any potential claim, such as property damage, personal injury, etc.
We also recommend considering workers' unemployment, compensation, and state disability insurance if you intend to hire professionals and employees.
It is well worth considering commercial auto insurance, which is helpful in damage to your truck that results from an accident. It will also cover legal and medical fees.
5. Open A Bank Account For Your New Business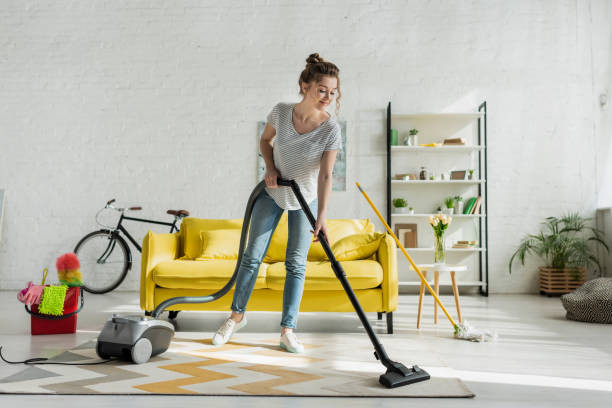 At this step, you should open a checking account for your business to separate your personal finances from your business.
It is essential to protect personal assets from any legal issues related to your new business. Furthermore, it will make bookkeeping a lot simpler, which makes it easier to apply for business lending.
6. Invest in the Crucial Equipment
The equipment you need can be available at many price points. It is okay to start with lower-end stuff, allowing you to manage risk early on.
On the downside, it would limit the kinds of tasks you can perform and the quality of service your business can deliver.
A premium unit like the Nautilus 1200 PSI is available at $4,200. It won't be a problem if you have a generous budget.
Yet, if you are on a mid-range or tight budget, we recommend picking something smaller and older on eBay, which starts at about a few hundred dollars.
Start by investing in a steam carpet cleaner, industrial vacuum, and detergents and solvents. Once you build a solid customer base, you can expand the toolset.
For example, you might consider adding the following:
Stair tools
Carpet rakes
Rinsers
Deodorizers
Upholstery wands
Spotters and stain removers
Pet stain and odor removers
Much more carpet cleaning tools.
We recommend consulting other carpet cleaning company owners in your area about their preferred equipment.
7. Fund Your Carpet Cleaning Business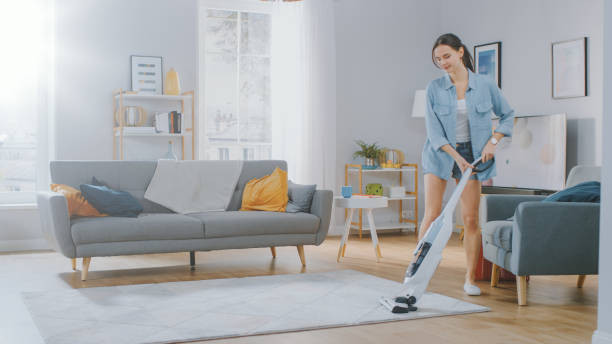 It will cost you money to buy the necessary equipment, get a business license, and cover other costs associated with providing carpet cleaning services.
Therefore, you must ensure that you have enough money to cover these startup costs and day-to-day expenses once your business officially launches.
It is essential to calculate the exact amount needed when planning the business budget in step 1. In most cases, startup funding is your money since getting a business loan is not easy for new businesses and companies that don't have a financial track record.
The fact is that brand-new owners typically accept personal loans, borrow from their friends and family, or take advantage of their personal savings.
Yet, if you prefer to access business financing as soon as possible, it is okay to use the business credit card that allows you to pay for your daily, more minor expenses quickly.
Applying for a business credit card online is easy and fast, and you can expect to get the job done in minutes. It is suitable for a brand-new business without or with limited financial history.
As an owner of a new carpet cleaning company, you need to prove to the credit card company that your guarantor or you can pay off your credit card debt.
So your card company will evaluate your personal finances instead of your new business that does not have financial information.
Once you have received the credit card, you must use it responsibly to build business credit. It will be beneficial when you are willing to accept more substantial business financing.
8. Market Your New Cleaning Business Business
Carpet cleaning and any other business is useless if you don't have any clients to serve. Therefore, the market plays a vital role in starting your business, which you must do as soon as possible.
In most instances, businesses will start by gaining traction through word of mouth. Therefore, it is wise to start by providing quality service to family, neighbors, friends, and local businesses.
If you please them with quality service, ask them to promote your service.
Also, it is okay to start with your network as it helps get important feedback related to your business's processes. Based on the feedback, you can alter the services accordingly.
You can also make offers to work with interior designers, home cleaning services, realtors, and home hardware stores in your area. For example, ask them to showcase your business cards at tills.
In addition, you also need to invest in a website for your business. There is no denying that your presence on social media will legitimize your new business and allow you to reach out to more potential customers.
You can keep your business as simple as a place to provide your contact information and a detailed description of your services. It should also contain links to social media platforms, Facebook, Yelp, etc.
You can compile your website by adding a forum, blog, and online store to offer merchandise, such as stain removers and pet odor removers.
Whatever your website is included, ensure its interface is modern, fresh, and streamlined.
You can take advantage of valuable platforms like Wix and Squarespace, making it even easier. They will be beneficial to making professionally, attractively designed websites for tech-averse people.
9. Advertise About Your Carpet Cleaning Business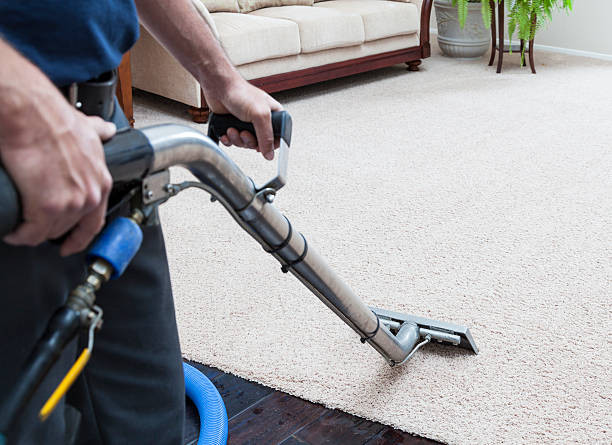 When talking about the marketing plan, there are various ways you can market your new carpet cleaning company, including:
Social media: You can use location-based social media apps, such as NextDoor, to build buzz around your new business and connect with potential customers in your area.
Advertising: Advertising, whether traditional (like newspaper ads or flyers) or digital mediums (like Google AdWords), will be an excellent method to market your new carpet cleaning company.
Word of mouth: Once you've done a great job, ask your customers to leave a positive review on Yelp or Google, share a referral, or write a testimonial for your site.
FAQs
Why Should You Consider Beginning a Carpet Cleaning Business?
There are many good reasons carpet cleaning is one of the great opportunities for new business owners:
Various buildings, both residential and commercial buildings, use carpets to cover some areas. And of course, it is essential to clean those carpets regularly, providing a vast chance for any carpet cleaning business owner.
When you start a carpet cleaning business, you are the person in the driver's seat. It means you can determine how many customers to work with, how much and when you work, and how much you charge for the business services.
It Can Be Significantly Profitable
Carpet cleaning company owners can make from .35 to .50 cents per square foot depending on the specific services. That means it can be $150 each hour.
Do I Need Insurance to Begin a New Carpet Cleaning Company?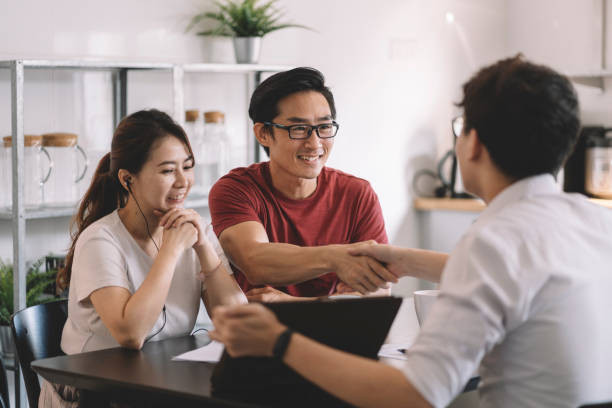 Here are recommended insurances for new carpet cleaning company owners.
General liability
Contractors' E&O
Commercial Auto
Workers' Compensation
Tools & Equipment
What's the Difference Between Commercial and Residential Carpet Cleaning?
Commercial carpet cleaning companies generally have more expensive and more powerful equipment.
They may clean more square feet of carpet and have more chances to book recurring appointments with companies that require regular cleaning.
To make a great living, residential carpet cleaning companies may have to serve more clients. Yet, you can expect startup costs lower at the start.
The Bottom Line
Now you should know how to start a carpet cleaning business. Hopefully, your starting process will go smoothly and you will soon become a successful carpet cleaning boss. Thank you for reading!