With the development of the Internet, owning a website has become an indispensable need of any business. The growing demand has created the opportunity for the web design industry to scale like never before.
However, not everyone understands the specifics of how to start a website business, especially those who have no business experience. This article will help you understand more about specific aspects. Let's read on to find out!
How To Start A Website Business? A Complete Guide With 11 Steps
Starting a website business model is not too complicated. However, it includes many small steps in the process that you can skip at any time.
Check out this section below if you're interested in digging deeper. We will dig into the process of starting a website design company with remarkable details.
1. Set Up Work Environment
The first thing that entrepreneurs need to pay attention to when starting a website design company is to design a healthy and balanced environment.
It would help if you carefully separated the two areas of work and life. Don't let these two aspects interfere with each other because it will make you feel tired and stagnant.
To increase the speed and productivity of your daily work, there are a few things you need to keep in mind. Build a separate office or work area to prevent distractions. As a result, you can complete the work on time and not be late.
Don't forget to spend some personal time with your family, friends, and hobbies. Balancing both of these factors, in the long run, will keep your health continuing to grow in the future.
Besides the work location, equipment is also an important issue. You are a website expert, so you must prepare a quality set of equipment.
A computer is an indispensable device that you need to buy. You must invest in a powerful rig to handle all the work efficiently.
Besides, tools or software are also essential. The Adobe Creative Cloud suite should be a top contender on your list.
All these products or works should operate according to a scientific process. The reason is that your workload will increase over time, and you need to find a way to organize it properly.
When preparing such equipment and software, finance is an important issue. You will need costs to keep your cloud software up and running like remote access, accounting, and storage software, or online meetings.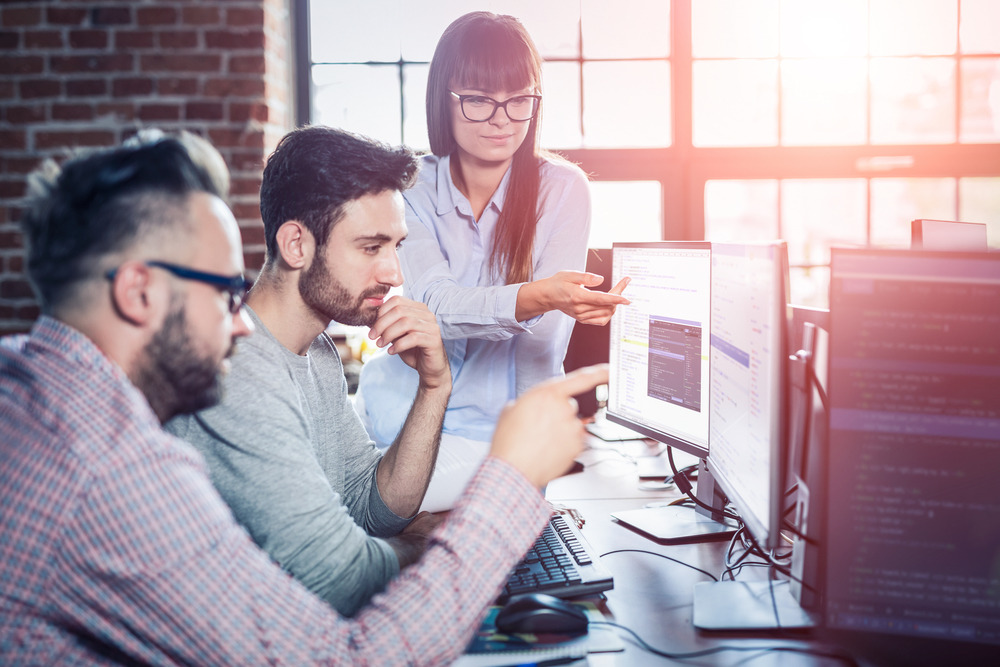 2. Build Support Squad
After you have a fully equipped working area with modern systems, you must continue looking for partners. They will be the ones to accompany you so that you can go further in the future.
Look for opportunities to interact with professionals in the community or businesses. You should pay attention to offline sessions in forums or local conference programs.
Besides, you should also join groups on social networks like LinkedIn or Facebook. This place gathers many people with the same knowledge and areas of interest as you.
Connecting with more people will bring you better opportunities. You can find a great business through these relationships.
Occasionally, you will receive contracts that include requirements outside of your expertise. Even as a business owner, you can't do it alone and must continue to delegate.
Aspects such as accounting, tax, or anything you are not proficient in can all be considered using outsourced personnel.
3. Decide Your Target Niche
You should only focus on a specific niche to get the best out of your business.
Trying to please everyone will tire you out quickly and make it impossible to concentrate fully.
Focusing on designing websites for a specific group of people will give you a reputation in that field. As a result, the statement suddenly has more weight and is easier to convince others.
For example, if your style is suitable for cosmetic websites, focus more on this section. Creating a plan with a clear niche makes it easier to find customers.
You can even find locations to set up your office and hire people with similar skill sets. As a result, your success rate will be much higher.
4. Set Your Goals
Goals are undoubtedly essential when launching any business model. You must map a logical future growth path to ensure the company stays on track.
There are several aspects and questions that you should keep in mind and answer for yourself before deciding on the ultimate goal of your business.
Mission
Briefly state your mission and the client file your organization is targeting with a few summary lines. It would be best if you memorized these words because they will be a guide when you feel lost.
Besides, the company's mission and image also affect customers' views. What impression do you want to build in their eyes? A company with a creative motto will differ from a company that cares about framework and discipline.
Create a title that aligns with your skills and business goals. It helps to make a more profound impression and strongly influences your customer file.
Working Plow
In addition to the mission, you must establish a high work standard.
The timing of the first customer acquisition will be critical because the experience will have a lasting impact. If you feel you have enough expertise and knowledge to complete the project, do not hesitate to chat and exchange.
The core key is not to let yourself get too stressed and pressured to follow any customer request. It would help if you had a learning spirit and scientific workflow to prevent that.
Work Amount
Honestly, admit that you are not a machine and need a lot of rest.
No matter how you want to work, you can't accommodate too many customers simultaneously. Overwork only drains your physical and mental health over time.
The point here is that you have to set yourself the number of customers you want to serve weekly or monthly.
Taking on customers in bulk will also reduce your work time and meticulousness. If you are too greedy, the project quality can decrease, negatively affecting the reputation.
Future Plan
Where do you want your business and personal life to be in five years, and how is it structured? Many people may wish to expand their business in the future; others may sell this model to other companies.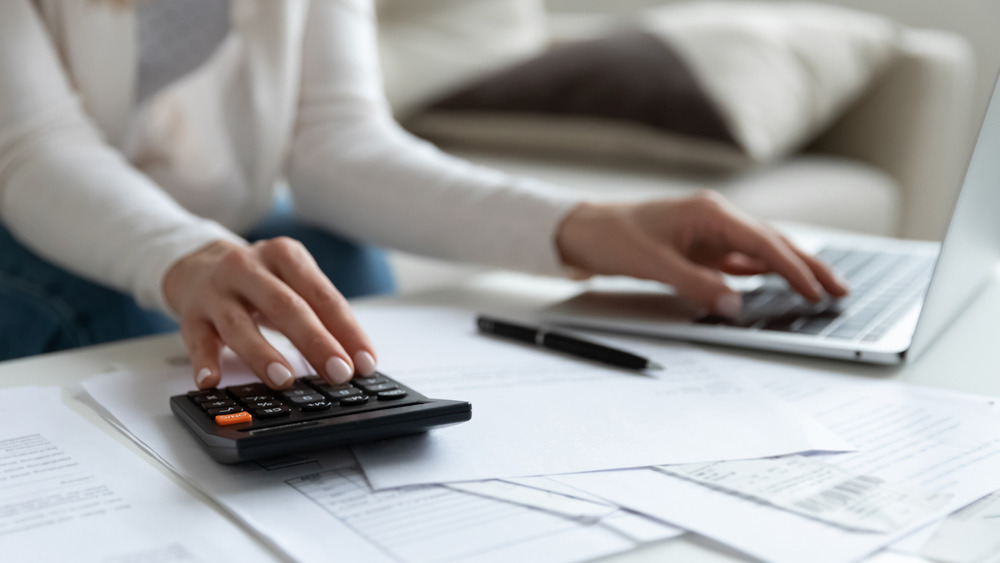 5. Set Your Rates
Setting a price for your service is not easy, especially when you are just starting.
You can get several projects at a low cost in the first place to build a reputation. However, do not maintain such rates for too long.
Once customers get used to your low prices, it will be difficult for you to raise them. Instead, try to apply another method of using vouchers and promotions.
Here are the steps you should consider to set a price for your business:
Find out what your competitors are charging for similar services. You won't want to set the price below or above this threshold too much.
Try multiplying this average rate by the number of customers you can serve monthly; you will get the expected revenue.
List and calculate all the expenses you need to cover within a month, such as staffing, equipment, software, or taxes.
Calculate profit by subtracting recurring operating costs from revenue. Choose the profit you want.
Profitability is not a prerequisite. Sometimes, businesses choose to sell products cheaply but to many customers.
You need to consider your niche and target audience to adjust your behavior. Customer experience should be your top priority.
6. Choose A Web Hosting Service
Once you have a whole business plan and goals in place, your company is almost done. Now, you need to build a gallery of your abilities. No tool can do that better than a website, especially when opening a business website.
Before starting to build your website, choose a suitable domain name. Each type will have its functions and costs to meet different needs.
Google sites are one of the most popular web hosting services. They are free and can process data quickly.
Many people use Google sites to set up related websites and blogs. If you want to consider other options, weebly.com or wix.com are the right tools.
Besides, some low-cost web hosting services for businesses are Bluehost, Ruxter, and Yahoo.
Each brand will have different characteristics. However, the paid services are more professional and do not have annoying ads.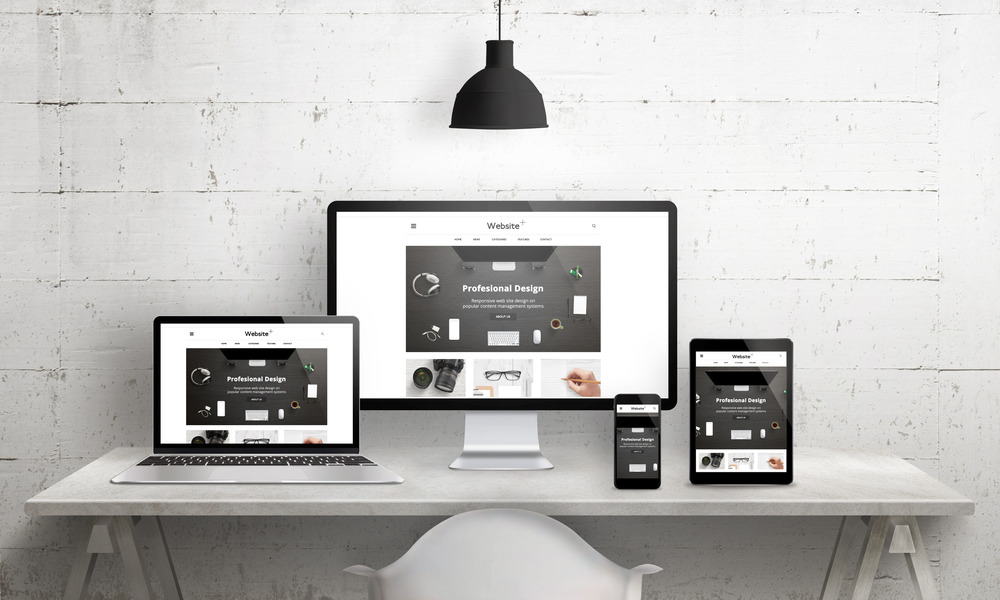 7. Create A Business Website
Once you've chosen the right web hosting service, it's time to set up a separate website for your business.
The key is always to put the target customer first to design the proper focus. You should also apply the website templates of the hosting service to understand more about its features and characteristics.
Using available templates also saves you time and effort. Coding is complicated sometimes, and you want the process to be more streamlined.
The prerequisite that the website needs to meet is to present the content quickly and clearly to attract customers to learn more about the service.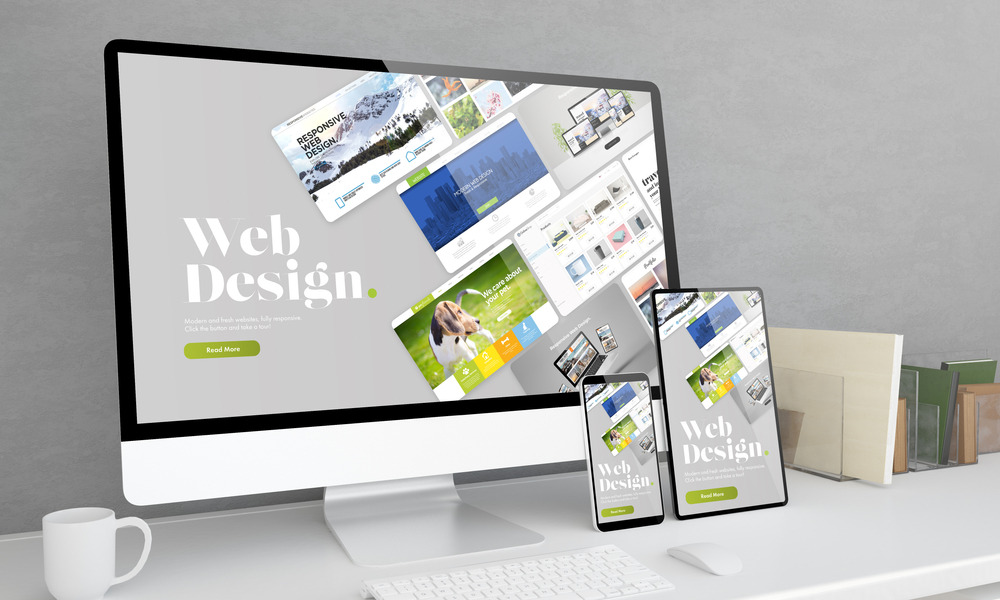 8. Show Your List Of Products
The primary purpose of building a brand website is to convince customers to choose your services. To be able to do that, you need to show your ability.
Prepare a portfolio directory to list all the websites and projects you have completed. Customers can rely on this to evaluate your capabilities and decide if you are a good fit for their goals.
You should also cleverly incorporate the contact information below. If possible, publish the price as it shows you are confident in your abilities and understand your worth.
9. Optimize For Search Engine
As time goes on, you won't be able to stop at just designing a website. You need to learn and hone more knowledge.
Follow Google's 20% rule to stay up to date with the latest technologies. As a result, you will increase the base rate for your service.
When it comes to websites, search engine optimization is an indispensable job. You will attract more customers and develop better services if you add skills in the area of ​​SEO.
Your first website would be the best test project to do this. If it works well with the search engines, you will also get significant traffic from visitors.
The goal is to get your website to the top of Google, Bing, or Yahoo. The more free traffic you attract, the easier your business will succeed.
10. Optimize For Mobile
The trend of using mobile devices is becoming more and more popular in the future. However, most website templates are designed on computers and can cause inconvenience.
Many users report having difficulty navigating the website on tablets or phones. When designing a project for a client or business website, you need to check the format.
Most web hosting services have a mobile view feature. You can compare and tweak them to make them more user-friendly.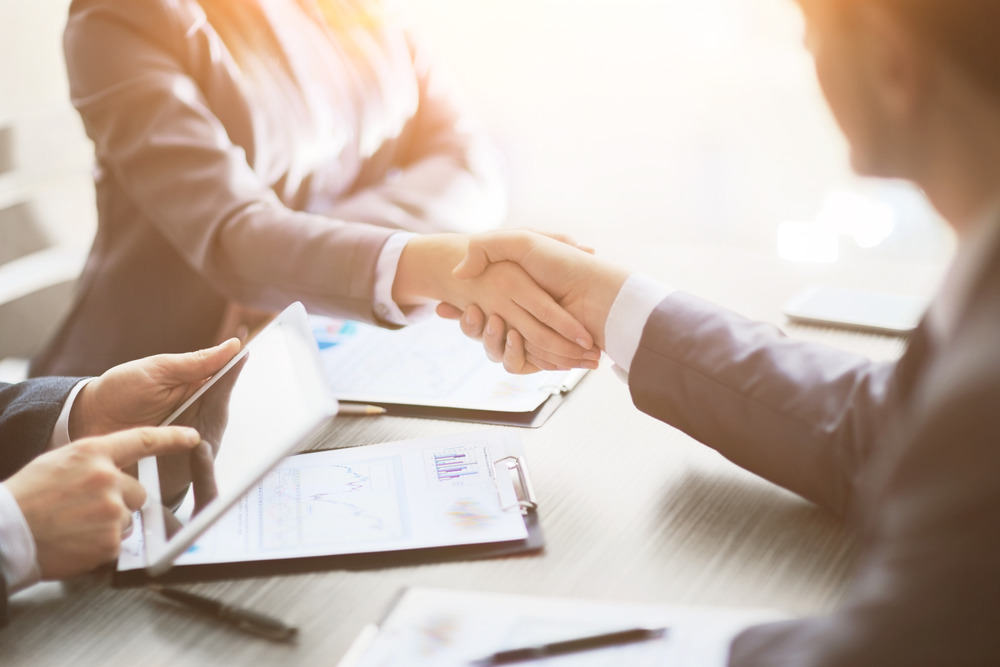 11. Advertise Your Business
Marketing programs are varied, and building a website is not enough. You'll need to run more campaigns while your SEO efforts bear fruit.
Some of the marketing activities and methods that you can refer to include:
Referrals: Ask old customers to refer new customers to you. Word-of-mouth advertising is usually more trustworthy.
Social media appearance: Connect with business owners and potential customers. You can also use it to increase brand awareness.
Publish new content: After you have completed your website, do not neglect it. Regularly update new content to attract customers.
Email marketing: If you have interesting information or knowledge, share it with your potential customers through periodic email. It helps to elevate your status as an expert and increase your credibility.
FAQs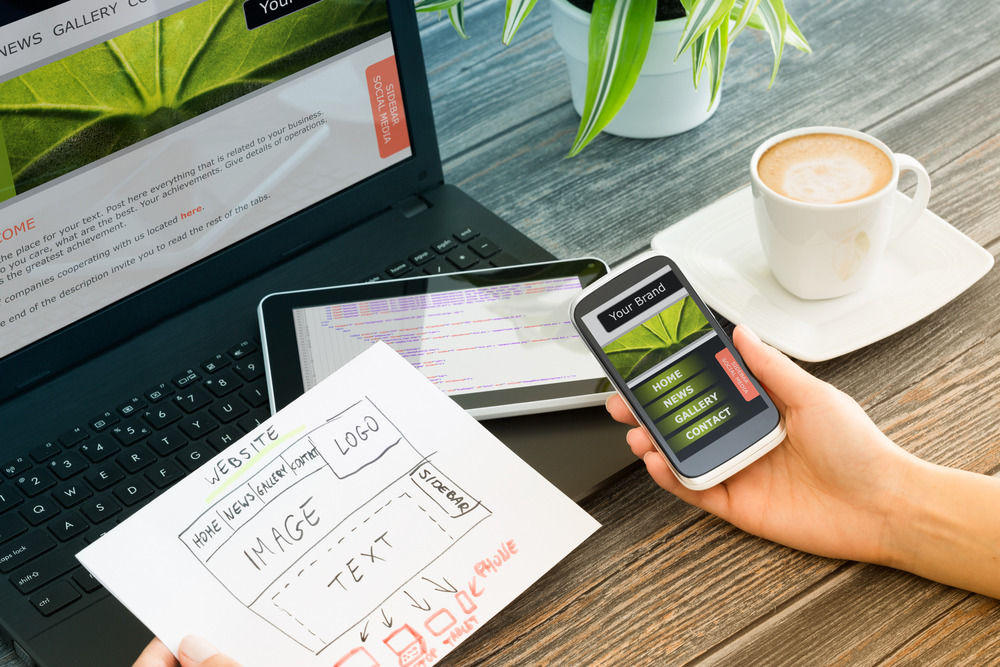 How Do You Hand The Website Over To The Client?
How you deliver the finished product to the customer varies greatly. However, there are a few key factors that determine this. The most important thing is that you must consider the skill and technology level of the customer.
Some people can use the site proficiently as soon as they receive it. With the rest, you will probably have to spend time and effort teaching them more about how to use them.
The remaining steps depend on the website tool you are using. Currently, most CMS tools provide the ability to create login accounts for many people. So, you must create a separate account for the customer with full permission.
If your job is done and the client needs privacy, delete all information and accounts after handing them over.
When Should You Increase Your Prices For Website Design?
Don't be too hasty about having to increase the price of your services. This process should be gradual, and no one has the same number.
The conditions for the price increase will depend on your experience, skills, and customer base. Those who have just entered the industry will find it difficult to raise prices or ask too much. Usually, you need a period to assert yourself first.
Everything will be more straightforward when you no longer need customers to pay your bills. Your reputation has stabilized, and you have loyal customers.
Choose projects that match your style and technique, and customer satisfaction will often be much higher.
Should You Register Your Client's Domain Name?
Depending on the customer, you may or may not have to purchase a domain name. In many cases, customers already have their domain name ready to go, and you need to use it.
Conclusion
Website design is an attractive job, and the demand is growing in the market. It is the best time to start a website business.
Don't hesitate to challenge yourself and plan your work today. You will learn a lot of useful experiences and improve your skills quickly.
Hopefully, our article has somewhat provided the most valuable guidelines. Thank you for reading.