Are you thinking of a cosmetics business but don't know where to start? How to start a cosmetic business is your biggest question at the moment!
To start a business, especially cosmetics, you need to prepare the target customers by identifying the target customer, how large the product is, etc.
Because you are passionate about this beauty industry, you must know each product line to bring customers the best quality experience.
The following article will help you understand the 8 important steps that need to be avoided for a successful cosmetic business!
1. Identify Customers And Main Business Products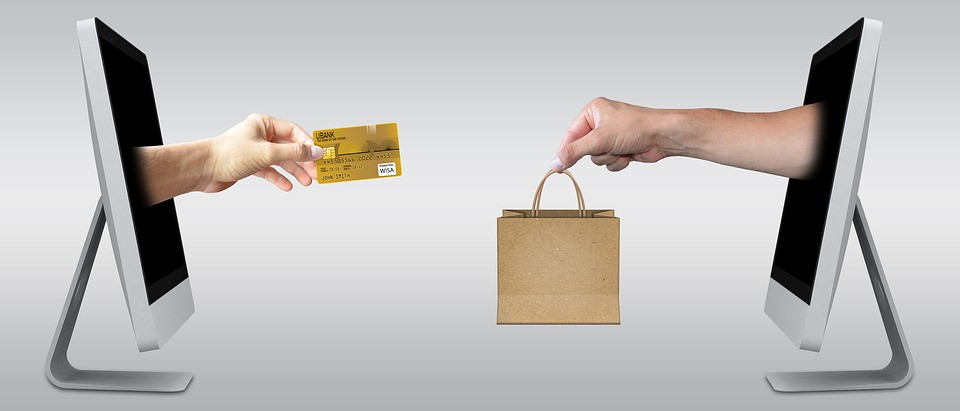 In the cosmetics business and any category, it is indispensable to define your target audience to succeed in your planning step; it is indispensable to define who your target audience is.
On the market today, there are countless cosmetic brands at home and abroad.
When you do not have much experience in this field, you should only choose a few cosmetic brands that suit the needs and preferences of the customers.
Before deciding to sell what type of product, you should survey and learn about general beauty trends, and the cosmetic stores around the area where you will open the store to have an overview of the product and target customers.
For example, if your client is an entrepreneur or an office worker, you should choose high-end cosmetics brands to do business with. If the business object is students, you should sell cheap, handmade cosmetics suitable for young people.
2. Determine Your Business Size Based On Capital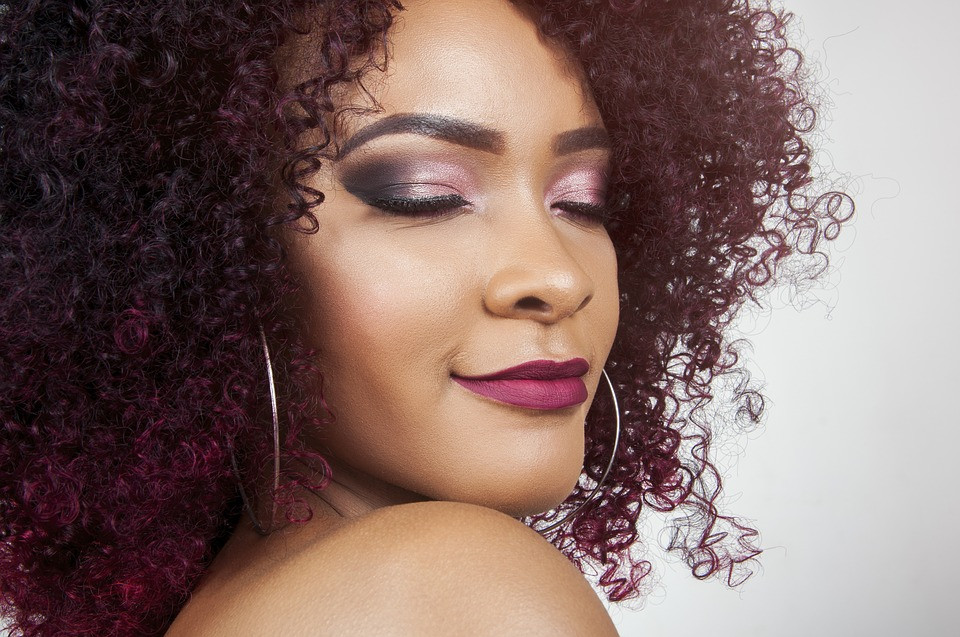 After identifying your customers and business products, you need to choose a business model based on your existing capital.
Capital is the factor that governs the size, business model, and many other issues. Capital of the cosmetics business can be mobilized in many ways: equity capital, joint capital contribution, borrowing from relatives or friends, borrowing from banks, etc.
If you only import a small quantity, the size of the store will be smaller, resulting in lower costs of premises, personnel, etc., and vice versa.
For those with little capital, it is necessary to consider and calculate carefully to save maximum costs and not affect the store's operation.
To limit business risks, you should not pre-import too many products and should choose products that are of much interest in the market.
In addition, it is necessary to have an estimated capital amount during the operation because it is certain that the first time, the store will not have many customers and have not created a reputation in the hearts of buyers.
3. Selection Of Store Opening Premises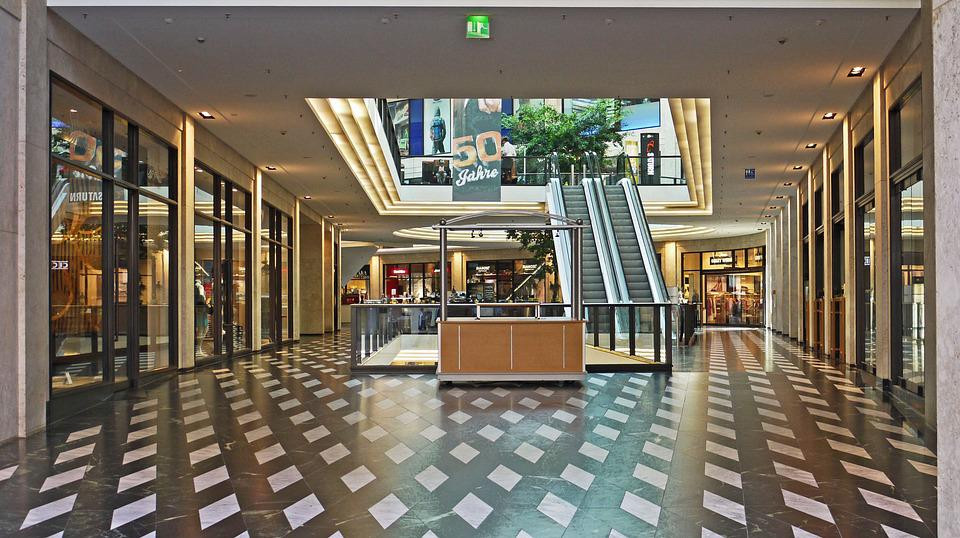 Geographical location determines the success of the retail cosmetics business.
Wherever your location is, you should also choose areas with densely populated areas, be it a junction, an intersection in the city center, or crowded around. The street is easy to navigate, has a comfortable parking space for customers, etc.
However, you must always remember that opening a cosmetics store is just one factor affecting your business.
Customers often come to your cosmetic store because of product quality and enthusiastic and dedicated customer care services.
That is why there are a few famous cosmetic stores known to young people; all of them are small-scale cosmetics stores that do not have beautiful locations.
All of them are located deep in the alley; many places still have difficulty moving.
It shows that if you find a place to open beautiful cosmetics with a prime location, it will attract many customers to buy and use the product.
4. Identify Sales Platforms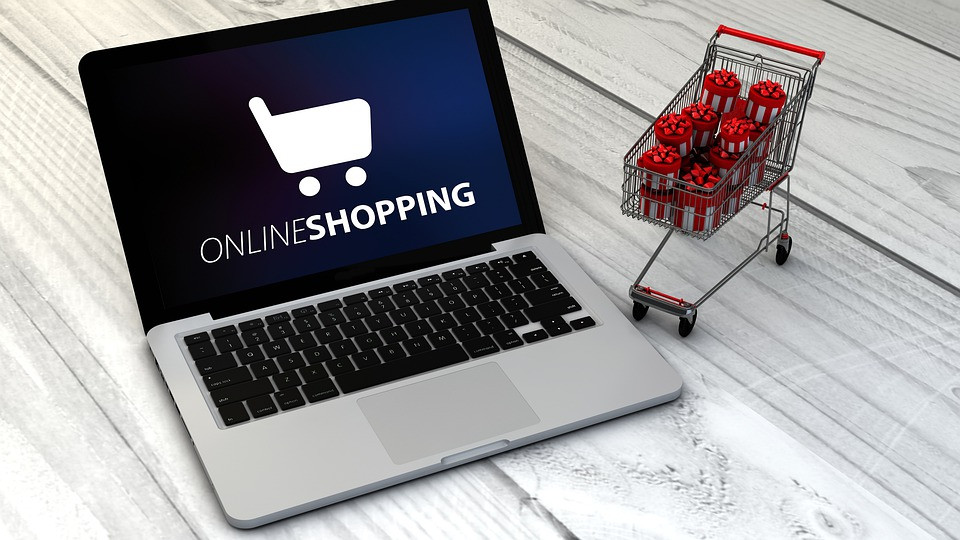 The next step is to choose the potential sales platform.
Currently, many cosmetic shops are combining offline sales at the store and online on social networking and e-commerce platforms.
If you have a relatively good capital, you can completely think of opening a relatively large store combined with sales on the Website, Amazon, eBay, etc., and the number of imported items will be much more diverse.
As for the limited capital, choose an Online business to reduce the cost of renting premises or opening a small-scale cosmetic store.
In addition, to make your business on platforms profitable, you need to research and identify your competitors on those platforms.
From there, offering the right price and the appropriate incentives to attract potential customers and improve the store's reputation.
5. Recruit And Train Sales Staff
Recruiting staff is an important step. Depending on the size of your cosmetics store business, large or small, hire the right number of employees.
In addition, you need to calculate a reasonable work shift to optimize the cost, especially at the beginning of the cosmetics business.
Salespeople are people who directly contact customers, advise and influence customers' buying behavior. Therefore, you should choose employees aged 18-25 with good looks and communication skills.
In particular, your cosmetics store must not ignore staff training on consulting skills, product knowledge, and beauty care to confidently convince customers.
6. Attract Customers With Promotions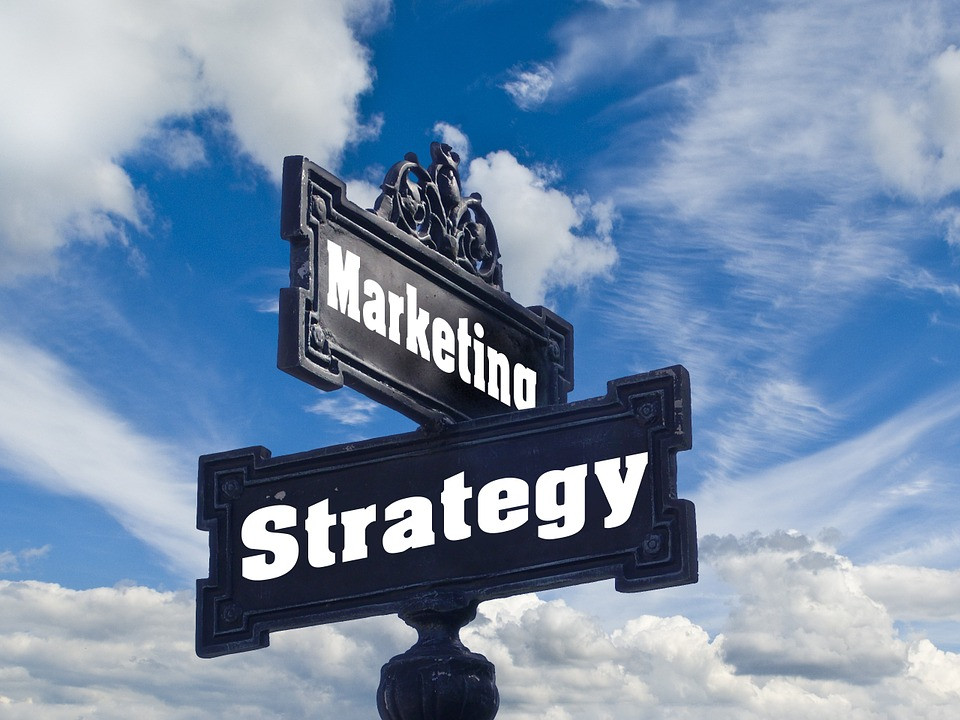 One of the extremely important and difficult steps in today's competitive market is to find ways to attract customers.
Since the new store opens, the number of customers is not much, so you must proactively and actively look for customers.
Therefore, creating promotions, deals, and discounts are the fastest and most effective ways to attract and advertise the store.
These deals are also quite simple to implement if you have sales management software that supports them.
You can apply for promotions for each item or group of goods. Flexible promotional value by-product or product group with a specific amount.
All information about promotional goods and promotional value is clearly shown on the invoice, making it easy for sellers and customers to check and update.
7. Estimated Capital During Operation
When starting a cosmetics business, you cannot ignore the planned capital for the business.
Because most of them start operating in the first month, you will probably suffer losses, so the capital outlined at this time is really necessary to persevere in the first time in operation.
Most of the stores are just starting, and with a small number of customers, you may incur a loss or just cover the expenses. Therefore, persistence for the first time is extremely necessary.
When the cosmetics store opening capital has not yet been recovered, the fixed and additional expenses still need to be paid. Therefore, the estimated funds will be used for this purpose.
Besides, you should also import new products to diversify the cosmetic line to attract more customers.
8. Cosmetic Store Design And Decoration
Designing and decorating the store is a very important step and needs to be done well. Here are the criteria when designing and decorating cosmetics stores: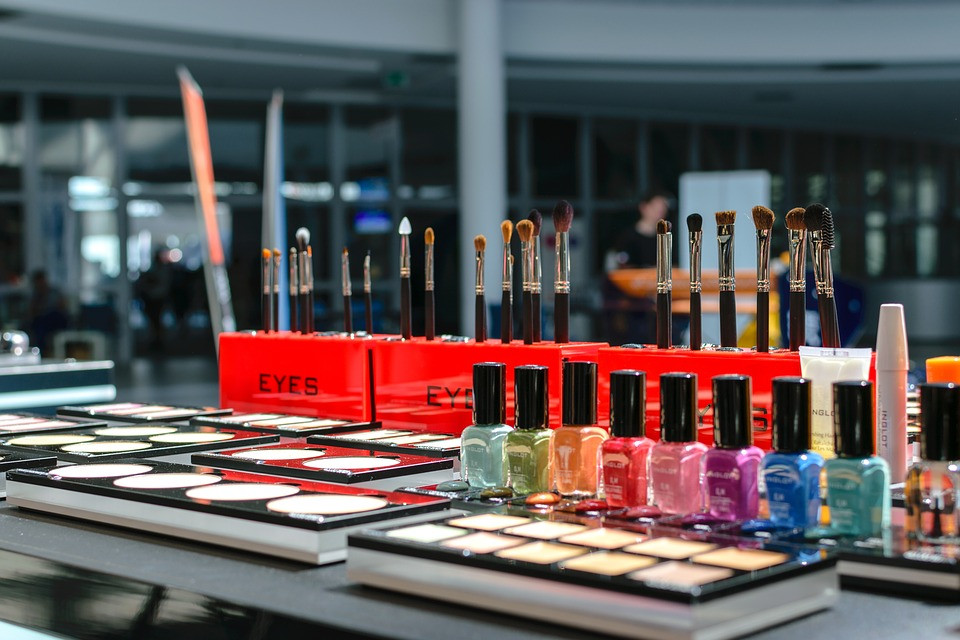 Determine The Design Of The Store
For young people, outstanding style, youthful color, and personal taste will be a plus point for your cosmetics store. But for middle-aged customers, color and elegant design will get more positive feedback.
Impressive Facade
An impressive frontage area will be the first attraction for potential customers. A signboard with the name of the store is large and harmoniously decorated is an advantage.
Besides, the parking area in the front of the cosmetic store should have security arranged neatly and in the right position.
To avoid crowded stores and people with cars blocking your store, customers who come later will no longer want to enter.
Make Use Of Light
A lighting system that is good enough in the cosmetics store can help your sales and attract customers a lot. You can consider using LEDs with white light on the shelves to attract guests' eyes.
Arrange Shelves To Display Attractive Cosmetics
Interior decoration is also a criterion that you need to keep in mind.
Regarding the shelves and cosmetic display cabinets, you should choose the types of glass cabinets or shelves with many compartments so you can order many products for customers to choose from.
In addition, you need to arrange the positions of cabinets and display shelves accordingly. Mainly needs to be close to the wall to save space, create depth for the store and feel spacious and comfortable.
Mistakes To Avoid When Starting A Cosmetic Business
For a successful cosmetics business, you need to avoid making the mistakes:
No Specific Business Plan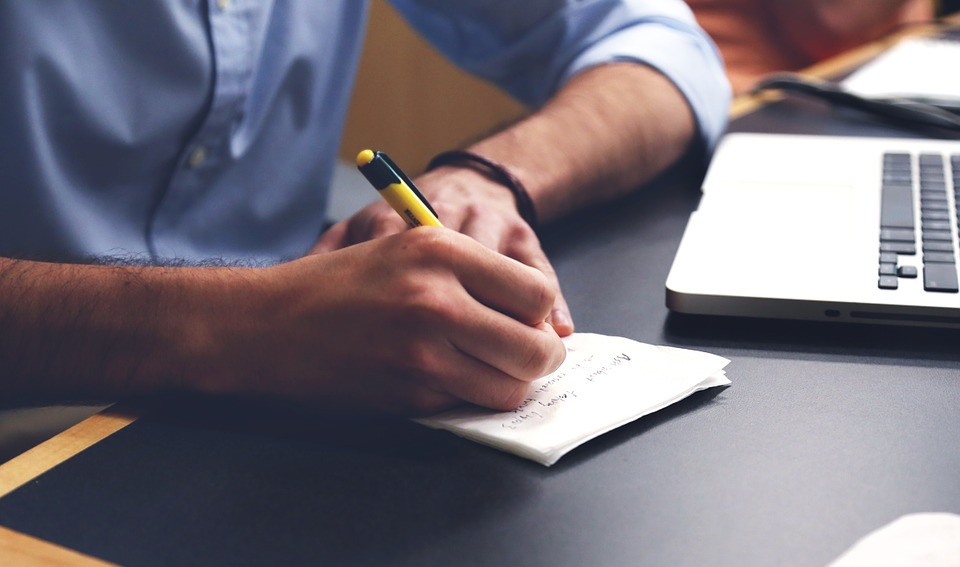 Many people think the cosmetics business is not a big deal; they only order them when customers buy and send the goods. It is completely wrong thinking.
Before you start any business, business or not, planning is always the first important step, creating the foundation for all other activities.
Due to the lack of a specific, complete, and feasible business plan, many cosmetic businesses fail after a few months.
They will start to be confused when they do not know what they are doing, what to do next to compete in the market, retain customers, etc.
A specific plan will help you know what the strong and weak markets in this industry are, what competitors are, and the needs of the target audience.
It is to make different building decisions for your brand or business and set out flexible steps and solutions in each case.
The Source Of Capital Has Not Been Identified
Determining the capital source will help you decide on the brand, segment, and price of the cosmetics you will trade.
In addition to the capital used to import the goods, you also need to have a budget for the costs incurred and running the business for the first time that is not well known.
Many women are not clear on their capital sources, so they often suffer deficits when importing these goods and exporting goods to other goods; this is the main reason for the failure due to insufficient interest to cover the capital.
It is necessary to ensure the capital source for the cosmetic business to operate stably. Many people in the cosmetics business often invest in the store too rudimentarily, so failure after a few months of business is inevitable.
Sources Of The Quality Cosmetics Business
Cosmetics are things that customers use directly on the face, hands, feet, or body, directly affecting their health.
Many brands are born with good quality, followed by the rampant production of counterfeit goods; without inquiry, it is easy to import poor quality products.
Ensuring their source of goods is genuine and quality is a top priority but makes it difficult for people who trade in this item to create a trust for customers.
Therefore, you should learn from the experiences of those ahead in this industry to choose a source of quality products at affordable prices for yourself.
You can start with mid-range products for trial sale to minimize your risk of inventory and insufficient capital.
Lack Of Understanding About The Items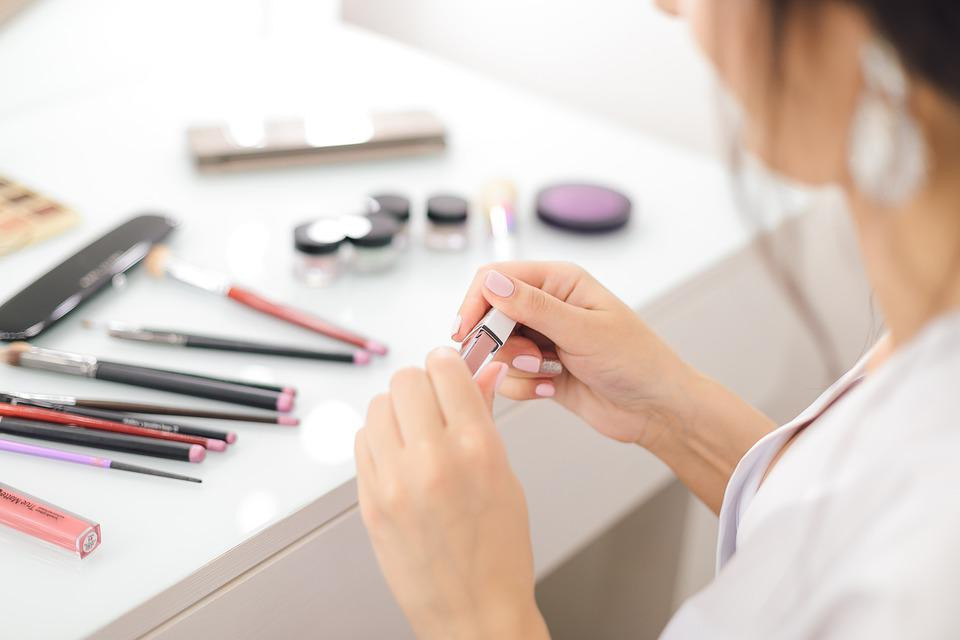 Customers are very careful in choosing products that affect their health, so what if you do not understand and advise when they ask questions? Of course, customers will leave because they are not assured.
It is very important to take the time to research and learn. Sometimes, you even take the time to try and check the quality before deciding to sell that product.
Ineffective Marketing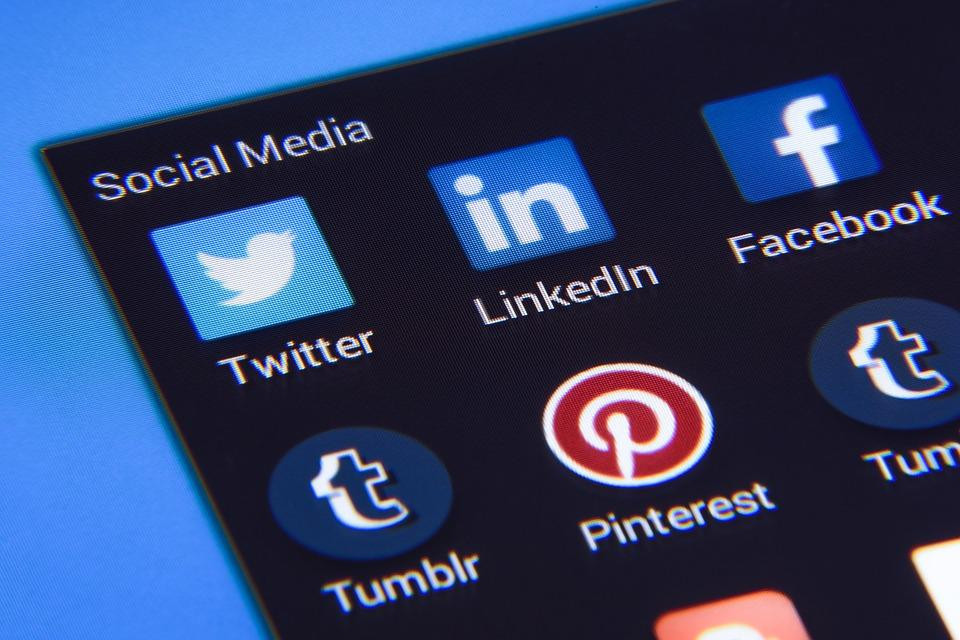 One of the advantages of an online business is having a variety of social networking platforms to increase the promotion to more target customers.
When people use for hours to access social networks such as Facebook, Instagram, or e-commerce platforms like Amazon, eBay, etc., if you do not advertise on the internet, your business will fall behind.
Even if you do marketing on these platforms the wrong way, it will cost money and go nowhere.
Conducting a cross-platform business is something you should do to be more efficient, but it will take time to learn how to run an entire system smoothly.
Besides, the trend of online shopping via electronic devices and delivered to the place is also directed by users. By designing and owning the sales website, you can promote your brand and build customer trust in the brand.
Poor Customer Service
In the era of digital technology, a bad reputation is easy to spread; you will be very vulnerable to "bad reviews" if customer care is not good.
Customers will evaluate your attitude in the cosmetic business through direct product consultation and introduction.
Therefore, many shop owners or untrained staff, sometimes not skillful and impatient, behave disrespectfully and are ostracized. Nobody wants this, right?
Customer care is through many simple forms such as enthusiastic customer consultation, quick response to customers, and handling complaints cleverly so as not to offend customers.
For customers who buy back products, you should apply gratitude programs to build long-term relationships such as product discounts, gift cards, etc.
Conclusion
The above are the steps to starting a cosmetics business and the mistakes you should avoid to succeed. Hopefully, these shares will help you learn how to operate a completely new, successful, and effective cosmetic business model.
Remember, you need to detail the steps you need to take while learning from the mistakes of those who went before.