Some people believe that crystals can control mental energy and increase the energy of the body. They can help release negative energies and thoughts.
These precious and beautiful stones come in various types with different frequencies. The market demand for the crystal business is very high and constantly growing.
Up to now, a lot of retailers and businesses have joined this billion-dollar industry. However, it's never too late to enter and succeed in the crystal business, as long as you do it right.
Today, we'll walk you through the basic steps of how to start a crystal business. Let's dig deeper to find out how to enter this potential industry.
1. Understand Your Role
As the owner of a crystal business, you will become the bridge between the customer and the wholesaler.
Your primary responsibility may be sourcing and procuring the crystal from one or many suppliers to make an inventory based on customers' needs.
You will need to put in the effort to find and offer high-quality stones to customers at competitive prices. Your customers can be gift shops or users.
You will also need to research, build and drive strategies related to marketing your business.
You're also the face of your brand, so you'll probably have to appear on multiple trade shows or social media channels to promote your business.
Whenever a customer has questions about the crystal information your business provides, it is essential to guide them as soon as possible.
2. Decide if This Area Is Right for You
Owning a crystal business can bring you many benefits. But you'll need to make sure it's right for you before you pursue it at all costs.
First, think carefully about your goals. For example, is your primary goal to help others, or is it mainly to earn extra income?
If your main aim is to generate a source of income, you will need to consider whether the crystal business will allow you to earn the amount of money you expect. You will need to consider what type of crystal business is proper for you.
Suppose you are interested in metaphysical healing. It may not be the best option to open one crystal healing shop.
Instead, offering the healing crystal tends to suit you better. In addition, there are many questions that you need to answer, such as:
What do you know about the crystal business?
Is the crystal business profitable?
What are the pros and cons of the crystal business for you?
Does it match your personality and lifestyle?
Do you have the resources and skills to maintain your new business?
What are the costs of running a crystal business?
How to find enough customers to sustain your business?
You need to make sure you are willing to be a boss who can often feel stressed. We encourage you to consider your long-term goals and current situation.
If you're not confident in your decision, it's best to put your startup plans on hold until you're ready.
General Situation of Crystal Market
You will need to understand how the crystal industry works to source your products, the quality of the products you need to aim for, and how you should market your products.
Currently, the industry's value has reached more than a billion USD and is sure to grow even more. This industry is thriving worldwide, with solid crystal markets in the United Kingdom and the United States.
Trends in the Crystal Industry
For the crystal industry, most purchasing decisions are based on preference rather than need. There are many good reasons to buy crystals, such as improving health, beauty, finances, and quality of life.
Millennials currently dominate this industry. In 2021, the total view for crystals was about 7.5 billion on TikTok.
Trending and popular crystals include Quartz, Jade, Amethyst, Black Obsidian, Blue Apatite, Garnets, Red Jasper, Citrine, and Malachite. Also, shipping is also one of the essential factors for this crystal industry.
Learning about Gemology And Crystals
The essential qualities for success in this field are excellent and clear communication and attention to detail.
For example, when customers approach you to get and learn meaningful details about their desired crystals, you need to be able to communicate and articulate well to motivate customers to buy.
Mathematics also plays an essential role in this area since it requires weighing, measuring, and pricing crystals. Most of the devices and tools utilized in this business need math knowledge.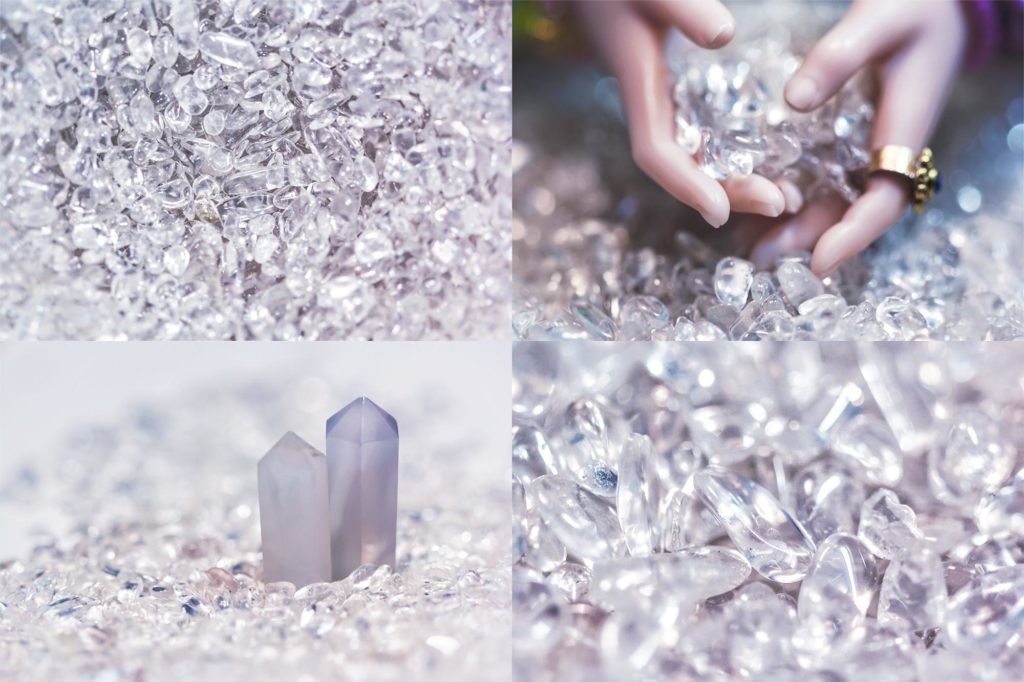 Pros and Cons of the Crystal Business
Pros
One of the crystal benefits is that it tends not to go out of style. Crystal jewelry can last forever and does not require updating every season.
There is a low barrier to entry.
The market demand for crystals is vast.
Cons
Fierce competition.
Spend a lot of time and effort sourcing high-quality crystals.
3. Start from Scratch Or Buy Jewelry Franchise?
Before beginning your new crystal business, you must decide if you will start from scratch or purchase a jewelry franchise. This determination will affect the rest of the guide, so it is essential.
You should learn about top jewelry franchise opportunities if you buy a jewelry franchise. If not, let's discuss starting from scratch.
4. Choose a Name for Your Business
You'll want your business to have a name that's easy to remember, catchy, and unique. Your business name should be easy to spell and concise.
In addition, it should also contain the name of the crystal you offer or related words, such as rituals, experience, healing, scoop, etc.
5. Do Market Research
You can determine if your crystal niche has potential via market research and feasibility considerations.
It also helps you understand your competitors' services and customers' needs and desires. You should also research the market size and growth potential of your product.
You can perform market research by conducting an online survey. By learning about what people want from a service or product, your business can offer a better product and be more likely to succeed.
6. Make a Business Plan
The business plan is the foundation of your success as a crystal business owner. As you create a business plan, you need to answer questions that may arise.
What crystals do you want to sell?
How much money do you need to spend to get your first inventory?
Who is your target customer? How will you reach them?
What marketing strategy will you use?
What are the risks associated with this industry?
What expenses will you need to pay to start a crystal business?
7. Find Suppliers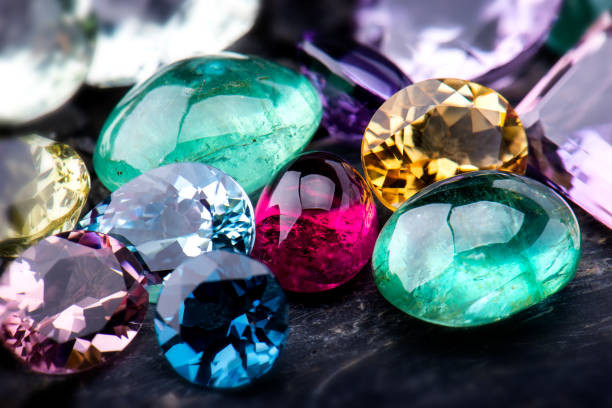 You can use numerous websites to find suppliers in your region or worldwide.
Popular crystal sites in the United States include Carnival USA, Gems Factory Inc, and Beyond Bohemian. In addition, you should also consider other notable websites like Amazon, eBay, Etsy, etc.
8. Fund your New Business
The amount of capital you need mainly depends on the quality, scope, and size of your crystal business.
The good news is that opening a crystal business does not require massive capital. So, starting with your own personal funds or borrowing from friends and family is okay.
You can also borrow money from credit unions, banks, and nonprofit organizations. But these loans are only suitable for people with good credit scores or a proven track record of paying off their debt on time.
9. Gather Necessary Supplies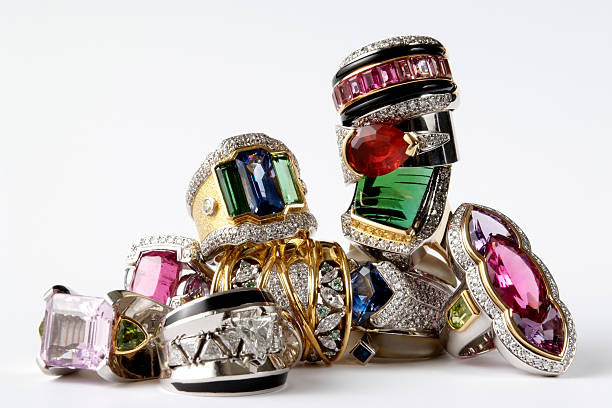 You will need to spend on the tools, equipment, and supplies required for your business. It includes categories such as measuring, packaging, and branding.
Packaging Supplies
Bubble wrap
Paper shreds
Boxes and envelopes
Tapes
Scissors
Measuring Supplies
Digital scale
Ruler
Digital caliper
Branding Supplies
Thermal printer
Rotating display stand & LED lighting
Business cards
Decorative tissue
Shallow bowl
Cleaning Supplies
Microfiber cloth
Small brush
10. Think About Your Pricing Strategy
A pricing strategy is one of the essential things that you need to consider carefully when starting a crystal business. There are two main types of prices:
Cost-based strategy: This type of pricing refers to including labor, materials, and production costs when determining product prices.
Value-based strategy: This pricing type is based on your product's perceived value. It is ideal for creative industries like custom jewelry and crystal, allowing you to charge customers more.
You should decide based on the type of product you will sell, the competition in your area, and the amount of work you want to perform.
11. Register the Business and Apply for a License
We recommend registering your crystal business as soon as possible to get the appropriate tax breaks. It will be a significant advantage for startups that don't have a lot of revenue yet.
It is unnecessary to get a license to start a crystal business. But you will have to register your business with the state.
12. Open a Bank Account for your Business
You will need to open a bank account for your business, which allows you to keep track of its business and financial transactions. You may also need a payroll account if you plan to hire employees.
13. Pick Business Structure
The types of businesses you can choose from are:
Sole proprietorship
Partnership
Corporation
Limited liability company (LLC)
LLC business is the most popular choice as it will offer legal protection for your new business. In addition, it helps you to reduce the amount of paperwork that needs to be handled.
14. Gain an Insurance Policy
The right insurance policy will protect your new crystal business against the loss of crystals in the event of a fire, damage, theft, and other hazards.
Some types of insurance that you should consider are:
Inventory insurance
Property insurance
Liability insurance.
15. Marketing Your Business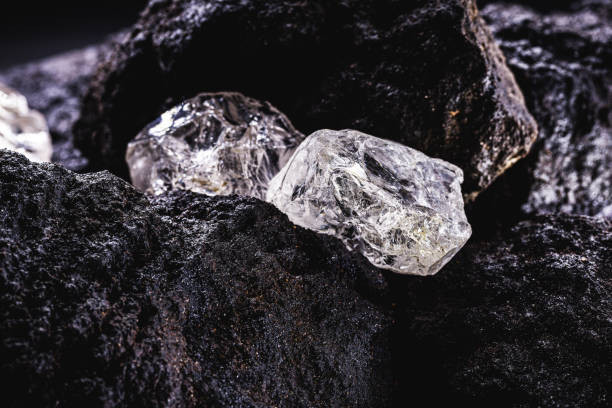 Technical marketing is the most affordable and effective way for your crystal business to reach a large audience. Promoting your business through ads and social media posts like Instagram, Youtube, Facebook, and TikTok is okay.
Use hashtags like #crystalbusiness, #crystalhealer, or #crystals to reach specific customers interested in this field.
Tips for a New Crystal Business
Pick a less competitive niche
Sell unique and rare crystals
Leverage many social media platforms
Educate customers about crystals
Shoot stunning and eye-catching photos
Research about the market and competitors
FAQs
What Are the Most Popular Crystals?
Amethyst
Pyrite
Citrine
Rhodochrosite
Quartz
Celestite
Bloodstone
Azurite
Fluorite
Moonstone
What Are the Benefits of Healing Crystals?
Healing crystals for Love: Ruby, Moonstone, Rose quartz.
Healing crystals for Wealth: Tiger's eye, Sapphire, Turquoise, Citrine, Jade,
Healing crystals for Health: Bloodstone, Clear Quartz, Amethyst, Jasper, Obsidian.
Is It Difficult to Start a Crystal Business?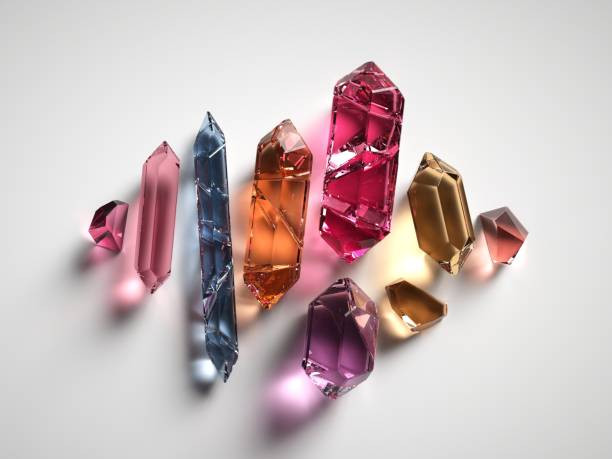 No, it is not hard to begin a crystal business.
There are various resources available that help you get started. One of the best ways to get begun in the crystal industry is to enter an online group or forum.
It will give you access to other people who are also interested in crystals. So you can learn from their experiences.
What Are the Possible Reasons for Crystal Businesses to Fail?
Crystal businesses can fail for many reasons, but poor marketing, poor financial management, and lack of planning are the most common.
The Bottom Line
Now you are ready to open your crystal business. If you follow the steps above, you'll be off to a great start in building a successful crystal business.
Please let us know via comments if you have any suggestions or questions!