The vigorous development of the Internet and technology has completely changed our lives. One of them is setting up and managing a business yourself.
Nowadays, everyone can open an online store without fear of any barriers. This fascinating work attracts the attention of millions of people every year.
However, it would help if you had an excellent strategy to make a profit. So, how to start an online business? Continue reading this article to find out.
How To Start An Online Business?
Let's get straight to the central business right now. Starting an online business model is not difficult; you just need to follow these steps.
1. Conduct Market Research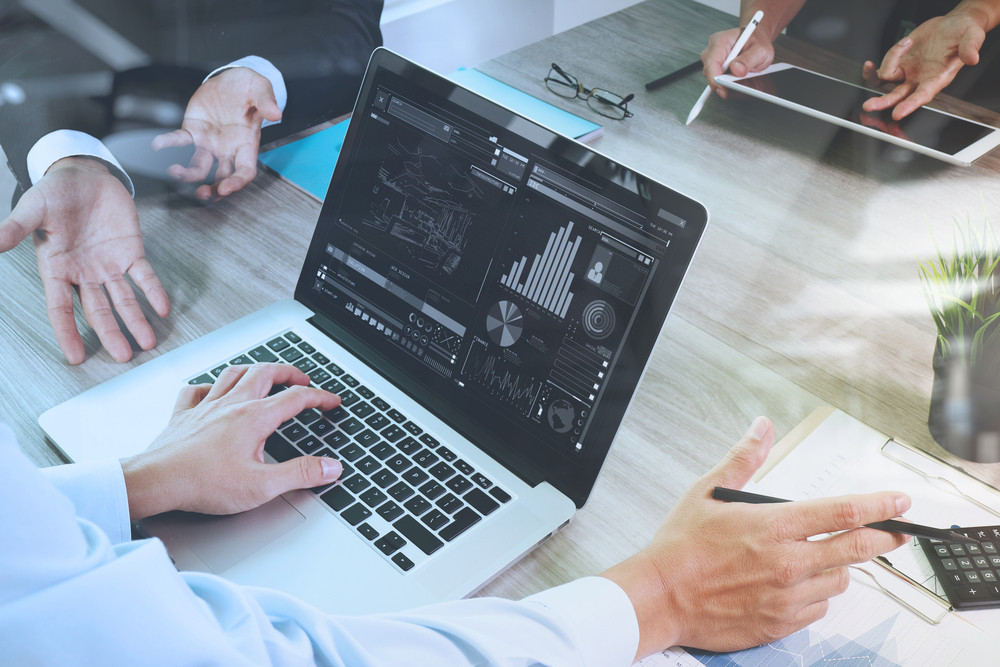 You will not have a successful business if you do not understand the market and potential customers. Take the time to research before embarking.
It would help if you thought about personal experiences first. Ask yourself about your buying experiences and figure out what's wrong with them.
Similarly, survey with relatives and friends around. You need to check to see if your business idea has potential.
It would help if you recorded everyone's input. An online survey or focus group interview would be suitable market reference methods.
Don't forget to research all the competitors in the industry. They will give you an overview of how the model works, its customers, and how practical the model is.
Try their service if you can. So, you'll find problems to improve it for your store.
2. Define Your Target Audience And Product
You need to determine the target customer of the business. They will be essential in choosing services and products to sell later.
There are two ways to segment your target audience: demographics and psychographics. For demographics, you need to aggregate data about your customers' demographics such as nationality, gender, age, or income.
For psychology, essential data will include valuable characteristics such as preferences, opinions, or beliefs.
This information will help you sketch out your ideal buyer persona. If possible, you should be one of your potential customers.
Only you can understand what you want. As a result, marketing activities will be in focus and have a higher chance of success.
3. Build Your Online Shop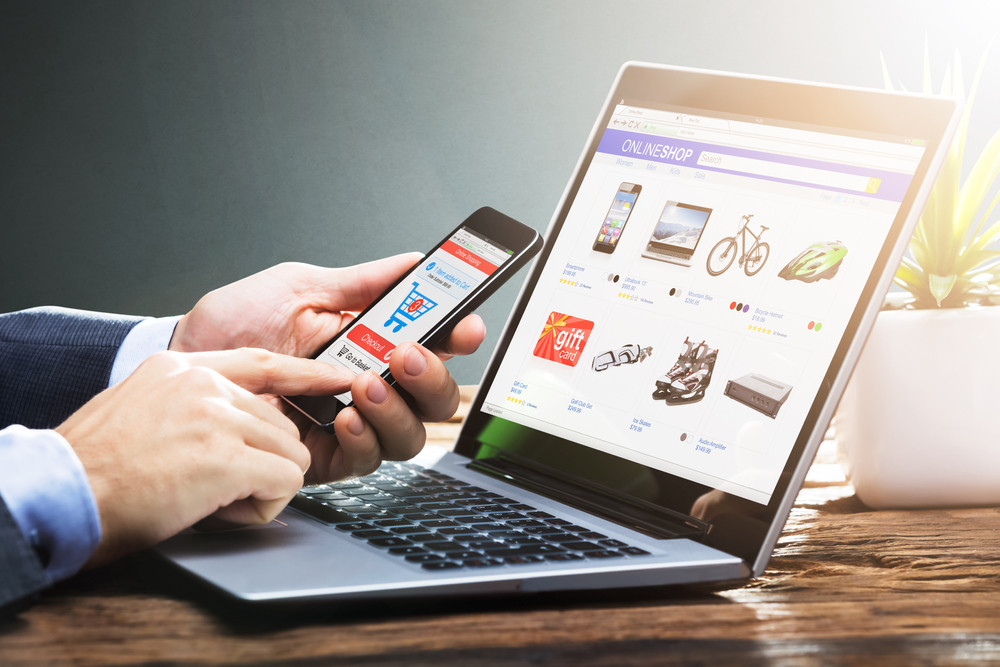 Although this job sounds complicated, you only need to build a website.
With the help of a lot of software and intermediaries, owning an online store can be completed in just a few hours.
Investment costs are also not expensive. It only takes you from $30 to $60 to install and complete every step.
Many people choose to design their websites to save money. To do that, they need to have a basic knowledge of coding. This method takes more time and effort than usual. However, control of your website is absolute.
A more straightforward method is to rely on an intermediary website builder. Companies like Wix, GoDaddy, or Squarespace help users create websites in just a few drag-and-drop steps. You need to pay a fee to maintain and use the service.
The last method is to hire a private developer. It will be suitable if you want to create a well-organized website and require professional support.
Usually, the cost to hire a professional will be pretty high. Consider choosing fresh graduates if you want to keep costs down.
4. Optimize Content
A trustworthy website needs to provide complete, accurate, and non-misleading information. Make sure the content you write on it meets the above criteria.
Some of the requirements that good articles need to meet include:
Articles or content that answer consumers' questions according to the website's topic.
The style is clear, without making careless mistakes.
The report can pique the interest and curiosity of potential customers.
If you can ensure these criteria, the website quality will be very high, and it will likely rank high in the search engine.
Setting up a blog is also a good idea. You can research keywords related to the product you are selling to increase visibility.
Customers no longer want to read revealing and flattering advertisements about the product. Instead, they look for information that is useful to themselves.
If you have a blog, you change your status to an expert. Your words will now have more authority and the ability to retain readers longer.
5. Set Up Your Payment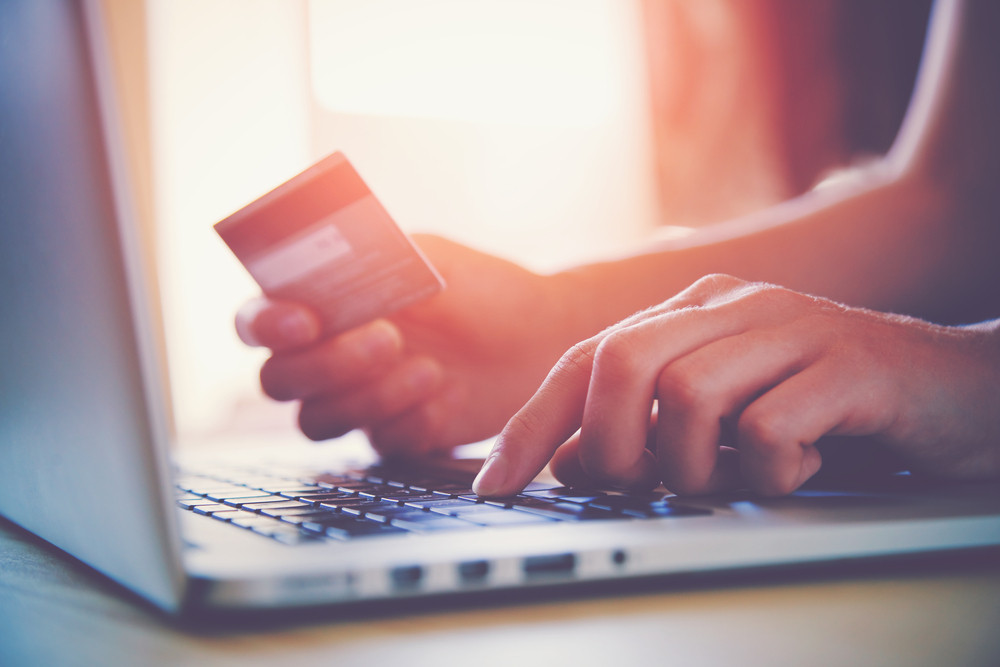 The payment gateway is the next factor that you should take care of. Decide how you want to receive the money.
Many online payment support units accept credit cards on the market. Some popular ones include PayPal, Payoneer, Google Pay, and Apple Pay.
Shopify offers its users an integrated solution called Shopify Payments. The biggest plus of this application is that it does not charge additional transaction fees and is compatible with all forms of payment.
All these methods allow the user to choose the recurring time to receive the desired money. You can also manage your cash flow to make the decisions.
6. Comply With Legal Regulations
No matter what you're doing, you still need to follow the laws of your country or region. Legal requirements will be fundamental if you get into trouble in the future. Some notable legal aspects include:
Permits and license: A license is necessary for a business model to be considered valid. Please get in touch with your locals for more detailed instructions.
Business model: Choose your desired business structure or ask for the help of experts. Between sole proprietor and LLC, which model will you choose?
Patent, copyright, and trademarks: You must copyright your products or trademarks to prevent copying. On the contrary, respect the creativity of others.
Tax obligations: Income tax is an obligation of most business owners. Besides, you will also be subject to a few additional taxes if you sell across borders. Contact an expert for a more comprehensive overview.
7. Advertising On Social Media
Once you've completed the basic steps of setting up an online store, it's time to start promoting it.
There are many different marketing methods that you can refer to. However, not all forms are for everyone.
After a long time, I found four main marketing methods to bring in quick sales. These include:
Paid advertising: This method is quite simple. You will pay to advertise your store on platforms like Facebook, Instagram, Google, or Youtube.
Social media marketing: For this method, you need to use social media to share and create content. Keep interacting with your target audience to help your website drive sales.
Influencer marketing: Your leads may be following several KOLs. Try contacting them and sending them an invitation to promote the product.
Direct outreach: Reach out directly to individuals to advertise your services.
8. Increase Your Income
Finally, don't forget to develop the long-term value of your business model by building solid relationships with your customers.
Selling the first order usually costs more and more effort. So, use cross-sell or upsell to encourage customers to buy more.
You should add promotions and incentives specifically for customers. If they are loyal to your brand, chances are high that you will get many new customers through word-of-mouth.
Examples of Online Businesses
Once you clearly understand the rules and specific steps in setting up an online store, you are almost ready to hit your goal.
However, you need to choose a business model to minimize risk carefully. Among the thousands of options on the market, there are five most reliable models that you can test.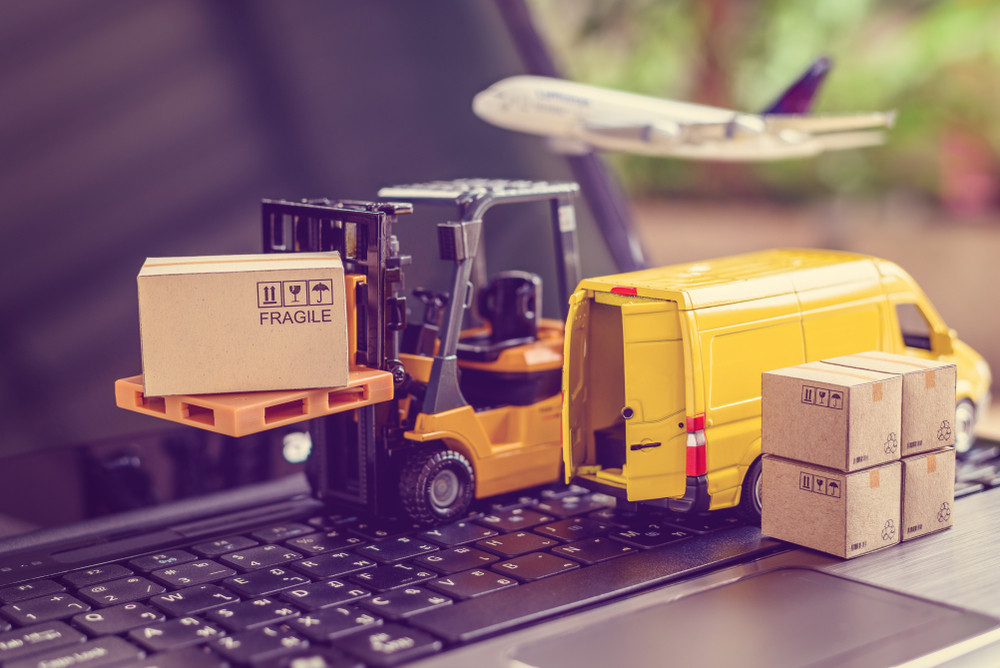 Dropshipping
The term dropshipping has been popular in recent times. It refers to a method of selling on the Internet but does not require warehousing.
The working process of dropshipping is as follows:
Customers place orders on your Internet store.
The store owner passes the order information to the manufacturer.
The manufacturer will rely on the customer's information and address to ship the goods.
The advantage of dropshipping is that it helps to remove barriers and financial and inventory concerns for new entrants to the market.
According to experts, this industry can generate a significant revenue stream of up to $557.9 billion by 2025.
Relying on other suppliers still has disadvantages because you cannot control them. Factors such as speed or shipping quality sometimes heavily influence the customer experience.
Online Service
You can start a business with some web design services or graphic design. You can choose two paths from self-employment or becoming a freelancer.
If you start your own business, you can create a separate website to advertise and attract customers. Conversely, try joining platforms like Fiverr, Upwork, or 99Designs.
This job can be a side or full-time position at will. You will have to choose between financial stability or time freedom.
If you need safety, have an emergency fund ready. It will support you financially when needed.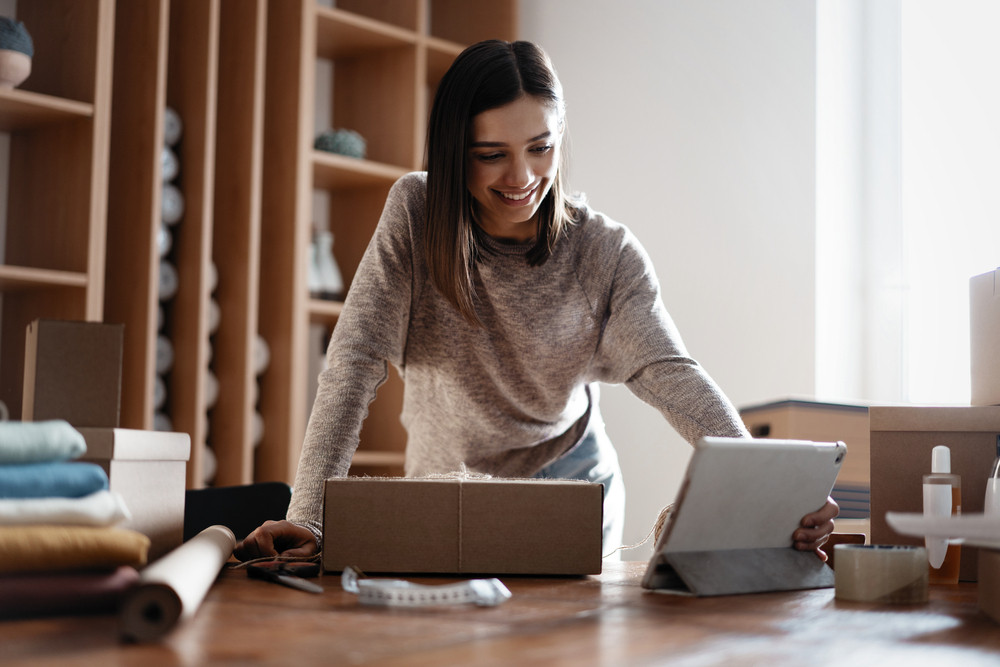 Ecommerce
Referring to an online business, most of us will immediately think of e-commerce. It is more than four decades old but is still going strong.
Figures from the "The Future of Retail 2019" report show a shift in US consumer demand. About 32% of consumers say they receive one to two daily packages from Amazon. About 1 in 10 users have such an experience with three or more boxes.
Thanks to the growth of Amazon and other e-commerce platforms, people feel more comfortable when shopping. Even buying high-value items has become easier to decide. This move creates a fertile market for businesses to grow.
Depending on the product category, you can choose between many platforms like Shopify or WooCommerce. Some famous online marketplaces like eBay, Etsy, and Amazon.
However, each different product has a different profit margin. It would be best if you make informed choices for maximum profit.
Affiliate
Try affiliate marketing if you still want to start a business but don't care about making products.
This industry has been experiencing remarkable growth in recent times. Profit is estimated at $12 billion and will likely increase further over the next few years.
The affiliate business process includes:
Sign up for a commission program.
Select products and advertise on the platforms you are managing.
You will receive a bonus if a customer buys a product through your link.
The benefit of this model is the low financial barrier. You only need to invest a little in a domain name, website, or marketing software.
Blog
Writing can be a knack for making profits. In it, building a blog is an exciting idea.
This business model is capable of generating a steady and potential audience. It may not bring money right now, but there are great opportunities in the future.
An audience is a potential market for any product you promote. If the blogger's reputation is good, they can act as the brand face for brands.
Why Should You Start An Online Business?
There are many reasons why many people abandon traditional brick-and-mortar shops to switch to the online model. Here are the three main advantages that this method can give you.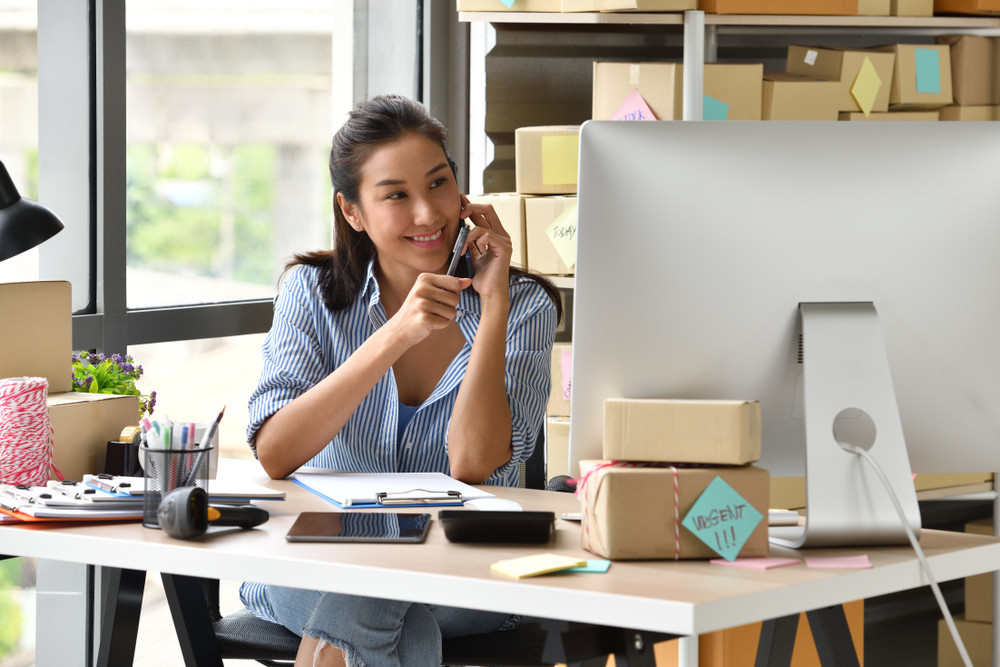 Low Cost
Finance is always one of the biggest barriers on the way to start a business for many people. Running a store is never easy. You will incur a lot of costs including staffing, space rent, or inventory.
If your potential is not strong enough, starting a business will be a risky gamble. You can lose everything if you fail and the prospect is not very good.
However, an online business can overcome those problems. You will only need to invest in a computer rig and a decent website to get started.
It helps to reduce the percentage of risk as well as the risk of bankruptcy quickly. If successful, you can earn a huge amount of money.
Potential To Grow
Your growth potential as a startup business model is virtually limitless. Time, space, or geographical distance do not matter.
You can completely operate the work anywhere and anytime if you want. Your customers may even come from every corner of the world.
E-commerce is also slowly growing as it could account for 22% of total retail sales globally by 2023. It also means that the market will continue to expand.
More and more people are starting to have an interest in using the Internet. From 2009 to 2020, more than 2 billion people used this service.
Effectiveness
The final advantage of online business is its high performance, which can be operated full time.
The Covid-19 pandemic has given us a clearer picture of the big picture. Traditional businesses will face a lot of trouble when facing the blockade.
For Internet stores, customers can buy goods even when you are not present. It allows you to be more proactive about your time to do other things.
Conclusion
This article has given you an overview of how to start an online business. The steps above are the essential steps for you to start running your own business.
Invest your time in it properly to get the fastest results. Good luck!