Starting a beauty business will require a thorough understanding of the essential skills for a thriving and sustainable business.
With home-based businesses exploding in popularity while brick-and-mortar salons and spas are increasing in numbers, now is the time to begin in this multi-billion dollar industry.
If you think about how to start a beauty business, you will have some questions.
How do I get started in this industry? What do I need to know about the different kinds of business structures? Are there any legal requirements?
In this article, we will help you solve those queries so that you can take your first steps into the beauty industry smoothly.
How To Start A Beauty Business? A Step-by-Step Guide
Step 1. Choose A Niche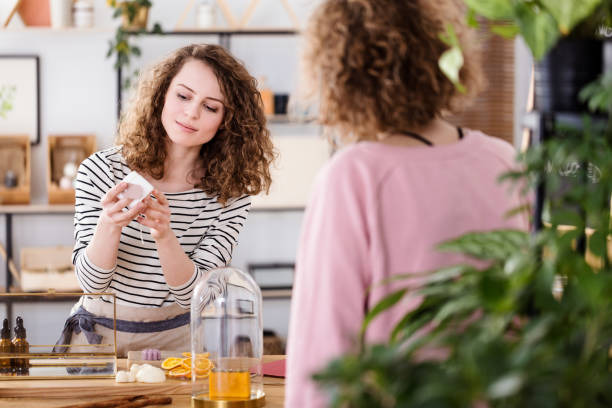 Start by clearly identifying who you are and what you can offer.
Do your research to see, "What beauty consumers in your area lack?" or "What are they asking or needing?" Then find that gap.
Also, think about what can set your business apart from your competitors. It could be your life experience, degree, connectivity, or featured product.
One of the things you need to do when looking for the right niche is to identify your target customers.
There are a bunch of questions that need to be answered, such as:
Who are you targeting, and why?
What do they need or want?
How much are they willing to spend?
What is currently not available to them locally?
You also will need to hone more on your chosen niche.
Step 2: Pick a Location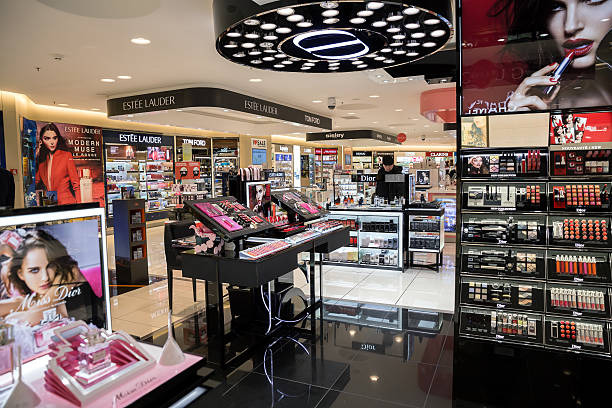 When determining the location for your business, think about where your potential customers want to go when they have a beauty demand. It could be shopping malls, creative, edgy downtown areas, and residential settings.
Preparing a physical space is unnecessary if you opt for one eCommerce platform or plan to offer mobile services. But you have to set up storage space for your products and equipment.
Step 3: Get Help From a Trusted Lawyer
Getting the advice of an attorney will ensure your services and products meet the requirements of your country.
For example, if you live in the United States, you must comply with FDA regulations to ensure that your products and services are legal.
The FDA has various laws and regulations surrounding the manufacture and labeling of cosmetics. In addition, some ingredients are restricted or banned that you may not be aware of. So hiring an attorney comes in handy in this case.
Not only the US, Canada, the UK, and most other places also have strict regulations that business owners must obey. So remember to always consult an attorney before starting your beauty business.
Step 4: Gain Your Finances
Like opening any business, you need to open a business account to help separate your business from your finances, organize accounting records efficiently, file taxes correctly, and avoid overspending.
If you have never done it before, here are a few tips:
Do not only pick the first bank you come across. Instead, search for banks that cater to entrepreneurs with excellent insurance plans and have a decent rebate and point system.
Gain your papers in order. You will need a TIN to open a bank account for your new business (TIN for the USA, BN for Canada, and VAT for Europe)
Step 5: Name Your Business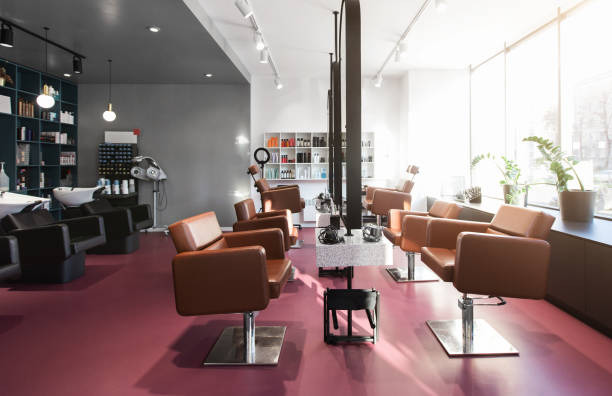 When customers find your business for the first time, its name will be the first thing they come into contact with.
The good news is that you are free to name your business. You should follow these tips:
You should choose a name that is easy to pronounce and spell.
Ensure your business name is catchy but easy to remember.
Ensure it doesn't be the same with your competitors.
Step 6: Make a Proper Logo
One of the essentials of a beauty brand is a logo. Like the name, a logo is the first thing potential customers see when they come into contact with your business.
It will also create a lasting impression on your customers of your business.
Creating a logo is not simple, even daunting for those who are not a designer.
But you don't need to worry too much about it as you can always get professional help from a reputable logo maker.
Step 7: Consider Your Packaging
Good packaging can encourage a customer to purchase without hesitation.
Sustainable packaging is a good choice for customers. The plastic-free movement is growing, increasing the demand for recyclable options.
If this is important to you, you should partner with companies that develop sustainable packaging.
Step 8: Make Your Service And Products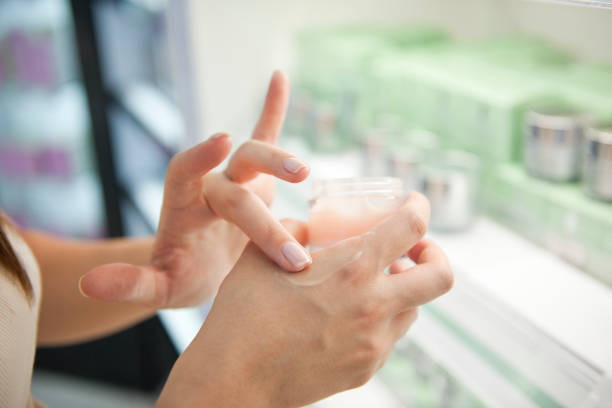 Now that you've identified your niche, learned industry regulations and rules, and have a name & logo for your business, it's time to make the product.
One of the most popular trends among beauty consumers, especially vegans, is the "clean beauty movement." Depending on your niche, you may want to include clean beauty products in your category.
A clean beauty product must meet two main criteria:
Clean ingredients: At the core, clean beauty means that your customers can use your products without risking their health. The ingredients list contains only safe and clean ingredients.
Transparent labels: Brands must be transparent in listing all ingredients on their labels.
We recommend laying the foundation for scaling the business by researching suppliers early. Many suppliers can deliver specialty raw components at wholesale prices, lowering costs when scaling up your product production.
Step 9: Check Out Your Offering
You should ask your suppliers to create small batches when testing your services and products instead of getting massive quantities.
That way, you can save money and time and understand what your potential customers don't like or prefer.
If your business offers beauty services, you can test by offering your services for free or very cheaply to family members and friends to get some honest feedback.
Step 10: Looking For Your Partners
The Fulfillment Partner
If you plan to run an online beauty business, you will need the help of an order fulfillment partner.
Fulfillment partners are available, but you should find one near you, allowing you to regularly check out and ensure quality control is fulfilling your standards.
A Lab
If you plan to make products yourself, you'll need to find a sterile environment.
In this case, it is essential to hire an affordable laboratory. They should be responsible for ordering, packaging, and shipping goods.
Stockists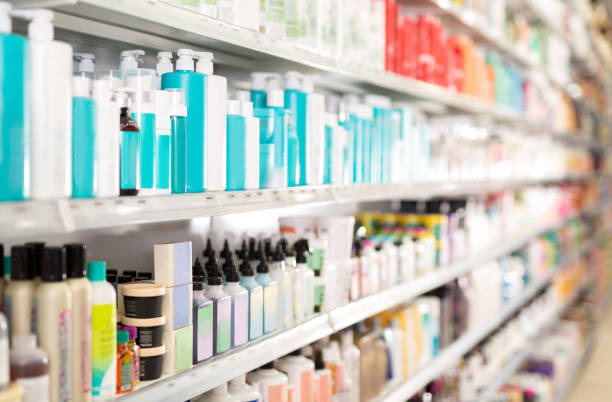 Many customers still prefer the in-store experience, which allows them to try out products before making a purchase. That's why most large businesses maintain both physical and online stores.
Operating a physical store is costly. So, partnering with stockists is favored!
They are the place to sell your business's products and many other brands, like a general store or department store.
Ecommerce Platform
E-commerce is growing daily, gradually replacing the role of physical retail space. Of course, both serve the same purpose, but E-Commerce allows you to reach more potential customers and fulfill their needs as quickly as possible.
You can use a web that acts as an eCommerce tool. Also, it is okay to use Big Cartel, WooCommerce, and Shopify on your WordPress site.
Step 11: Pricing Your Products
Competitor Pricing
While you shouldn't rely too heavily on how your competitors charge for their products, this will help you understand what your potential customers are willing to pay.
Your Business Expenses
Calculate all costs of your products, such as ingredients, labor, production, packaging, and delivery. Then price your products based on them. Don't forget to add your desired profit.
Better Down Than Up
It's always easier to lower the price than to raise it. So pay attention to higher prices and assess how your customers react to promotions and discounts.
Step 12: Design a Decent Website
A decent website will allow you to quickly win the trust and affection of your customers because it feels legit and professional. It's a place for you to tell the story of your business and provide and update products.
Your website should be friendly to look at, easy to navigate, and allow you to answer your potential customer's questions quickly.
What Are the Pros and Cons of Starting a Beauty Business?
Pros
Stand For Something: Starting your own business is an excellent opportunity to make the impact you want on our world. It is also feasible to use your brand platform to educate others.
Be a Role Model: As an owner of a beauty business, it is possible to inspire other girls and women to change their lives. You can create a community and share your vision worldwide.
A Decent Financial Opportunity: When you have a successful brand, you have no limits in terms of revenue. It's also one of the best things about this multi-billion dollar market.
An Opportunity To Bring Something to Life: It is similar to giving birth to one child. Initially, your ideas and visions may look like a cluster of cells, gradually taking shape. Starting a business is an experience like no other, and you will be so proud when your concept comes to true life.
Cons
Expensive Distribution Channels: If you rely on Instagram and Facebook ads, you will have to spend a lot of money. On the other hand, if you have retail partners such as Ulta and Sephora, you may have to discount your items by 50% or more without guaranteeing success.
Risk: On average, nine out of ten businesses founded fail. The reason might be there is no market for their product, or they were established at the wrong time.
Beauty is a highly competitive industry. So it will be difficult for you to stand out from the crowd if you do not have unique products or compelling stories.
Huge Upfront Costs: On average, the start-up cost to start a business is approximately $30K. It could be more for a beauty brand as you must pay for inventory and R&D (Research and Development).
Production costs are also high, and incidentals such as labels and packaging are also necessary to design and manufacture. You also need to spend a massive amount on advertising and marketing.
It Might Be Lonely: Starting your own business can sometimes feel lonely, especially in the beginning. You will have to work most of the day and sometimes feel lost. So it's hard for family and friends to understand your struggles.
Sacrifice: Starting a business is a challenging and daunting undertaking, which may take longer than you initially anticipated. You may have to make many sacrifices, such as enjoyable hikes with friends on the weekend or all-night outings with loved ones.
FAQs
Is Beauty a Good Career?
Beauty has always been a favored career path. As of 2019, the value of the beauty industry was $532 billion and is expected to continue growing, making it a lucrative area to join.
What Can I Add to My Beauty Business?
Here are some promising beauty business ideas to launch
Mobile Beauty Salons
Pamper Parties
Venture Into eCommerce
Beauty Subscription Services
Give Private Beauty Lessons
Do I Need a License to Start a Beauty Business?
Your beauty business must be licensed by the state and sometimes local government agencies.
What Can I Study in the Beauty Industry?
Here are some recommendations for beauty school programs:
Cosmetology
Esthetics/Skin Care
Barbering
Nail Technology
Makeup Artistry
Hair School
Permanent Makeup
Massage Therapy
Laser Hair Removal
Salon Management
Hair Braiding
Cosmetology Instructing
Fashion Design
Conclusion
You need to consider a lot of things, and many challenges are waiting for you ahead. But we believe this guide will get you off to a good start in starting a beauty business.
Hopefully, you will be successful soon. Thanks for reading!