Today, most parents spend most of their day at work, which causes them to leave the house in the morning and leave their kids in the care of someone else. That's why there is always an excellent demand for daycare.
Though you don't explicitly need a precise education level to open a daycare business, there are specific fees, licensing requirements, and legal odds.
Starting a home daycare is not complicated. Yet, you must jump through several legal hoops before getting started. Here are the basic steps you need to take:
1. Before Start
If you want a daycare license, possessing a Master's degree or a long resume of childcare experience is unnecessary. Instead, you'll need hands-on experience with babies and toddlers.
In reality, some successful home daycare owners are just mothers with their little ones at home, while a few act like early childhood experts who have worked with kids for a long time.
Once you believe you are qualified to operate your home daycare, it's time to dig deeper into the steps needed to do so.
2. Get a License for Your Home Daycare
The licensing process may vary depending on the state. Some let you do it online, while others still use pen and paper. In many states, like New York and Massachusetts, licensing may take two to three months.
It may include background record checking, online training, one home inspection, etc. Furthermore, you will also need to submit various paperwork with your state's licensing authority.
3. Making Adjustments to Your Home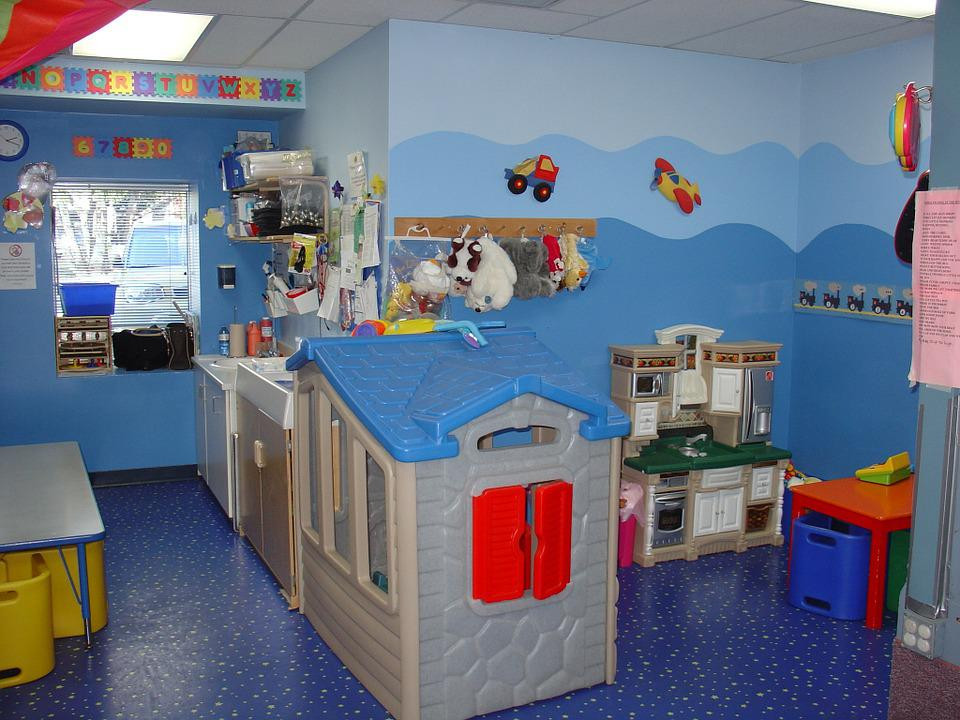 Whether you own or rent your home, you must make the necessary adjustments to your house once the licensing procedure begins.
The reason is that your license isn't only for the provider (you). Instead, it's for your entire home as a daycare space.
So it is essential to make adjustments to your house to fulfill a wide range of safety and health requirements.
Preparing your space accordingly even allows you to get licensing faster. You can open your home daycare immediately after you get your license.
Here is what you will need to begin your home daycare:
Children's Furniture
You will need to start by preparing kid-sized chairs and tables for various activities, such as arts, lunchtime, and crafts.
Toys and Equipment for Activities Beneficial to Development
You will need to prepare toys and tools that favor the children's growth in your home daycare. Here are a few ideas for some areas:
Fine motor skill: You might consider some small toys that can engage minds and hands, such as play-dough, puzzles, stuffed animals, toy cars, and dolls. Also, you must avoid buying everything that may cause a choking risk.
Gross motor skill: Look at large soft structures and blocks that children can climb in or on.
Sensory play: Some good examples are sensory sand, water tables, scarves, textured books, and pillows.
Dress up & pretend-play: Consider costumes, a kids' kitchen, and puppets.
Crafts and arts: Paints, paper, crayons, glue, etc. Do not forget about chalk if you want a driveway area.
Necessary Things for Nap Time
You will have to prepare a pack or crib suitable for every infant under your care.
Also, you will need to prepare a cot or mat for older kids. Furthermore, you need to ensure each child has a bed, so preparing a storage place for the nap time item is best.
Entryway Items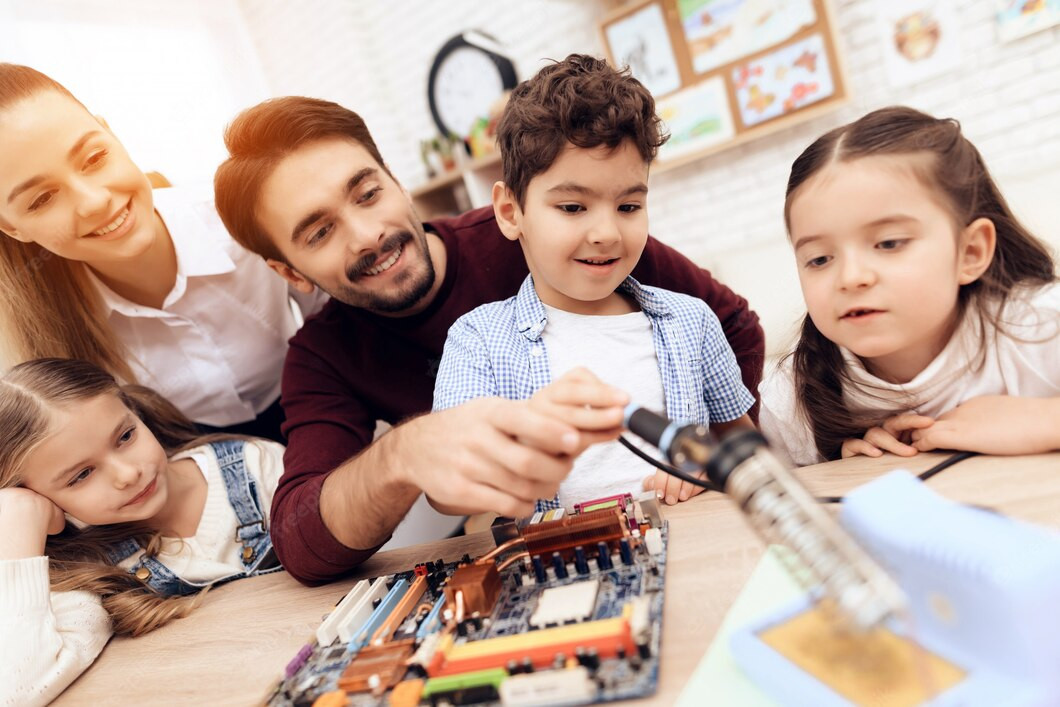 We recommend creating hooks or cubbies for children to store shoes, backpacks, jackets, and something else they carry to your home.
Also, it is a great spot to showcase your essential documents, like the license, evacuation plan, and emergency contacts.
Mealtime Supplies
You also need to prepare a highchair for each toddler and infant. Also, don't forget to buy various kid-friendly cups, plates, and utensils.
Changing Station and Bathroom
Your home daycare will need one bathroom, a step stool, toilet, and sink for little ones who do not use diapers. In addition, its door must be accompanied by a safe release to prevent kids from locking themselves.
You should ensure the changing station has a table with sturdy diaper storage, sanitary paper, and a diaper pail or trash can.
First Aid Kits
Your home daycare also needs first aid kits that can be easily portable. The reason is that you will have to carry it when you and your kids leave your house.
Outdoor Space
A proper outdoor area is essential, whether it is a nearby park or your backyard.
Other Safety and Health Requirements
It may include basic things like having carbon monoxide and smoke detectors, cabinet locks, exit signs, and a safety gate at the stair.
Other details would be removing any peeling paint or cracked, getting a lead inspection, fixing furniture that can fall (like television or bookshelf), and tweaking your house's hot water temperature.
Preparing vaccination records before getting licensed is essential if you keep pets. You will also need to keep any litter box in one room or space the kid cannot access.
4. Launching Your Business
You will need to be a business owner even though you are running a daycare at your home. You should start with some essential items.
Become the "Sole Proprietor"
There're various ways to allow you to establish a business. In this article, you should go with "Sole Proprietorship," which is typical for many small businesses and companies in the United States.
Being the Sole Proprietor will allow you to own your entire business, which avoids separate taxes; your business income is the same as your income.
Moreover, it is unnecessary to take steps as the sole proprietorship to keep everything straight.
Apply for the EIN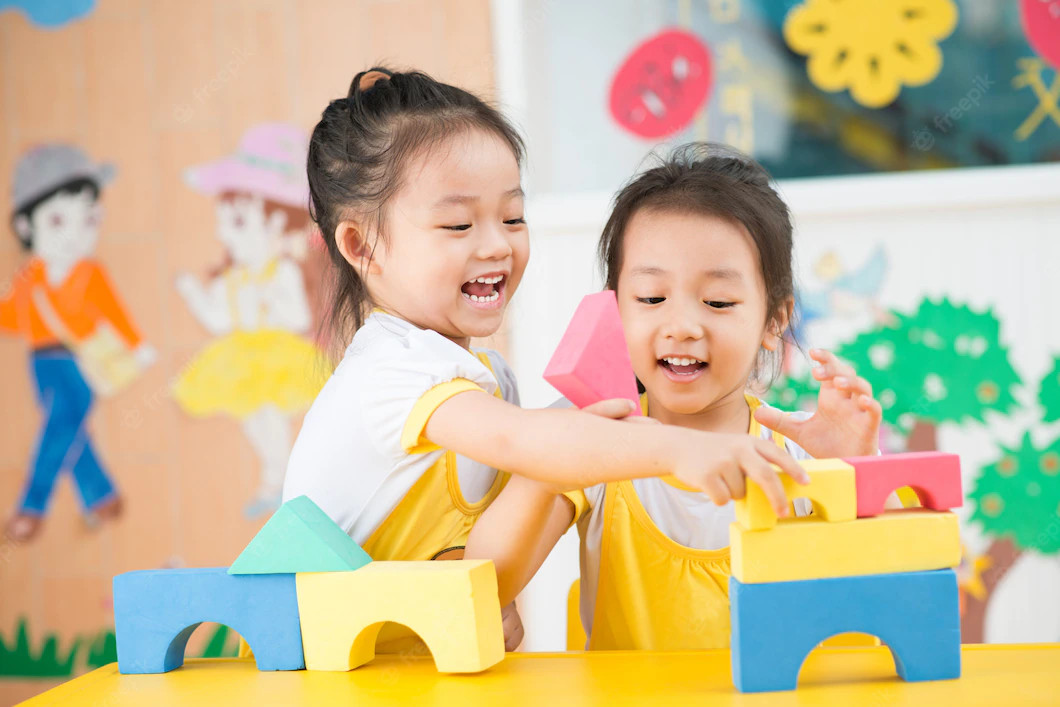 EIN will allow governments to track business without an SSN. Moreover, parents will ask your EIN to fill out the IRS tax form, allowing them to use kid care tax breaks. So, you do not have to share the SSN with anyone if you have an EIN.
Focus on Taxes
You must work with the CPA to pay the Quarterly Estimated Tax. It includes your social security, medical contributions, and income tax.
You will begin paying once you are up and operating with enrollments, depending on your estimated profit in a year.
When it comes to tax purposes, it is essential to begin tracking your company expenses immediately. Yet, the best thing is to wait three to six months to work with the CPA to consult the quarterly tax payment.
Get Insured
The homeowner's insurance does not cover your daycare business. Taking out a separate General Liability insurance policy is recommended for all providers.
Let's say parents come to visit your home daycare and slip on stairs one day, causing them to injure themselves. In this case, you won't need to worry if they sue you because you're protected.
Those policies are also very affordable, typically around $50 per month.
5. Looking For The First Families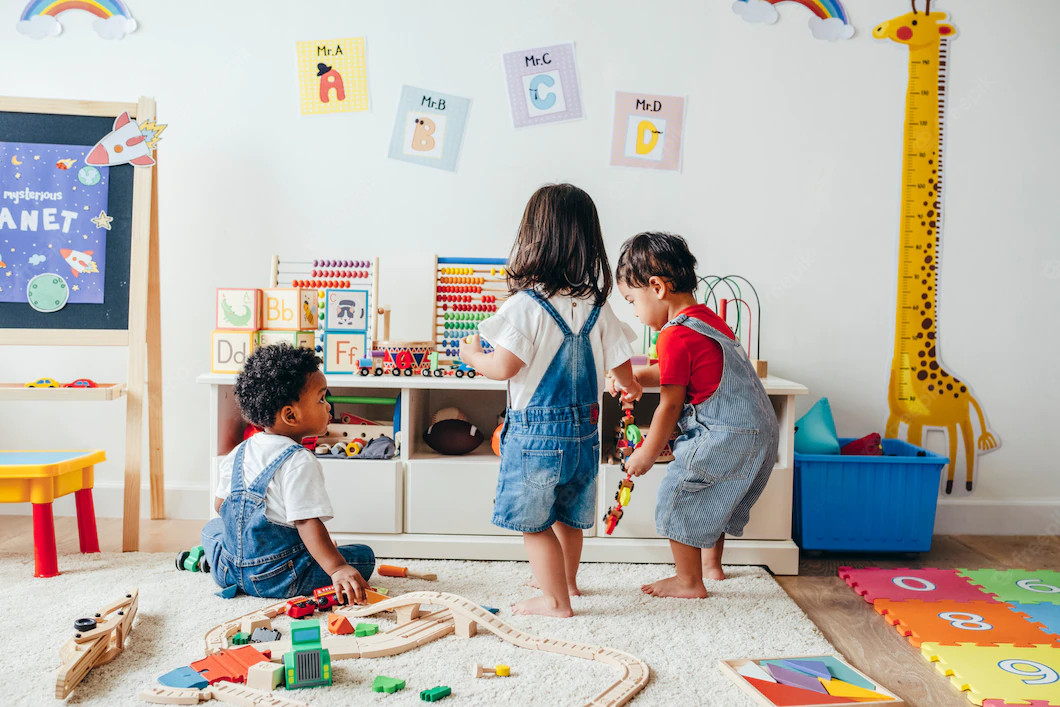 It sounds like a no-brainer to advertise your services before getting a license. However, it will be an essential step for you to implement your home daycare successfully.
At the present age, a lot of parents do search for childcare services online. As a result, having a proper online marketing strategy is essential.
Tell About Your Story
Parents are generally interested in stories, and you can engage parents by directing them to the events and experiences that have formed your life.
Invest a moment to think carefully about the stories and how to share them with many parents. Here are a few good suggestions:
One of the most memorable teachers?
What made you start working with kids?
Describe a kid who has had an influence on you.
Focus on Online Profile
Investing in a website is necessary if you want to reach as many parents as possible when searching online. In addition, we recommend updating your profile on Facebook and setting up one Google Business account.
Get Enrollments
Once there are any parents interested in your daycare, it's time to schedule a visit to give them a look and evaluation of your home daycare.
Afterward, when these parents are satisfied, you will send a contract, get their deposit, and sign up for their kid in your service.
Spread the Word
You should do it both offline and online. A good starting point might be to join some local groups for the parents on Facebook and introduce your daycare service. After that, create your business cards and flyers you can hand out on the streets or post on the local bulletin board.
6. Opening Day And Beyond
Now, you should own a license, and your daycare business is all set to go.
Basically, you have successfully started your daycare. However, you will need to do tons of work to ensure your daycare business keeps prospering.
Daily
Keep an attendance written record whenever you and your kids leave your property.
If you notice anything unusual in a child, you have to record it in your "Records of Observation" and consult it with the parent immediately.
Weekly
Make a program plan and ensure you get the necessary supplies for the planned activity.
Spend at least one-hour weekly recording and reviewing your daycare business expenses. Remember to maintain receipts when spending money for any program.
Monthly
Check out any smoke detector.
Quarterly
Pay estimated taxes.
Complete progress reports before sharing them with parents.
Yearly
Renew the pediatric CPR certification.
Complete the certified continuing education hours.
Gain the updated permission form from parents.
Pros and Cons of The Home-Based Daycare Business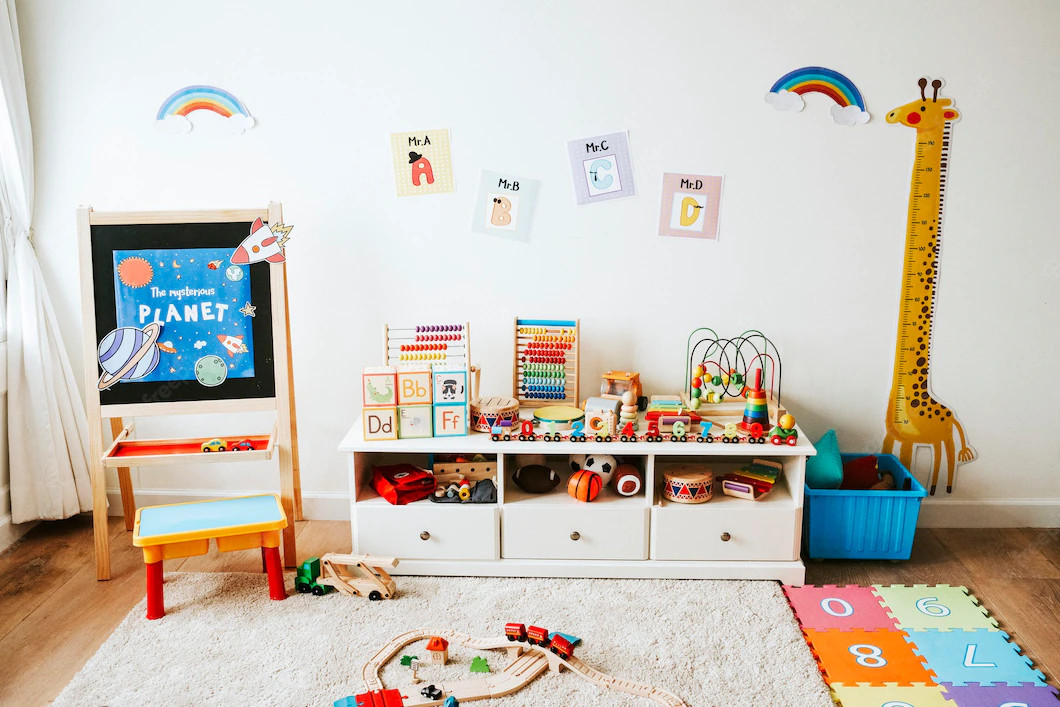 Pros
Besides shaping young minds, you can expect to earn a great source of income because it is a massively large and lucrative market.
Statistically, there are 54,000 commercial childcare centers in the US with total annual revenue of $27 billion, but that is only direct sales.
In addition, there are many benefits of starting daycare at home:
Children receive care in a home setting
Child-provider ratios are small
Family providers are often close and convenient
Infant care feels right at home
Training and experience are typically good
Parents and providers can work as a team
Family providers often have a strong network
The cost is on par with other care options
You master your own hours
Plan what your schedule will be and how your days will go
Save gas because you don't need to drive to work every day
Form close bonds with the families and children in your care
Enjoy fun activities with many children
Cons
Need insurance to protect yourself and your kids in your daycare service.
Taking care of many kids in your house means dedicating most of the living space to the operation.
Your kid will not get your full, undivided attention all the time.
You may be stuck at home all day.
No co-workers to talk with every day.
Your whole family will be significantly affected by your daycare.
The Bottom Line
Figuring out how to start a daycare at home is not difficult, as long as you know what to do. Hopefully, through this article, you will know what to do to start a career in childcare at home.
Thank you for reading! Please share this article if it was helpful to you!