If you fall in love with working with brushes, rollers, and painter's tape, joining the painting industry is probably your best bet.
Unlike other industries, painting is relatively simple to get into. It is also an easy option for setting up your own business.
Starting a new painting business can be an excellent investment if you have just started to learn all the tricks of the craft or are an experienced painter.
So keep reading to see more!
How To Start A Painting Business? Everything You Need To Know
Step 1. Get Professional Painting Skills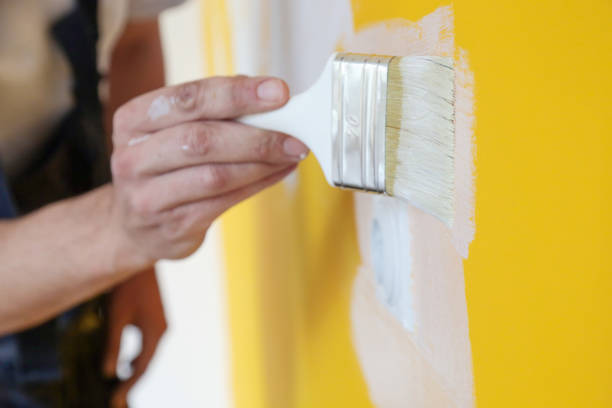 Through learning professional painting skills, you will avoid common mistakes.
That way, you can avoid disappointing customers and wasting money. Here're some skills you need to master before becoming a painter:
Basic painting skills and techniques to have even coats.
Proper patching, scraping, and sanding skills to prepare for painting.
Use rollers and brushes.
Use various paints (such as latex, acrylic, and oil-based).
When and how to use a primer.
Participating in real projects is a great way to learn. It will give you an insight into this industry before starting a business.
Step 2. Register The New Business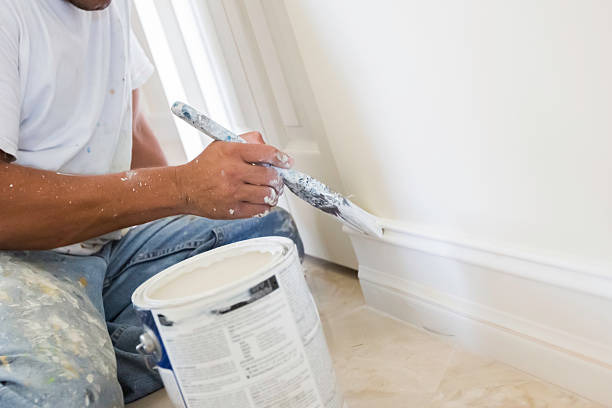 Before receiving your first projects, you must register your business to ensure it operates legally.
Pick a Structure & Register Business Name
You will need to choose a structure for your business so that you are ready to handle the paperwork required to legalize your business.
The following are popular choices for many small businesses:
Partnership: This structure is the right choice when you open a business with two people or more.
Sole proprietorship: This structure is the way to go if you prefer to run your business alone and have complete control over its operations.
LLC (Limited liability company): It is the most popular option as it protects you from legal liability.
Register Your Company Name
The next step refers to the registration of your business name. This process may vary depending on the state.
In most cases, you're free to name your business as long as you make sure it doesn't match any of your competitors' names.
Apply for Business License
Any business needs a license to run legally; the painting business is no exception.
The licensing process and the types of licenses you need may also differ depending on the state. You can contact the Small Business Administration or local Chamber of Commerce to determine your necessary permits.
Relying on your state, you may spend between $70 and $400 for licensing and registration.
Get Insurance
Insurance is a must-have for your new business as it will protect you, your future staff, and your business from losses due to property damage, injury, and any other unanticipated incidents.
The following are insurances you should consider as a painting business owner:
Vehicle insurance
Business owners' policy
Health insurance
Workers' compensation
General liability insurance
Step 3. Open a Bank Account For Your Business
Business owners always want to separate their business from their personal finances by opening a business account.
It will make bookkeeping easier and protect your personal finances when your business gets caught in legal trouble. Using a business account also allows you to track the cash flow of your business effectively.
Step 4. Choose a Niche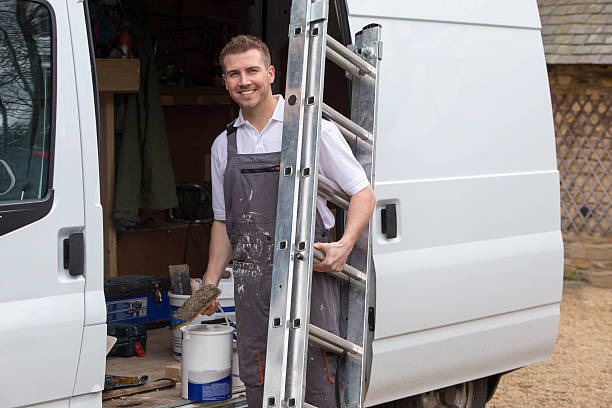 The painting industry is vast. So choosing a specific niche will allow you to hone your essential skills, focus on a proper marketing plan, and avoid potential jobs you are not prepared to take on.
Construction painting
Exterior painting
Interior painting
Staining
Repaints
Drywall repairs
Wallpaper removal
Power washing or pressure washing
Deck reconditioning
The service you choose will depend on what you prefer to do, what you are good at, and the needs of your potential customers.
Step 5. Gather Painting Equipment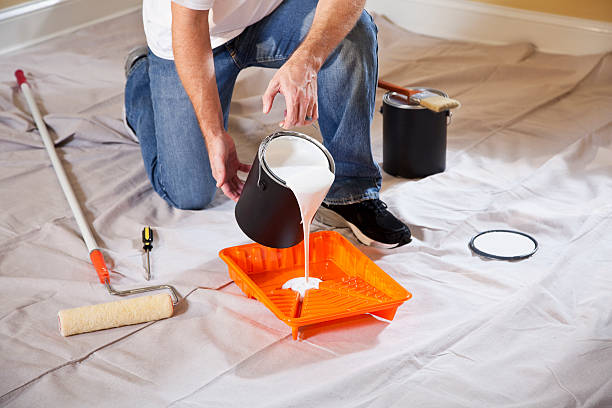 Paint equipment may not be cheap, and some are even very costly.
So we recommend starting by buying essential tools and devices and expanding your equipment inventory later.
If you are a painter, the following tools are essential to you:
Several brushes of various sizes
Paint tray
Roller
Drop cloths
Painter's tape
Scrapers
Sandpaper
The ladder and caulking gun
If you prefer to get into commercial painting, the following tools are for you:
Canvas drop cloth
The ladder
Scrapers and sandpaper
Caulk and compound
The pressure washer
Industrial primer
Stir sticks
The tape measure
Edging tools
The extension pole
We recommend carrying your painting tools and devices with you and avoiding borrowing ones from painters you work with and clients. The right tools will allow you to do your job the right way.
Step 6. Pricing Your Services
Pricing Your Services
One of the most critical things when pricing your services is estimating your paint job correctly. That way, you can ensure that your new business will be profitable.
Visit the client's building or home first to check the space's actual condition.
Estimate the time that you need to complete your work.
Don't miss the labor cost.
Add the material costs, overhead costs, and your expected profit.
Use the software to calculate the total cost and send the customer a copy of the quote.
Get Acquainted With Painting Contracts
Contracts are a must-have for any company and business.
It will represent the legal agreement between the client and you that outlines the services your business is providing.
Once you have sent a copy of the quote to your client and they have accepted it, you will need to submit a final quote that lists the services included, the total cost, and the contract, which states your essential terms.
Step 7. Get the First Painting Customer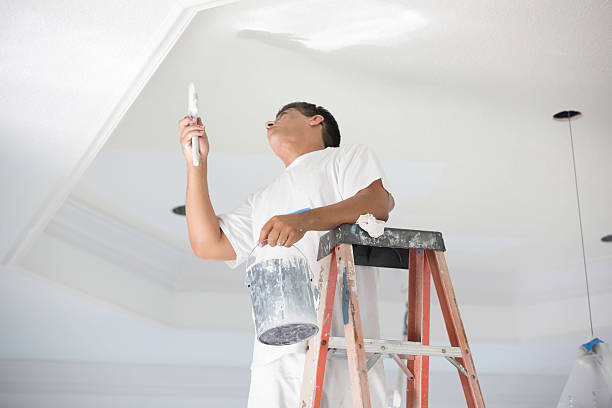 One of the first things you need to do when marketing your new business is to establish your brand and online presence. It will allow potential customers to find your business efficiently.
Brand Your New Business
The brand is the personality and looks of your new business and how the public perceives your business. It can set your business apart from the competitors.
Here are the steps to building a brand:
Know Your Business's Value Proposition
Think about what can make your business different from the rest.
It might be your business values (such as being eco-friendly), the critical client base (such as customers who work night shifts and senior citizens), or a trait you are proud of.
Make One Logo and Pick Colors for Your Business
It is alright to use one online logo tool, such as Looka, to create something easy and simple to read. You need to make sure that your logo reflects what allows your business to be unique.
Gain a Business Email Address And Phone Number
You can take advantage of the free email available or use an adjustment name after the '@' symbol if you have bought a domain for your new website.
Select a Uniform.
Wearing a uniform will allow you and the staff to represent the business while working on projects. You can order shirts with the logo and name of your business. The same can apply to hats, pants, and masks.
Create Branded Business Card
Ensure your business card includes all the essential information about your business, including your logo, business name, website, email address, and phone number.
Build The Online Presence
Thanks to an online presence, potential customers can quickly locate your painting business online. Here are simple methods to build your presence online:
Create a business page on Facebook, and regularly share photos of your completed projects and customer reviews.
Make profiles on LinkedIn and Instagram.
Create a simple web (take advantage of online web builders like Squarespace and Wix).
Make your listings using online directories such as Houzz, HomeAdvisor, Yelp, or Angi.
Start Marketing the Painting Services
As a new business owner, it takes a lot of effort to market your painting business and find your first customers.
Here're some free or low-cost marketing plans for new companies.
Begin one referral program and reward customers for referring your business.
Make tear-away flyers. Then put them on the community bulletin board.
Pass out your business cards at local grocery stores.
Get into pay-per-lead marketplaces, such as Thumbtack or Porch.
Run Google Services Ads so potential customers can find your business when entering keywords into the search engine.
Step 8. Hire Employees or Subcontractors
You can do everything yourself in the beginning. Yet, as your business grows, you need help from others. That's when you need to consider hiring employees.
5 Reasons to Start a Painting Business
Get Started Is Easy
You won't need to go through the same rigorous education and certification processes as other tradespeople, such as carpenters and metalworkers.
You can start your business any time and find the right employees quickly.
Low Startup and Overhead Costs
Starting a painting business does not require a lot of expensive equipment like in other fields. You can start with a few ladders and brushes.
Over time, as your business generates more profits, you can expand your tool portfolio with other equipment, such as sprayers and scaffolding.
Clients Will Pay More for Your Skills
One of the best things about the paint industry is that there is no fixed price for your services. The better your skills, the more money you can earn.
The Painting Business Is in Demand
The painting industry is now worth around $43 billion and grew about 4.5% from 2015 to 2019, and it will continue to increase sharply in the future. It means this industry is in high demand.
You Are the Boss
One of the perks you get when you start a new business is becoming your boss and possibly many others. You can build your business the way you want and work on your ideas.
FAQs
What Are the Pros and Cons of Starting a Painting Business?
Pros
You can start at minimal cost as it is not necessary to invest in high-tech equipment and heavy machinery. You also do not need to rent large office space and warehouses.
It does not require a high level of education. So you do not need to invest time and money in a college degree.
Recruiting and training employees will be significantly easier than in other industries that require more experience and technical training.
The business licensing process is pretty straightforward.
Quickly identify target customers without conducting extensive market research.
Cons
Your painting business can experience some significant seasonal fluctuations.
Finding skilled, long-term workers can be more difficult.
It is a highly competitive industry, and you will face many competitors in the area.
Identifying your target customers can be easy, but making you stand out from the rest to capture the attention of potential customers is difficult.
Are Painting Businesses Profitable?
Yes. Most painting businesses are profitable because of high-profit margins and low startup costs. So if your primary goal as a small business owner is to make a profit, this industry is the way to go.
Who Will Use Your Business Service?
Depending on the category of services you offer, you may have some different types of customers, for instance:
Homeowners and landlords.
Other businesses (such as pubs, shops, and offices).
Building contractors.
Property developers.
Local authorities.
Housing associations.
Other organizations (such as colleges, schools, and the National Trust).
Conclusion
Being a boss by beginning a new painting business might be a great experience if you do not mind getting your hands dirty.
Painting is one of those services anyone will need at some point in life. From new construction to home remodeling, there will be a need for this service.
With so much demand for painting services, you will have a source of potential customers with suitable marketing campaigns.