Starting a clothing business is a significant endeavor, but it is also challenging.
Therefore, you should consider all aspects regarding how to start a clothing business before diving in headfirst.
Today, we will discuss the steps required to start your own clothing line. Please read them carefully as they will help make your dreams come true.
How to Start a Clothing Business? 9 Steps to Get Into This Industry
Step 1: Pick A Niche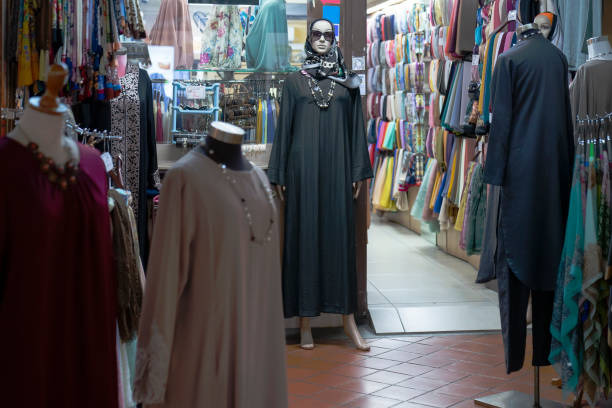 The fashion industry is vast and includes a multitude of different niches. So you will need to do a lot of research to choose a niche and stick to it.
As a result, you can create a unique clothing line and build a solid brand with your target market.
The most popular fashion brands also targeted a specific niche and stayed in it even after success. Here are a few examples of top fashion brands that target different categories.
Ralph Lauren (classic)
H&M (trendy)
Wrangler (casual)
Adidas (athletic)
Step 2: Know Your Customer
You need to learn about your target customers when starting a clothing business. Visualize who wears your clothes, their buying habits (brick-and-mortar or online stores), and how to reach them.
Here are some questions you need to address when identifying your leads:
Who are they?
What clothing brands do they prefer?
Are they loyal to certain fashion brands?
How often do they shop?
Where do they usually shop?
Does the trend have a significant impact on them?
What factors directly influence their purchasing decision?
How much are they willing to pay?
Answering these questions will allow you to understand your target customers better. That way, you can brand your business more strategically so potential customers can quickly identify your clothing business.
Step 3: Set Up a Decent Marketing Plan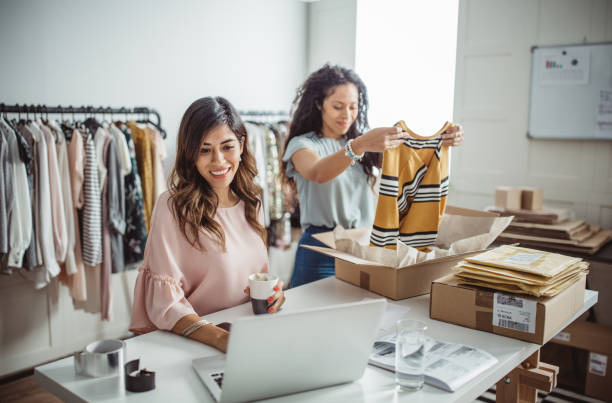 Once you've chosen your niche and identified your target audience, it's time to craft the right marketing plan.
Although it sounds complicated, you do not have to make it too comprehensive.
One of the most critical elements is detailing the channels you will use to sell your products (such as direct, Etsy, Amazon, big box stores, and boutiques). In addition, you need to consider your marketing intentions to get a profit.
Here are a few things you should include in your marketing plan:
Market.
Competition.
Marketing strategy.
Distribution channels.
Advertising and marketing channels (such as PPC ads and social media).
Marketing budget.
Step 4: Pick A Name For Your Brand and Make Brand Assets
If your business doesn't have a name yet, now is the time to consider it.
You are free to name your new business. But to keep it looking professional, you can apply a few tips:
Ensure that your business name is easy to spell and pronounce.
Pick a catchy and memorable name.
Think about how your business name translates into other languages.
Check if the name is available (such as yourbusinessname.com).
Once your business has a name, you can select a slogan, a logo, and a brand color scheme.
Step 5. Register Your New Business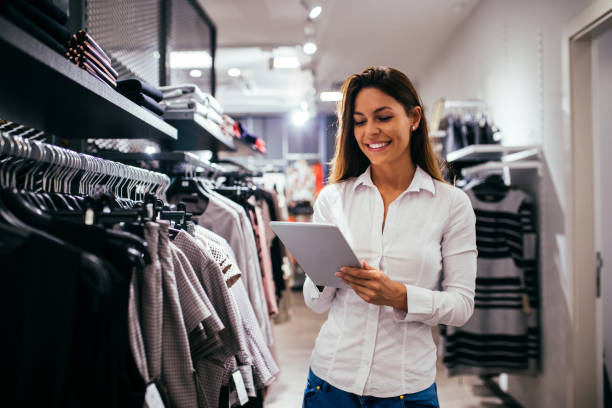 This step involves registering your business with your state. It may seem tedious but is a must-have when starting any business.
Each state will have its own regulations on business registration. First, you must register to receive it. But in all cases, you will need to receive an EIN (Employer Identification Number) to accept payments for products.
You need to choose a structure for your business. The available options are:
LLC
Sole proprietorship
C Corporation
S Corporation
Most small businesses will choose to register as an LLC (Limited Liability Company). But if you don't know which structure suits you best, you can get help from a business lawyer or professional.
Step 6: Design & Source Products
You probably already know how to design and source your products. There are basically three main ways:
Purchase products from the wholesaler.
Design your products and manufacture them.
Design and sew your own products in-house.
Step 7. Set Your Product Price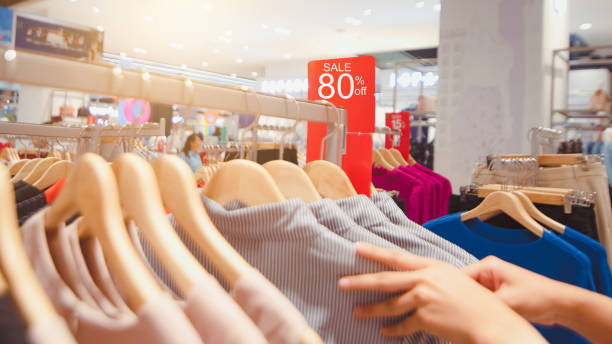 Product pricing is preeminent based on two main factors: The cost of goods sold (which may consist of the cost of materials and labor expenses) and the niche you choose.
Here are some of the main costs to include when pricing products:
Material cost
Advertising and marketing
Time
Shipping
Packaging
Depending on the niche you choose, the price of your product could double or five times the cost of goods sold.
For example, if you aim for luxury brand space, you should price your products accordingly. You should set premium prices for goods that require a lot of attention, time, and care in their creation.
On the other hand, if you focus on bulk, you should consider selling your product at a lower price.
Step 8. Distribute Products
If you want to maximize your visibility and drive your sales, we recommend planning to distribute and sell your goods across multiple channels.
Regardless of how you plan to sell your clothes, you should have a website dedicated to your brand.
If you're not ready to sell from a website, consider Etsy or any other platforms to ease your workload. Spending less time troubleshooting a website allows you more time to focus on clothing design.
Step 9. Market Your New Brand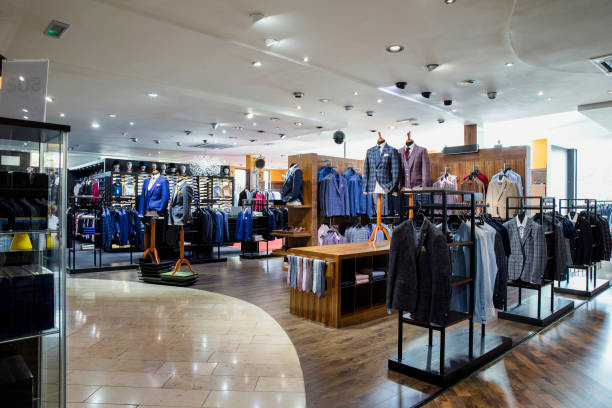 Finally, you will need to market your new business so that your target market and potential customers can find your clothing line. One of the simplest ways is to choose marketing channels that reach your target market.
Here are some of the most common marketing strategies and channels that clothing brands regularly adopt:
Forums (such as Reddit).
Paid search advertising (such as Google Ads).
Content marketing.
Paid placements.
Influencer marketing.
Organic social media marketing (such as Instagram and Pinterest).
Paid social media advertising (such as YouTube Ads and Facebook Ads).
SEO (Stand for Search Engine Optimization).
E-commerce ads (such as Etsy Ads and Amazon Ads).
Local events.
Banner ads (such as Google Adsense).
Sponsorships.
Email marketing.
Local news.
Always keep your brand in mind when picking the proper marketing channels and strategies for your new business. Like selecting distribution channels, it's always a good idea to leverage various marketing channels for the best result.
Reasons to Start a Clothing Business
Not Require Huge Capital
You won't need a large capital, abundant staff, and majestic facilities. It is okay to start with an online clothing store and expand gradually over time.
Aimed at All People
Everyone needs clothes, from children to the elderly or ordinary people to stars. Therefore, you have a lot of options.
Hence, all you need to do is pick a specific niche and focus on it. Then, as your business grows, expanding your market is alright.
Creative Industry
The clothing business is a creative industry. It is the place to realize all the great ideas in your mind. Plus, the ideas are limitless, and you'll never have to worry about your designs going out of style.
Don't Have to Be an Expert or a Professional
You won't need to be an expert or have extensive knowledge to open a clothing business. Instead, you need energy, fresh and creative ideas, capital, and a willingness to partner with knowledgeable people to grow your business.
You Can Work for Your Ideas
One of the prevalent reasons a person feels unmotivated at work is that they are working on other people's ideas and projects.
Owning your own clothing line means you will develop ideas and implement them yourself. It is what motivates you to try harder every day.
Technological Advances
Technological developments allow you to create a wide range of materials to create original, high-quality, and innovative products that provide opportunities for international expansion.
FAQs
What Are Pros and Cons of Starting a Clothing Business?
Pros
Start your business from home
Little startup costs required
Flexibility
Rewarding work
Scalable
Traffic to your website
High margins
Quick build time
Easy to encourage "impulse buy"
Amazing perks and discounts
Unlimited income potential
You are your own boss.
Higher likelihood of getting referrals
You can sell your product in various places.
You get to do something you truly love
Ecommerce retail is growing fast
Cons
Crowded space
Finding the right supplier
Security issues
High overhead expenses
No safety net
Build trust with your customer
Work can be repetitive
How Much Can I Earn in the Clothing Business?
There is no answer to this question as earnings may vary wildly in this industry.
Small businesses may only net around $10,000 to $20,000 yearly. Some giant brands, like Nike, make billions each year. The earnings potential is limitless.
What Is the First Thing You Need to Do to Start a Clothing Business?
The beginning of any successful business comes from a great idea.
As you begin your journey into the clothing business, cultivate your ideas and niche, and focus on the branding phase.
Do I Need Licenses to Start a New Clothing Business?
You must apply for a few licenses to legally start and operate your business.
License requirements may vary from state to state. In most cases, you will need an apparel registration certification and a permit to sell and collect tax.
You might also consider applying to become an S corporation or LLC, get business insurance, and add any necessary permits.
How Much Money Do I Need to Start a Clothing Business?
There is no exact answer to this question. The costs of starting your new business include materials, labor, heating, transportation, space rental, equipment, and more.
Don't forget to factor in ongoing costs for payment processing, maintaining your website, advertising, and marketing.
Generally, you can expect startup costs to be around several thousand dollars, depending on the size of your business.
Can I Put My Label on Wholesale Clothing?
You can put your label for wholesale clothing, but you must ensure it doesn't go against the wholesaler's policy. It is known as white labeling or private labeling.
You just buy wholesale clothing from suppliers and add your branded tags before selling them to customers under your brand name.
How to Pick a Clothing Brand Name?
Naming your business is one of the hardest but most exciting steps.
Your business name is the first thing customers will hear about your brand. So it is essential that it gives the right impression of the product you are selling. If you get stuck, try these tips:
List all the words that come to mind when you think of your brand and combine them in different ways.
Get inspired by the names of your favorite brands. What makes them so good? What is the story behind them?
Search for unusual words that relate to your brand's ethos and identity.
Dance around with inventing words that sound fitting.
Can your name be included in your business name?
Make sure your business name meets the following criteria:
Easy to remember
Easy to spell and pronounce
Unique, do not match the competitor's name.
Engage your target audience
In line with your brand, give your customers an accurate idea.
Are there Apps for Designing Clothes?
The following apps will allow you to design clothes, illustrate, and make the workflow faster and more professional. Also, you don't need a computer or laptop to use them.
Paid Apps
Adobe Illustrator
Art Authority
Pret-A-Template
Rep Sketch
CLO 3D
Techpacker
Zapier and Workflow
MeetUp
Free Apps
Vogue Runway
WGSN
Valentina
Blender
Tailor Nova
Browzwear
Cameo v5 Apparel
Digital Fashion Pro
Sketch
CorelDRAW
Final Thoughts
Starting a clothing business is an excellent opportunity to monetize your passion, creativity, and ingenuity.
There's nothing more flattering than being able to turn your talents into a profitable business and admire your beautiful designs on the street.
Also, starting this type of business is affordable, meaning you won't need a massive amount of capital to pursue this path.