If you love baking or cooking, learning how to start a food business is a great way to combine your hobbies and make money.
However, it's not as simple as making delicious food and selling them. You will need to consider many things, and we will cover them in this article.
Now, keep reading to explore!
How to Start a Food Business? 9 Basic Steps for Everyone
Step 1: Review Your Skills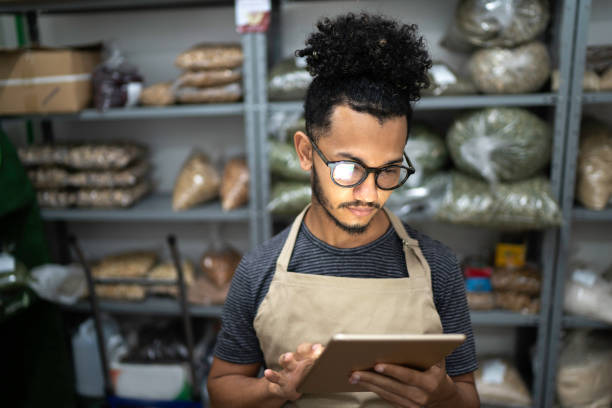 You have a passionate love for food and have specific cooking skills. But that alone is not enough to start a food business. Before you begin, you will need to review and evaluate many factors.
Having passion is essential because it will boost your efforts. But starting and running a business also requires intelligence and hard work.
We recommend listing your strengths, analyzing your resources, and reviewing your support network. If possible, research what resources are available to you.
Running a food business will force you to struggle with many factors, including:
Payroll
Buy from suppliers
Hiring and firing employees
Marketing
Create a menu
Purchase equipment
Real estate
And more
Step 2: Set up Business Plan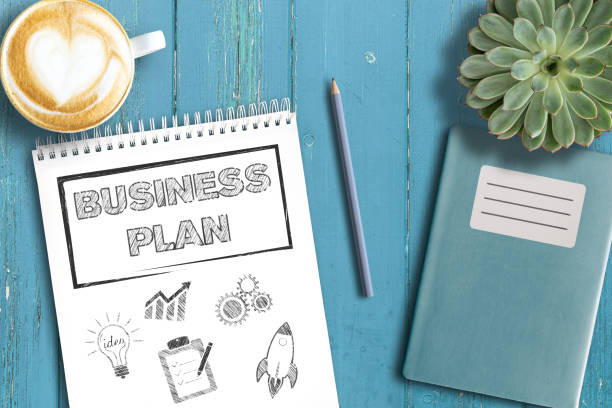 A good business plan will allow you to run your business more smoothly and efficiently. It is an opportunity to get your plans, ideas, and thoughts on paper.
You may also need to refer back to it while running your business. It also allows for easier fundraising. Investors are easily attracted by clear business plans.
Create a Budget for Your Business
One of the essential factors you need to consider is your business budget. Looking at the business budget refers to considering all the potential expenses you need to cover to start your business.
Here are a few examples of costs you may incur to start a new food business:
Expenses for the management team and staff.
Required equipment investment costs.
Initial investment costs in food products.
Real estate rental costs.
Cost of designing sales space.
Cost of accounting software.
Research Your Competitors
When creating a business plan, it would be remiss not to research your competitors. Before starting your business, you need to know who you will compete with and what they are doing.
When researching your competitors, you need to analyze their strengths and weaknesses and determine what they haven't done. That way, you'll know what your business needs to do to fill that gap.
It is also an excellent opportunity for you to assess your start-up costs, consider pricing your products, and predict how much money you will make.
Identify a Hole in the Market
Identifying holes in the market will give your new business certain advantages.
For example, you should find out where there is a customer need that no one has ever met. Then, think about how your business can fill that gap.
Identifying holes in the market also gives you some great ideas about what kind of food you should sell and how it should be delivered.
Pick a Concept
You'll also have to decide what kind of food business you're aiming for. Popular choices include:
Food truck
Brick-and-mortar restaurant
Home-based business.
Each option is a viable way to start a new food business. You can choose to start with the option that requires less capital with the expectation of switching to another one later.
Step 3: Set Up Your New Business
Choose an Entity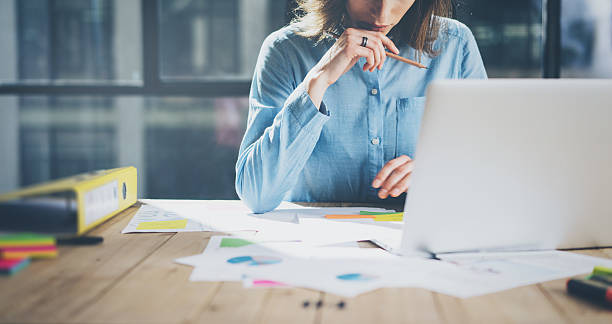 After thoroughly researching the market, examining competitors, and finding market gaps, it's time to take the first steps to start a business.
You need to start with choosing a business entity. The options available to you are:
The most common entity options for food businesses are LLCs, co-ops, and sole proprietorships.
Choosing an entity for your business can be complicated and confusing initially, and choosing the wrong one is normal. The good news is that you can change it if you want.
We recommend getting the help of a trusted business attorney who will help you choose the correct entity.
Register Your New Business
EIN registration is required to start a business; you can expect to receive it in minutes through online registration. EIN will help open a business bank account, manage taxes, get a business loan, etc.
In addition, it is also necessary to register your new business with the state. Details on how to do this may vary by state and by county.
Gain All Needed Licenses
It is essential to ensure that your new business is legally licensed to sell food.
You will need to apply for many different licenses and certifications necessary for the food business.
You can get help from your local government office to determine what permits are needed to start your food business.
Get Insurance
Your business will also need insurance to get protection in all situations. Here are some recommended insurances:
Auto insurance for business
General liability
Mobile food vendor
Commercial property
Workers' compensation
Separate Your Own Finances
No matter what type of business you start, keeping your business finance separate from your personal finance is a must-have.
It will simplify figuring out expenses and taxes. Furthermore, you can protect your personal finances if your business gets caught in legal trouble.
All you need to do is open another bank account for your business. Alternatively, you can open a business checking account online.
You can also get a business credit card that you will use for your business purposes. Using this credit will allow you to accumulate business credit, which will help you get short-term loans later.
Step 4: Consider Funding Options
Family and Friends Loans
If you start a new food business, no one will be more willing to support you than your family members and friends. So don't hesitate to ask for their help.
Although your friends and family want to help you unconditionally, you should draft a loan agreement with them and stick to it.
Equipment Loans
The mechanism of this loan is simple. Then, you will receive a loan to invest in the necessary equipment and tools, and they will become collateral.
So if you fail to repay this loan, your devices will be repossessed as a payment.
This loan suits those who need to invest in expensive equipment for their new business.
Line of Credits
Using a line of credit is also a viable way to finance your business. It will give you access to a pool of funds where you can borrow the money you need to start your food business.
Call for Capital Contribution From Investors
Many investors are willing to fund startups for new businesses. But the problem is how can you convince them to sponsor your new food business?
That's when your business plan comes into play. A decent business plan will help you quickly convince investors.
Step 5: Gather Necessary Equipment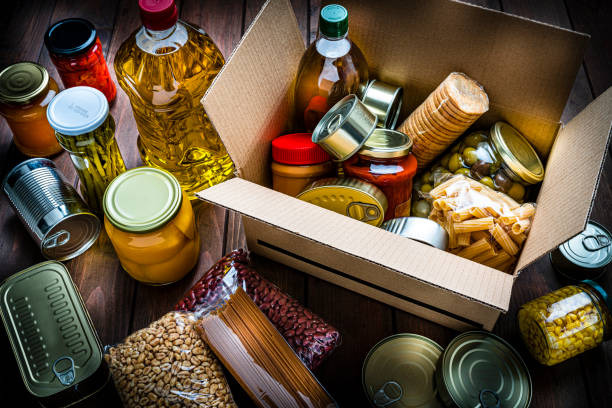 This step involves preparing your food supplies, necessary equipment, and anything else you need to start and operate your food business.
Research Suppliers
You will need to find reliable, reputable suppliers to always receive quality and on-time supplies at the best prices.
Then you should build a close and engaged relationship with that supplier. As a result, you can expect to receive supplies at a discount, and they will introduce your business to their customers.
Invest in Sales System
A point of sale (POS) system is a more modern version of a cash register. It allows your service staff to set up orders, bill customers, and receive customer payments.
There are many POSs available in the market, and here are some recommendations:
Toast POS
TouchBistro POS
Square for Restaurants
Lightspeed Restaurant POS
Clover POS
Loyverse POS
Rent or Buy Necessary Supplies
Your food business will not be able to operate without the necessary equipment.
In addition to investing in a POS, you will also need to purchase (or rent) the following equipment:
Cold storage.
Kitchen appliances.
Flatware and utensils.
Cookware.
Glassware.
Cleaning supplies.
Furnishing for the restaurant.
There are some devices and tools you will need to buy in bulk. Meanwhile, in some cases, renting equipment will be more beneficial to you.
Step 6: Consider Hiring Staff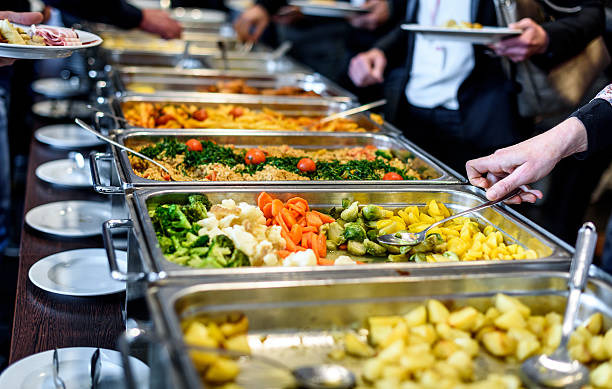 Depending on your type of business, you may or may not hire employees.
The fact is that food business owners often have to hire employees because there are so many things to do.
How many employees you hire and what positions you hire will depend on your business. Here are some positions where you may have to hire someone else to take over:
Delivery drivers.
Waiters.
Hosts.
Bartenders.
Dishwashers.
Busboys.
So you will need to include hiring employees in your business plan as you may incur additional costs.
Step 7: Pricing Your Service
Perform Market Research
One of the first steps in pricing your product is to do market research. You can go to your competitors to find out what they offer and how they price their products.
While it will give you a good idea of product pricing, you won't be able to tell how much your competitors are making.
Price Out the Product's Cost
While it can be difficult, it is possible to calculate the total cost of a dish.
You will need to consider all the ingredients of that dish, such as ingredients, seasonings, oil, and garnishes. It may seem a bit complicated, but it is the most accurate way to price your product.
After determining the price of every ingredient that makes up your dish, you can easily calculate its price with a little math. Don't forget to add labor costs and a little profit.
Step 8: Don't Miss Online Presence
Social Media
Although the dishes are related to taste, many diners shop with their eyes. That is why social networks come in handy.
Instagram is one of the best social networking platforms you can take advantage of. Regularly posting delicious-looking photos of your food can make customers curious and want to try it.
Do not forget to interact with potential consumers to motivate them to consider you a place that meets all their dietary needs.
Website
Although setting up a website is optional for all businesses. But we recommend building a web for your business as it can be a way to establish your credibility as a food business.
It's also a place to post information for your customers, including opening hours, menus, and specials.
Online Review Websites
Most food business owners hate review sites. However, they are essential for those who have catering businesses, food trucks, and restaurant businesses.
According to a survey (TripAdvisor), about 94% of American diners look for online reviews before trying a restaurant's food.
So you may hate review sites, but you need to have a presence. You can encourage your diners to leave reviews by offering free perks.
FAQs
What Food Can I Sell to Make Money?
Any dish can make money. As long as you ensure your dishes meet potential customers' needs, you will profit from your dishes.
What Foods Are Popular in The US?
Here are the ten most popular foods in America:
Potato Chips
Donuts/Doughnuts
Ice Cream
Chicken Tenders
Soft Drinks/Soda
Pizza
Oreo Cookies
French Fries
Hot Dogs
Hamburgers
In The Nutshell
Generally, starting a food business is not as complicated as many other business types. But there are still mandatory steps you need to follow for your new business to operate legally and smoothly.
Hopefully, our guide will help you make your dreams come true soon.
Thanks for your time!