If you want to start your own online business, starting an Amazon FBA business is one of the most dominant options out of all the options you have.
The profit potential is enormous. You can quickly scale and grow it once you're established. Over time, you can make money while you're sleeping.
But if you are inexperienced, you may be confused about how to start an Amazon business. Today, we will provide a comprehensive guide to help you quickly get into business with this e-commerce giant.
How to Start an Amazon Business? 6 Easy Steps to Get the Job Done
Step 1. Select a Structure for Your Business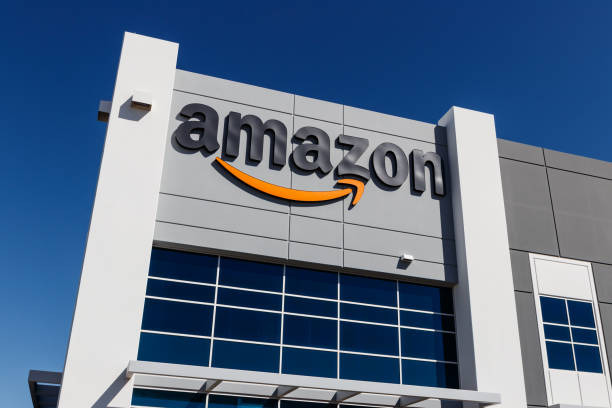 Before you start an Amazon business, you'll need to choose one of the following business structures:
LLC: It is the most popular option as it will protect your assets if your business gets caught in legal trouble.
Sole proprietorship: If you are the sole proprietor of the business, you may want to opt for the sole proprietorship. It will be a suitable pick if there is no distinction between the owner and the business.
S Corporation: If your business has multiple owners, S Corporation might be the way to go. This special corporate structure can offer specific tax advantages.
C Corporation: AC Corporation is the default structure for many businesses. It may be the right choice for your business if it does not qualify as an S Corporation.
You can consult an expert to decide which structure is right for your business. After that, you can continue to complete other requests, including:
Get an EIN (or Employer Identification Number).
Open a business bank account to separate your business assets from your personal finance.
Get the proper business licenses and selling permits.
You should contact an industry expert if you have questions or queries about this process.
Step 2: Make An Seller Account On Amazon
You will need to start by signing up for an Amazon seller account. The process is straightforward, and you can expect to complete it in minutes.
Choose a Proper Plan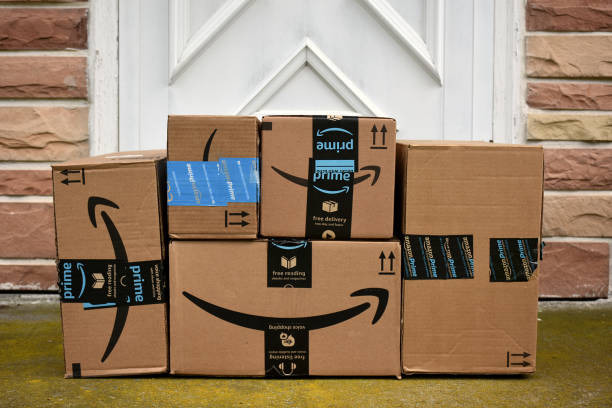 Amazon gives you two plans, including Personal and Professional plans. We recommend choosing the Professional plan because you will benefit more.
For example, the Personal plan charges per sale while the professional plan charges a flat annual fee, no matter how much you sell. It is beneficial for those who are serious about doing business on Amazon.
The Professional plan is now available at a price tag of $39.99 per year.
Register The Account
The registration process is as easy as pie. All you need to do is enter all the information the platform requires, such as your bank account number, routing number, identification, and credit card information.
Step 3: Pick Your First Product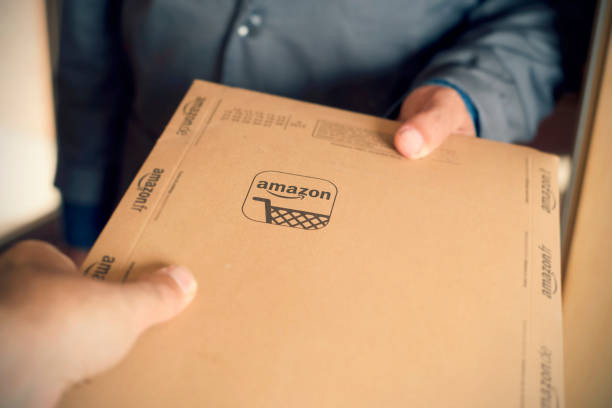 As soon as you sign up for an account, you'll need to choose your first product to start your business. Countless products are available, but few are potentially profitable and worth the risk.
So, you need to think carefully about your first product because it can break or boost the growth of your business.
Get Jungle Scout Tool
Anyone selling on Amazon will need the Jungle Scout tool that prevents you from choosing your first product blindly. It will give you all the data you need to decide what to sell.
This tool offers three plans, including:
Basic: $29/month
Suite: $49/month
Professional: $84.month
Looking For the First Product
Now you can utilize Jungle Scout's catalog of nearly 500 million products on Amazon. You will find the Product Database feature on the navigation menu.
You can select your preferred product category, then filter the results by essential aspects, such as sales rating, price range, net price, rating, revenue, etc.
This tool also allows you to search for products by maximum or minimum sales.
For example, if you expect your income to be between $5,000 and $10,000, this tool will help you show products that have the potential to help you achieve that level of revenue.
Pick the Product
The vast Amazon marketplace is already saturated with tons of merchants. It is essential to create an excellent opportunity to penetrate such a crowded market.
We recommend staying away from products Amazon sells, as it is sure to beat you. The good news is that the Jungle Scout tool can show you what products Amazon sells through the Seller Type filter.
As a beginner, you also shouldn't just choose seasonal products as they will limit your profitable months and reduce the consistency of your monthly sales.
Step 4: Source Your Product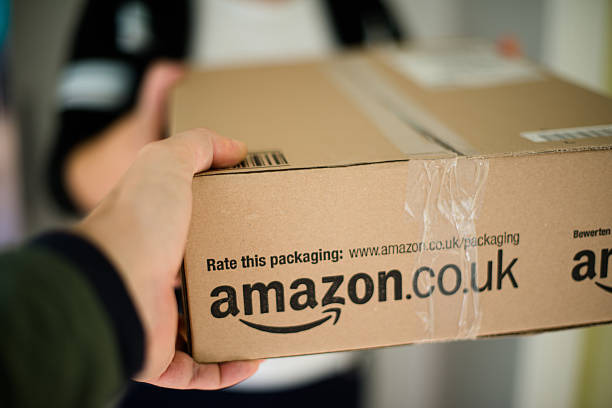 Once you've identified the product you want to sell, you'll need to find a reliable source.
Search Suppliers using Jungle Scout Tool
You should start with a local supplier to deliver goods to customers faster. This route will also be cheaper than working with foreign suppliers.
The Jungle Scout tool also allows you to find the right provider for you. The tool contains a database of global suppliers with confirmed shipments and customer volumes.
Gain Product Samples
You should ask for samples before dealing with any supplier. Ideally, you get high-quality product samples at an affordable price.
Step 5: List Your Products
List Your Products
Visit "Seller Central," choose "Inventory," then "Add an Item." Amazon delivers an option to list products in bulk, but we recommend doing that.
This way, you will have insight and a detailed understanding of the products you sell, which is very important for a startup business.
You will have to enter three pieces of information, including the item's quantity, price, and condition. After that, you upload high-quality photos of your product.
If you do not get good pictures from your supplier, you can take pictures of the models you ordered from various lights and angles.
Price Your Products
Pricing your products is quite complicated. You will need to consider all your expenses. Remember to include Amazon referral fees, FBA fees, storage fees, and other costs incurred.
We recommend setting a profit margin between 20% and 30% for your business.
Using the Jungle Scout tool to check out the average selling price of a product on Amazon is okay.
After that, you can use that number to determine the maximum price of your product.
Last but not least, consider the minimum price of your products. It should be the amount you need to break even after paying for all your expenses.
Step 6: Let's Selling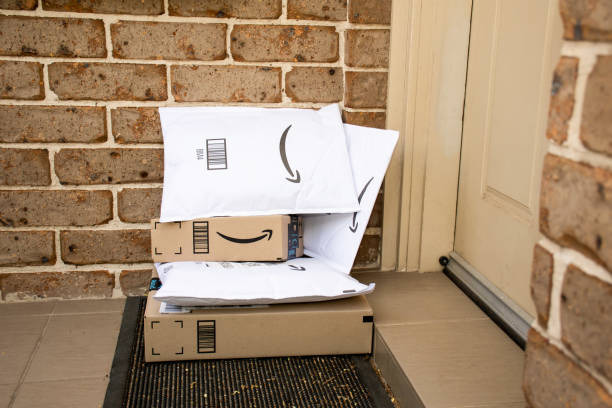 Now, your business is ready to go. However, you still need to complete some procedures to increase your business's chances of success.
Consider Branding
Many suppliers produce white-label products. Thanks to that, you may have the product branded with your label or logo. It is a great chance to set your business apart from your opponents.
Besides, you should consider branding the packaging with your logo. Many providers offer this flexibility at no extra cost (or very little).
Market Your New Business
The best way to market your business is to go with Amazon ads, which provide a good conversion rate.
It is okay if you don't have much money to spend on advertising. You can start small and gradually expand your ad campaigns over time when your revenue streams grow.
Some other advertising opportunities that you also need to consider are Pay Per Click and advertising on social platforms.
Collect Product Reviews
Customer reviews are a great way to build and strengthen your credibility and reputation in this crowded market.
You can incentivize your customers to rate products by offering them incentives, such as a discount on their next purchase.
It is okay to leverage social media platforms like Facebook, Instagram, and Twitter to ask customers for product reviews.
Pros and Cons of Starting an Amazon Business
Pros
Flexibility
Scalable.
Rewarding work.
Control your destiny.
Simple business model.
Little startup costs required
Make money while you sleep.
You can work from anywhere!
Ability to begin your business from home.
Ecommerce retail is growing fast.
You get to do something you genuinely love.
You can promote and sell your product on Amazon.
Higher likelihood of getting referrals.
Cons
Learning Curve
No safety net
Minimal physical activity
Build trust with your customer
Work can be repetitive
You may need to charge sales tax
High overhead expenses
Finding the right supplier
FAQs
What are Amazon FBA businesses?
It is a setup where you, as a seller, choose what goods you prefer to sell, find a supplier, order the products, package, and deliver.
How Much Does It Cost to Begin an Amazon Business?
You will not incur any costs to start a business on Amazon.
However, you will have to choose between the service plan Amazon offers before you can start selling on this e-commerce site.
It is essential to account for this fee as it can affect your bottom line.
What Do I Need to Begin an Amazon Business?
You'll need to sign up for a merchant account, business bank account, and credit card on file to pay Amazon fees. Besides, you have products to sell.
Are Amazon Businesses Profitable?
Running a business on Amazon can be remarkably lucrative, as long as you put in the effort to drive the right traffic to your store and the customers interested in your products.
Is Starting an Amazon Business Worth It?
Here are some excellent reasons to start an Amazon business:
High-Profit Potential
Among the online business opportunities available, doing business on Amazon has the highest potential.
Your business can grow to incredible levels with the right and proper strategy.
Access to a Ton of Customers
Amazon is a giant when it comes to e-commerce. It is a reliable place to buy everything. So you will be able to expose a pool of potential customers.
Limited Marketing Needed
Amazon offers a wealth of traffic that you can use to attract customers to your product listings.
It Could Be Automated
There is various software that can help you automate your process. Amazon Businesses have a high potential for automation because of their popularity.
As we can see, there are various benefits to starting an Amazon business. Business on Amazon is not for everyone, but if your purpose is to do an online business, it is one of the best ways to profit.
Do I Need a Business License to Start an Amazon Business?
A business license to sell on Amazon.com via FBM or FBA is not required.
All you need to do is sign up for an Amazon seller account and provide the requested information, including:
Business Name: It can be your chosen brand name or your full name.
Your phone number: Amazon will likely want to talk to you as part of the sign-up process.
Credit card with a valid billing address.
Tax information.
Do I Have To Pay Taxes if I Sell on Amazon?
You'll have to pay sales tax if you sell products on Amazon, even if you do not live in the United States.
Unfortunately, calculating sales tax can be complicated because there isn't a single federal rate in the United States.
Can Amazon FBA Make Me Rich?
Amazon FBA can make you extremely wealthy. But like anything in your life, it is not guaranteed. It will take a long time to see results.
Wrapping It Up
Starting an Amazon business may seem complicated at first glance. However, when you break it down, it is not as complex as it looks.
If you follow the proper steps and put effort and time, you can begin a successful business on Amazon. Thank you for reading!