Most people want great photos of everyday memories or important days like weddings, graduation, or Christmas. So the potential of starting a photography business is enormous.
If you have a basic understanding of photography and intend to expand your skills, it could be the perfect way to develop your creative skills and allow you to earn a high income.
Let's read our post for a detailed guide on "How to start a photography business" if you want to follow this path seriously.
How to Start a Photography Business? 8 Steps for All Photographers
Step 1: Set up a Plan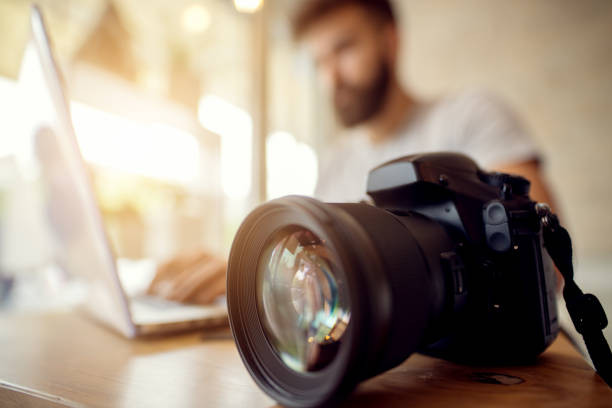 Whatever business you start, you will need to create a business plan. A business plan is essential as it allows you to outline your services, better understand your target market and potential customers, and set your prices appropriately.
Thinking through these details in advance will help you get started and scale your business to the heights you expect.
Your business plan should include the following elements:
What are the services you provide?
How will you be different from your competitors?
Financial forecasts.
Marketing strategy.
Your pricing structure.
Step 2: Register Your New Business
This step refers to registering your business and allowing it to operate legally.
It includes choosing the correct legal entity for your business and choosing a name for your business.
Choose an Entity for Your Business
Many business owners register as a limited liability company or a sole proprietorship. Each structure comes with certain benefits.
The most substantial benefit of the sole proprietorship is that it is free to form. However, this entity will not protect you against personal liability.
Many photography businesses form an LLC as it offers additional benefits, such as reduced liability and selecting to be taxed as a corporation or sole proprietorship.
Furthermore, having an "LLC" in your new photography business will boost your professional appearance.
The entity you choose will significantly impact your business, from liability to taxes and more. Hence, we recommend consulting with a tax professional or business attorney if you are uncertain of the proper choice.
Pick a Name for Your Business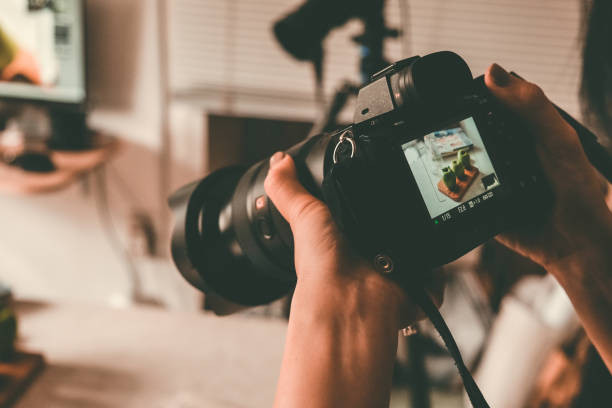 You should invest effort and time in naming your business because it is so important. It will be the first point of contact for your brand and potential customers. So your business name should make a good first impression.
Here are some tips for naming your new business:
Be creative
Be unique and original
Ensure it is easy to remember
Keep your business catchy and simple
Step 3: Gain Business Insurance Permits and Licenses
Now, your photography business is legally available. You will need the next step of getting the proper business permits, license, and insurance.
Securing the proper business permit and license is key to starting your business legally. You will need to check with the state licensing board or local town hall to ensure you comply with the necessary regulations.
Step 4: Get Bank Account, Credit Card, and EIN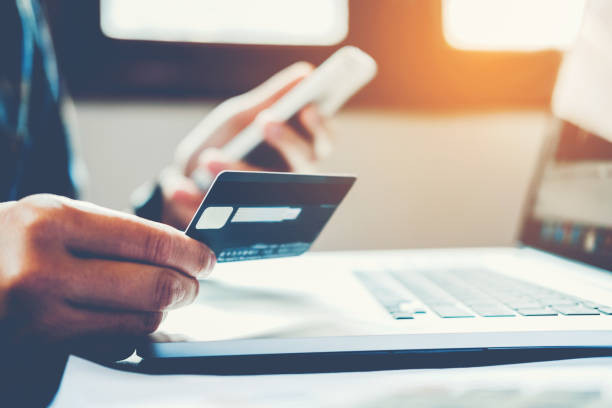 Many people think getting insurance is unnecessary with a photography business, but you should always consider it. It will protect you from liability disputes if you encounter a disgruntled customer.
Get an EIN
Your EIN acts like an individual's social security number, which is included when filing your business taxes with the IRS. Your EIN is also necessary to open a bank account for your business and apply for a business loan.
Even if you are a one-member photography business, you should apply for an EIN.
Open a Bank Account For Your Business
Separating business and personal finances is always wise for any business owner.
That way, you can protect your personal finances from any liability. In addition, it will also make bookkeeping easier during tax season.
Opening a business checking account is a popular way to separate your business and personal finances. Remember to use these bank account funds only for your business-related transactions.
Consider a Credit Card
Getting a business-specific credit card can also separate your personal and business expenses.
Regularly using a business credit card will allow you to boost the financial health of your business and help you secure a solid business loan in the future.
Step 5: Invest or Upgrade Your Gear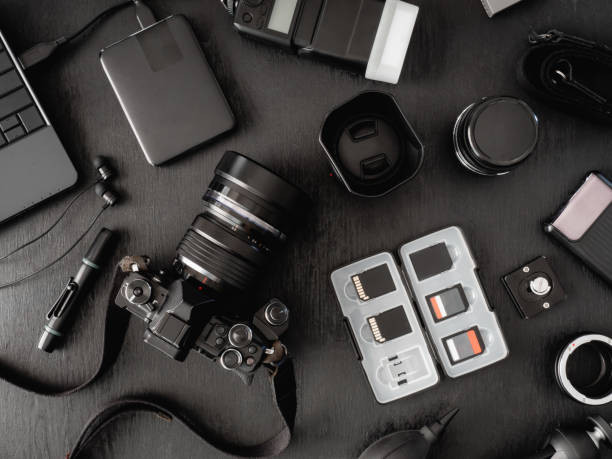 Professional photographers often go with top-quality cameras. Yet, you do not need to invest in expensive, brand-new equipment when starting your business.
Once you increase your income and gain more experience, it's time to upgrade your photography gear.
Consider Startup Costs
Investing in the necessary gear is essential if you are serious about starting a photography business. The fact is that photographic equipment is often costly. Therefore, consider what suits your budget.
The following are our recommended photographic equipment and their approximate prices.
Camera: From $1,000 to $2,000.
External drives: Approx $100.
Camera lens: About $1,000.
Backdrops and lighting: About $500.
Laptop for editing: About $2,000.
Website hosting: Roughly $50.
Memory cards: Around $50.
Camera bag: About $150.
Tripod: Roughly $100.
Accounting software: From $10 to $30 each month for a basic package.
As a photography enthusiast, chances are high that you already have many items on this list, like laptops and cameras. If so, they can significantly reduce the startup costs of your business.
Build a Relationship With the Supplier
Whether you need a camera, camera lens, or memory card, you must find a reliable supplier.
Amazon is usually a reliable supplier for anyone, which allows you to get everything you need for an affordable price. However, choosing the cheapest options is not always good.
We recommend close relationships with a local store to service your purchase.
In the long run, becoming a loyal customer will benefit you greatly. You can buy equipment at a discount, and the store will refer customers to your business.
Step 6: Pricing your services
Pricing a service is one of the hardest things to do when starting a business. Your service price should include time, labor, and a fee for utilizing your resources.
Choose a niche
The niche you choose will directly affect the price of your services. For example, as a professional wedding photographer, you can charge up to $2,000 for services. Also, a sewing family photographer charges $400 per photo session.
Check the Competition
You can research the prices of other photographers' services in your area and start pretty low on the pricing scale.
Over time, you can raise the price a bit. Of course, your experience and quality of service also need to increase.
Figure out how long each job takes
The factor that should be considered when pricing your services is how much time you spend on each photo session.
Also, think about your time outside the photo session, including photo processing and editing, which can take a lot of time and effort.
Step 7: Market the Business
Referrals
Your service will benefit significantly from word-of-mouth marketing.
Therefore, we recommend spending more time making our customers happy. As a result, you will receive positive referrals.
Don't Ignore Social Media.
Social media is more than just a fun platform to connect with family and friends. They are also powerful business tools that help you connect with customers.
Instagram and Facebook are great ways to build your portfolio. They are the perfect place to showcase your services.
If you are a yearbook photographer, join local Facebook groups for students. Maybe they're looking for a reliable photographer for their yearbook photos.
Step 8: Sell Your Photos Online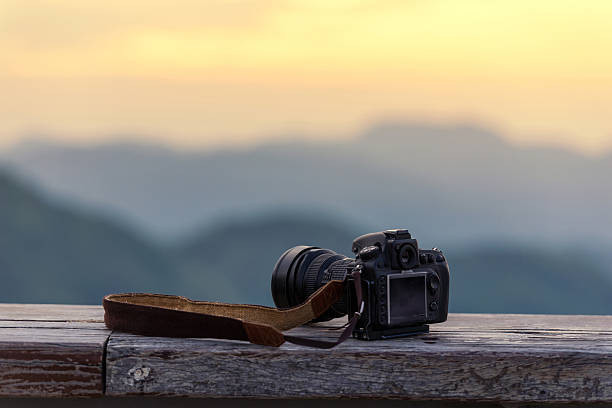 Your income does not only come from photography contracts with customers. You can expand it by selling your quality photos online.
Many photo sites pay you to add your photos to their database. They will then resell them to businesses that need quality photos to enhance their branding.
If you want to make money selling your photos for stock images, visit the following websites:
iStockPhoto
Adobe Stock
Getty Images
Alamy
BigStockPhoto
123RF
Shutterstock
DepositPhotos
Unsplash
EyeEM
Twenty20
The following are resources that involve selling your photos for Instagram:
500px
Clashot
Foap
Candidly Images
Instaprints
Snapwi.re
Lobster.media
Twenty20
The Pros And Cons to Start a Photography Business
Pros
Make money from your passion.
Find meaning in your work.
Meet new people.
Flexibility.
Travel opportunities.
Help capture peoples' special moments on film.
Cons
Expensive equipment costs.
Fickle customers.
Unsociable working hours.
Inconsistent income.
It may take time to build up a solid clientele list.
You could spoil your passion.
Clients and models set their ridiculous expectations.
Many models and clients waste the photographer's time.
Some clients may have doubts about paying the booking fee.
Ideas may be stolen.
Some Mistakes When Starting Their Photography Business
Fail to Set and Anchor Your Service's Prices
As a beginner, if you think you need to offer cheap service to compete, that is a big mistake! If you price your service too low, you will make your customers doubt the quality of your service.
We recommend offering plans at different prices, usually three packages, and anchor yourself against the top package.
Even if your most premium plan has a high price tag, and your customers tend to go with the more affordable plan, they will see you as a high-end photographer rather than a cheap one.
Not Embracing Content Marketing
Excellent content marketing means creating engaging content and getting it in the hands of users.
Suppose a person wants to find a photographer who has shot at a location they have booked for an event. In that case, they will usually type the "location + photographer" formula into Google's search engine and see the results appear.
That's where content marketing comes into play!
Use the "Free Shoot" Incorrectly
Some photographers will advise you never to spin for free. That is ignorant, showing that they are an amateur in the business. Thinking big is necessary if you want to master this potential business.
The only reason for the free photo sessions is to allow you to gain more experience, which is especially important for beginners.
When considering a free shoot, you need to be clear about why you're doing it for free and what you will charge.
FAQs
How Can I Start a Photography Business With No Money?
Here are some ways to start a photography business with no money:
Do not buy equipment and tools. Instead, rent them.
Learn the basics of photography from videos available online and free courses.
Brush up on your skills by practicing with family and friends.
Finally, invest some time into building your business web instead of outsourcing it to others.
What Are Photography Business Ideas?
Here is a list of common photography business ideas:
Wedding photography business
Portrait photography business
Real estate photography business
Travel photography business
Event photography business
Food photography business
Fashion photography business
Sports photography business
Product photography business
What Do I Need to Start a New Photography Business?
Photography Equipment
Professional Camera
Backup camera
Lenses
Tripod
Camera bag
Lighting
Backdrops
Props
Reliable car or van
Computer
Laptop
Studio space
Editing software
External hard drive
Photo printer
Smartphone with a high-quality camera
Mobile photography apps
Marketing Tools
Website and online portfolio
Business cards
Social media channels
Operational Tools
Payment system
Business License
Insurance
Accounting software
Client contracts
PPA membership
Wrapping It Up
Starting a photography business can require high startup costs. But if you have a vision and find a unique niche, you will make many times the money you spent.
Being a photography business owner is very exciting as you constantly capture the most beautiful events in someone's life. If you are a nature photographer, you will also capture some of the most beautiful moments in the world.
Thanks for your time!