When it comes to the lawn care area, it is possible for you to rise from a one-mower operation to a million-dollar business.
However, you will need to start learning how to start a lawn care business and operate it so that you can begin mowing lawns and gaining a profit.
This post will discuss how to get a lawn care business set up, growing, and running.
Besides getting some lawn mowers and preparing time to start your service, it is essential to have the proper preparation to help your business grow sustainably.
This guide provides essential steps for starting a successful lawn care business.
1. Decide Your Lawn Care Service
Every household needs a lawn cut. The right equipment and know-how will be helpful when starting a full-service gardening business.
So, you should consider the following services:
Provide insecticide, fertilizer, and other lawn care stuff to your clients.
Provide services like mulching, weeding, and other work related to gardening.
Planting native lawns.
Lawn installation.
Offer planting pollinators and native species alongside and in grass lawns.
Provide seasonal services (raking leaves during the fall and snow removal within the winter).
Building your knowledge while offering specialized services is wise if your area needs eco-friendly and green practices. That way, you can attract more customers and stay ahead of other lawn care providers in your area.
It is feasible to charge more for its service and expertise. Plus, a little basic horticulture knowledge will make it easy and quick to find new revenue streams.
Remember that the services your business offers will significantly affect startup costs. For example, if your business only provides lawn mowing services, you should use a lawnmower and a car for transport.
However, if your business offers other multi-services, you will likely need to prepare specialized tools, including hoes, wheelbarrows, and more.
2. Set up a Legal Business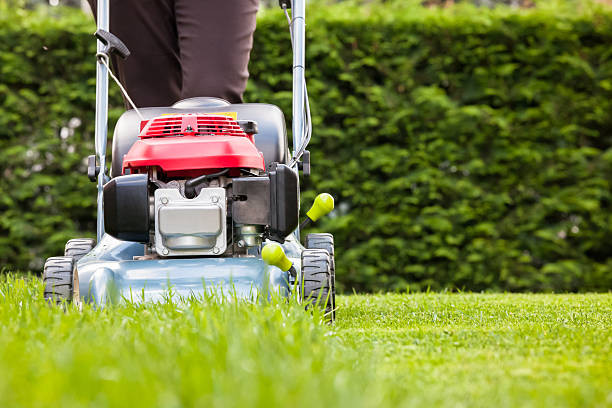 Once you have all the necessary equipment, it's time to set up your lawn care business. Even if lawn care is a seasonal job and not a full-time one, organizing your business will help it succeed in the coming years.
Here are the steps you need to follow to begin a lawn care business legally:
Check Out Any Business Licensing Requirement
You need to have a license to offer mowing services. So, it is essential to double-check any licensing requirements in your region.
Set Up Your Business and Make Sure It's Legit
If having a federal tax ID is necessary to pay your employees, one of the things you need to do is make a business entity for your business, like S corp, LLC, or partnership.
When talking about the independent contractor, you can skip this step, referring legally. Yet, you should separate the business assets from the personal assets as it will provide you legal protection if something goes wrong.
3. Buy Equipment for Lawn Care Business
Although opening a lawn care business will not require preparing an office space like other types of business.
Yet, it will require you to pay for some of the costs associated with the startup, such as buying lawn care devices related to the services you will provide.
The following is the equipment that a lawn care business must prepare.
Edger
Mower
Leaf blower
String trimmer
Mowing goggles
Gardening gloves
Safety ear muffs
Lawn bags
Gas cans
In addition, we recommend preparing a trailer or truck to transport lawn care equipment from and to your businesses and clients' homes.
4. Provide Protection for Your Business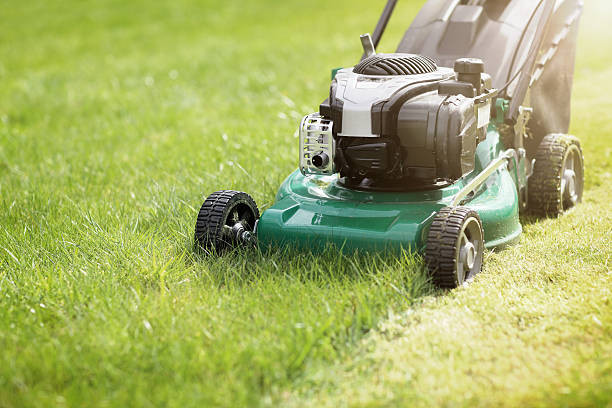 One of the things to prepare for when starting your lawn care business is to ensure it gets legal protection.
It would not be enough to have only a legal entity. For example, although an LLC could give you protection from some liability, it is called one limited liability company for some reasons.
In addition, if you do not separate your personal and business finances closely, your personal finances may be liable if there is a claim against your business.
Now, you may wonder, "Is there any risk in providing lawn care?"
Let's say your customers ask your business to install the new lawn before treating it with pesticides. Then your staff sprayed as requested, causing the customer's child to have an itchy rash.
In this case, your customer can sue your business for bodily harm and claim medical expenses and compensation for pesticide exposure.
Bodily harm is not the only issue you may be responsible for. For example, if you become distracted while operating the lawn mower and damage part of your customer's property, you will also be responsible for the repair or replacement.
General liability insurance is necessary for every lawn care business owner as it can protect them if a third party or client claims to be compensated for medical costs, property damage, or bodily injury related to their lawn care service.
Remember that this insurance will not cover your employees' medical costs and injuries. In this case, you will need a workers' compensation policy instead.
Equipment insurance is also worth considering as it will cover your equipment. Lawn care devices, especially the high-end mower, may become expensive.
If an accident makes it broken and damaged, this insurance will cover you for a repair or a replacement.
5. Price the Services Provided by Your Business
Pricing services is not an easy, even daunting, task for some business owners. The good news is that we have a few suggestions for you.
So look at the tips for pricing the services provided by your lawn care business.
Understand Your Market
We recommend researching what competitors in your same area are charging and how much they charge for the same services your business will provide.
You should then maintain the charge within a similar range, ensuring the difference is negligible. Charging too high will turn your customers toward your competitors while charging too low can make them not trust you.
Identify the Target Customers
You need to determine if you are targeting residential or commercial clients. Both options come with different expectations when talking about pricing. But commercial clients are generally comfortable paying more.
Do You Want Charge Flat Rate or per Hour?
It also requires market research. Many people prefer a flat rate as it will let them prepare for a final bill easily and quickly.
About Ongoing Expenses
You will need to consider costs like business insurance, health insurance, taxes, marketing materials, gas, cell phone, equipment and vehicle maintenance, software, and employees.
Add in Profit
Pricing is not geared towards breaking even. Instead, it should be about profitability. As a result, you need to help your business become profitable by tacking on a healthy percentage.
By having a profitable business, your business will have a better position to proactively deal with any unexpected costs and grow the business more and more prosperous over time.
Bonus Tips
If a client asks you for multiple services, we recommend itemizing your quote with the cost for each service. Thanks to that, your client can consider and select different services without denying everything.
6. Build the Client Base Using Savvy Marketing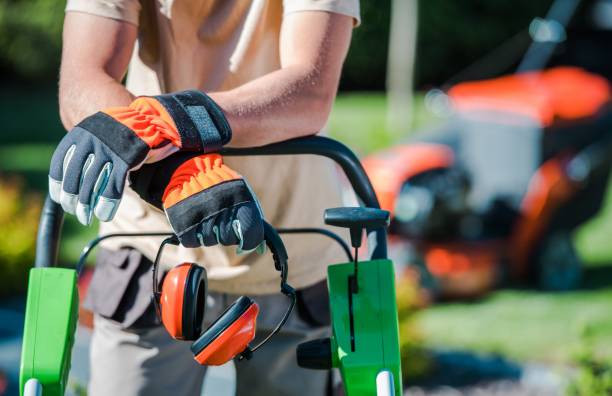 Just as regular watering is necessary for your lawn to grow and stay healthy, you need to market your business for it to thrive. You can consider the following marketing tips to attract new customers.
Make a Standout Logo
A good logo can make a business look professional. Also, it is a crucial promotion tool. Adding the logo to your quotes, invoices, marketing materials, and email signature is okay.
Also, it's a good idea to print your logo on the hats or t-shirts your employees, and you wear. Some people print a decal for their trailer or truck.
It is alright to use a free design tool to create a logo. The recommended choice is Canva. Alternatively, you can hire a designer via Upwork or Fiverr.
Research Your Competitors
You should research to see which marketing channels your potential competitors are using. Then, you can learn or copy the things where they are good and avoid the aspects where they do poorly.
Ask For Customer Reviews
Customer reviews are one of the great tools when it comes to marketing. So you should ask happy customers to leave a review on Yelp and Google.
Take Advantage of "Word of Mouth"
Many successful lawn care businesses start with a single customer.
You can consider offering discounted services to friends, neighbors, and family as you just start.
For example, it is okay to run a promotion like "If you refer a person, you will get a one-time discount."
Print Business Cards and Flyers
Printed materials, such as business cards and flyers, are an excellent way to promote a new business throughout the town or city. Sharing your business cards with clients and posting flyers in local businesses is possible.
Focus on Social Media
You can make your new business more accessible to a wide range of people through a presence on social networks like Facebook, Instagram, and Twitter.
Build a Web for Your Business
When it comes to website building, you can take advantage of many tools, like Squarespace and Wix, to make a professional-looking web.
It is best to keep your website simple to describe services available, post contact information, and share positive customer reviews.
7. Consider Hiring Lawn Care Employees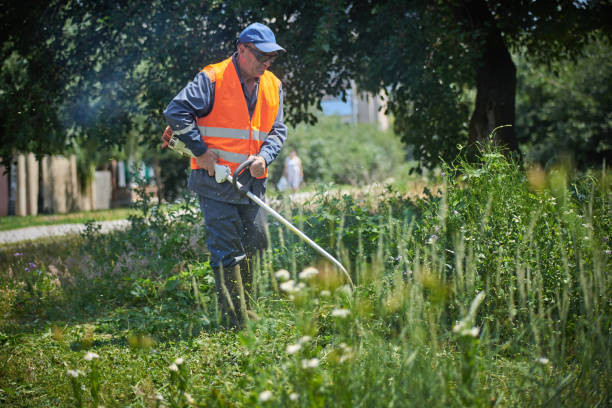 Lastly, you'll need to consider hiring lawn care employees to help you handle more and bigger jobs. Having a team will allow you more time for sales, scheduling, marketing, and everything related to running your business.
Here is how to find and hire lawn care employees for your new business:
Determine whether you want to hire subcontractors or employees.
Write the lawn care job description that describes your employee's responsibilities.
Make a job posting before sharing it on various job search webs.
Prepare a few questions to ask candidates before hiring them.
Check out references. Then ask for police background checks.
Prepare to train new employees once you have hired them.
FAQs
What Are the Licenses I Need to Start My Lawn Care Business?
The good news is that you won't need a permit to lay the foundation of your lawn care business in most municipalities. Yet, you'll most likely need a business license. It is a simple process in most cities and usually costs from $25 to $50.
Also, you may later want to offer herbicide applications like RoundUp to spray weeds. In most states, you will need to apply for an additional license.
How Many Hours Should I Do in Each Week?
When you're just starting, doing a minimum of 70 hours per week is best.
The reason is that you have to hustle to get new customers and simultaneously serve your existing customers.
As you grow your customer base, you can reduce it to 50 hours a week. Then, when you hire employees, you can separate yourself from the business and cut your time slowly.
How Do I Keep My Employees Reliable?
You should pay your employees well, treat them respectfully, and have their best interests at heart.
The Bottom Line
Now, you have the information about how to start a lawn care business.
So what are you waiting for? Get out there and help people make their lawns shine and get the money they deserve. Thank you for reading!