There is no denying that logistics and transport is a valuable industry loved by many people today. Modern transportation businesses play an essential role in most industries, moving and storage services, and large-scale freight operations.
If you want to build a career in the field, you have various options. We'll discuss how to start a transportation business.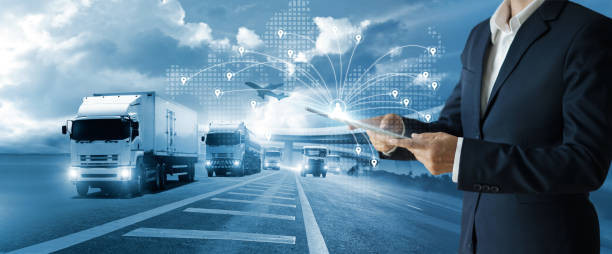 No matter what size you plan to set up your business, you must create a plan and take specific considerations first.
Here are eight essential steps involved in starting a transportation business that any prospective business owner should consider.
1. Pick the kind of business
As we all know, various types of transportation businesses are available for you to choose from. You might start by considering what vehicles you already own or what the market you are aiming for is currently lacking.
Here are some options for you to start your transportation businesses:
Taxi company.
Limousine rentals.
Bike rentals.
Car rentals.
Trucking.
Medical transportation.
Moving van rental
Moving company.
Senior transportation.
And more.
The above are the most popular and essential options. Also, emerging markets, like school bus companies or scooter rentals, are worthy of consideration.
If you're unsure which option is correct, it's okay to research to determine what type of transport is most prevalent in the area.
You can do this research by doing in-depth market surveys, checking with locals, or checking out the competition in the area. It will be helpful for your planning.
2. Pick an Entity and Name for Your Business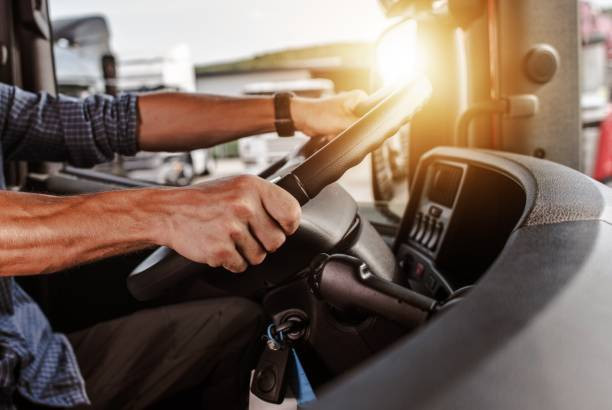 Remember that the entity is critical because it will directly influence the business name. Hence, you will need to pick the entity for your business first.
You can consider a limited liability company as it may be good. The reason is that it can shield partners from personal liability.
Following are the options available for a business entity:
The Limited Liability Company (LLC)
It refers to a business entity where the owner is not liable for its obligations or debts. It is a bit more flexible than the other two options.
The Sole Proprietorship
It refers to an unincorporated business that a married couple or one person owns. This kind of business is one of the most popular in the US.
However, the owners are personally liable for lawsuits and debts. Therefore, we believe this option is not ideal for transportation businesses.
So if you decide to build your business as a sole proprietorship, your business would have your name as its name.
Limited Liability Partnership
This option will protect partners involved from debts, obligations, and personal liability for the business. It also shields them from the actions of other members of your business.
What sets it apart from a general partnership is that the partners' responsibility to manage the business is the same, the obligations and liabilities are also equal.
3. Draft a Plan for Your Business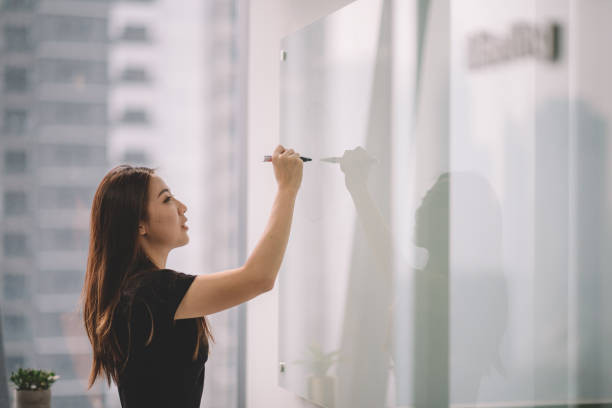 This step will require you to do the most research and some heavy-duty work.
However, it will give you an evident vision of your new business. Writing a business plan involves a multitude of factors.
Once you have done this, you'll find it well worth it. You will find that various puzzle pieces related to starting your new transportation business will be present in this step.
Researching your new business will allow you to prepare well for your business to succeed. In addition, you may need to use it when borrowing money from banks or to call for investment from potential investors.
You can make your business plan. You can utilize the business plan template. The SBA offers a detailed template page, one of many resources you can use.
No matter how you choose to create a business plan, ensure it includes:
Overview of the business.
Pricing plan.
Market analysis.
Financial projections and plan.
Marketing plan.
Planning for your business will allow you to lower unforeseen expenses and help manage your budget.
Also, thorough market analysis, you would know the demand for your transport business at the beginning. It also helps you identify your competitors' pain points and gaps in the market, leading to the success of your business.
4. Register the Business and Gain an EIN
Once you have chosen a name for your new business, it is time to register it, so your business name is reserved. You can also trademark the name if needed, and the United States Patent and Trademark Office will assist you in doing this.
To register the new transportation business, you must visit the Secretary of State's office website in the area you are targeting.
This site will navigate you to a business agency or business bureau in this state, and you will find essential information about the specific paperwork here.
In some states, online registration is possible, while in others, it is not. Hence, check if the state you are targeting requires you to submit paper documents.
The documents you must submit may vary by your chosen business organization. Also, you will typically have to submit a form for the business entity, pay a fee, and publish the notice in a local paper in some instances.
Besides, you might submit paperwork with the county or town you want to operate out of.
You must use the registered business name when applying for EIN or the employer identification number. The fact is that you can expect it to be one of the most straightforward steps in starting your transportation business.
Once you get an EIN, you will benefit significantly from it, such as easier filing taxes and identity theft prevention. It also could help establish business credit.
In addition, you can apply online for an EIN, which is very easy and fast. You can also typically get an EIN from the IRS free of charge within a few mins.
After that, you can use this EIN to register to pay the state and federal taxes.
5. Gain Permits and Licenses
Beginning a transportation business will require more permits and licenses than creating something smaller, such as a coffee shop or a boutique.
Operating a transportation business means being responsible for the items or people you transport. So the regulations will be more in-depth and complicated than other things.
It is essential to check out with the specific municipality and state for state permits and licenses. Registration requirements usually depend mainly on the county in which you intend to open your business in.
For instance, if your business involves driving large vehicles, such as tractor trailers, you will have a commercial driver's license. The fact is that any drivers who will drive such cars need a commercial vehicle registration.
We recommend consulting a reputable and experienced lawyer in this field to ensure you're following all regulations and rules. It will show that you are completing the right registrations and obtaining the correct licenses.
Requirements may vary by industry and location. Hence, it is wise to consult your lawyer if unsure what to do.
6. Open Your Business Account
You will need to open a credit card and separate account for the new business as it will help track your finances more efficiently. Also, it helps build credit and lets you file taxes more efficiently.
Starting a business is not a cheap venture. It will ask you to invest in many vehicles. In addition, it can cost a lot up front, even if you decide to rent.
These high costs are mandatory, and you must spend a lot before expecting to make money.
If you intend to begin a one-vehicle business, you need to solve the problem yourself. It can be a matter of saving your budget to obtain what you want.
On the flip side, if you are going bigger, needing more capital is inevitable. Fortunately, many financing options are available for you to take advantage of.
As an owner of a new small business, it's not easy for you to find lenders, but that does not mean you shouldn't try.
Several avenues allow you to get funding, such as:
Get help from family and friends.
Use the business credit card.
Get a business loan via a bank.
Gain a business loan from an entity, such as the SBA.
Whichever way you choose, it is essential to have a return plan.
7. Build a Car Fleet‌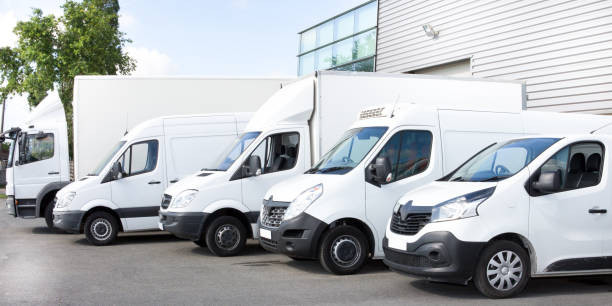 Whatever vehicle type you plan to base your business on, it is time to build a fleet. This fleet can include vans, scooters, cars, or bikes. Whatever vehicle you choose, it's essential to ensure they look professional and are in good condition.
The vehicles you use will represent your brand. They are also the first thing your partner will likely see when working with your new business. So, please do not skimp on their quality!
It is essential to buy the right vehicles. If you're transporting a specific kind of cargo, make sure the vehicle you're buying features the suitable size to carry it.
Typically, you will have two choices to buy a car fleet: Installment sales or extended rental/financial lease agreements.
8. Hiring Staff‌
Start by answering questions like, "What positions will you need as your business grows?" You should consider some essential positions: maintenance techs, marketers, drivers, and HR staff.
Make sure you hire people who have been appropriately trained and licensed. Of course, you also need to ensure you have enough budget to pay them and cover other costs like taxes and benefits.
Don't rush into hiring! It's always worth taking your time to find people suitable for your new business.
FAQs
What Does a Transporting Business Do?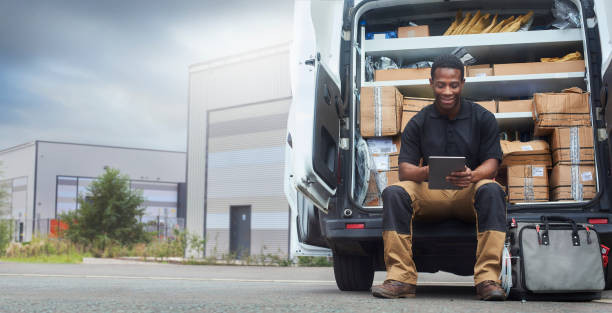 Transport businesses transport passengers or goods from one location to another. They can offer services to other companies, individual passengers, or global trade partners.
This business may specialize in several activities, including hauling consumer goods, rideshare services, or international shipping of products and supplies.
The transportation business is typically categorized by the kind of customer base they serve or the kind of routine service they offer.
What are the Types of Transport Businesses?
A transportation business will fall into one of the following three types:
Personal transport: It's a one-to-one service catered to small groups or individuals, such as taxi, ride-sharing, and limousine services.
Local transport: It will serve regional markets by transporting materials, livestock, consumer goods, etc. The opportunities should be private or commercial, depending on the materials.
Global transport: This category includes aspects of the other types internationally. International providers may deliver air-based delivery or sea shipping of cargo.
Is Transportation a Good Business?
Yes. The business trends have changed a lot in the last three decades, and the transportation industry has grown tremendously.
Conclusion
You should know how to start a transportation business. We hope this article has allowed you to envision a brighter future for your transportation business.
It will be a long way, and you must take the proper steps right from the start.
In this industry, it is possible to start small, scale up, and even go so far as to offer global services to customers worldwide.
Thank you for reading! Please share this article if it was helpful to you.