If you have a lot of experience in a specific field, you may want to explore how to start a consulting business. You may establish a consulting firm on your own or with the help of a team of specialists in your sector.
Choosing to work for yourself might be thrilling, but it's also significant. There are a few things to remember if you're considering launching a consulting firm.
By following these steps, you can ensure that you've considered the difficulties you may have while starting your own consulting. Everything you need to know about this is here!
How To Start A Consulting Business In 9 Steps? A Complete Guide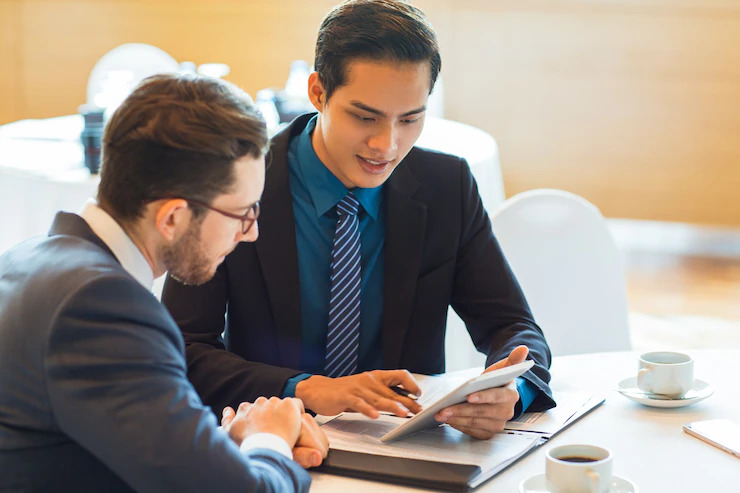 Getting your consulting firm off the ground is easier than you would think with the following nine steps.
1. Analyze Your Abilities And Strengths
It's crucial to have in-depth expertise in a particular field when beginning a consulting business to provide your customers with value.
If you are a start-up consultant, you can choose from a wide range of consulting options for your company.
For instance, you may start a business as an IT or computer consultant if you have extensive computer knowledge.
In another case, if you are an expert in accounting, you will have a chance to become an accountant adviser for enormous companies.
There are also a lot of prospects for PR experts, internet marketers, and those with an eye for business plans.
You can determine where you are helpful to companies by evaluating your strengths. To concentrate on bridging any gaps in your abilities, it's also necessary to take an unbiased look at any limitations you might have.
Relying on your field of specialization, you should notice that you might need to obtain particular certificates or licenses before working as a consultant.
For example, an accreditation from the National Society of FundRaising Executives is beneficial if you're a consultancy for fundraising.
2. Determine The Needs Of Your Market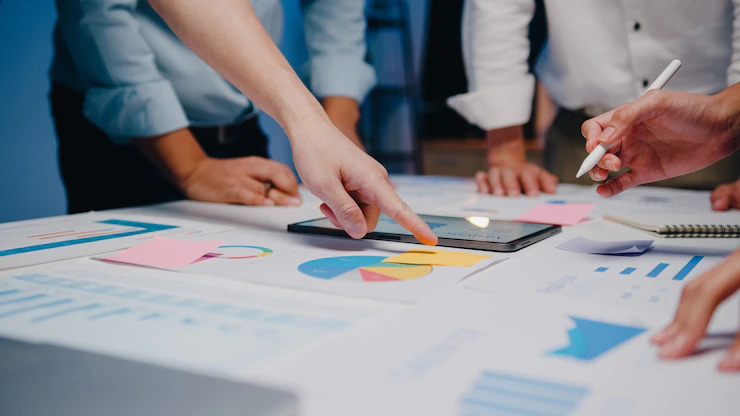 When you finish analyzing your strengths and weaknesses, you should consider the concerns and issues that companies in your chosen industry face.
Asking your target questions is the best method to learn what your clients want and need. To begin, look up blogs in your industry using a search engine.
It is essential to discover market issues by utilizing a vast network of contacts. After that, you should consider how you and your company may contribute.
Networking is a great way to keep in contact with individuals in your field.
It makes you known to prospective customers and gets introductions to people who can help your company grow and succeed.
You may use professional networking platforms like LinkedIn instead of exchanging contact information and sending a follow-up email.
No matter when or where you met someone, you never know who you may wish to get in touch with in the future.
3. Register Your Company
You'll need to register as either a sole proprietorship or an LLC with your state's Secretary of State before you can begin conducting business.
Check with your state's small business laws to discover if there are any additional legal requirements.
Keeping track of your company spending for tax purposes will be simpler if you register as an LLC. Online company registration might cost anywhere from $50 to $100, depending on where you live.
Investing in a company to register your LLC can be worth it if you're considering beginning a consulting firm as a side hustle.
Setting up a Limited Liability Company (LLC) allows you to shield your assets from any liabilities arising from your business.
In addition, you may use your name or a company name depending on how much you want to build your practice and your goal.
The sole proprietorship is the most common business structure if you operate under your name.
4. Take Advantage Of Organic Marketing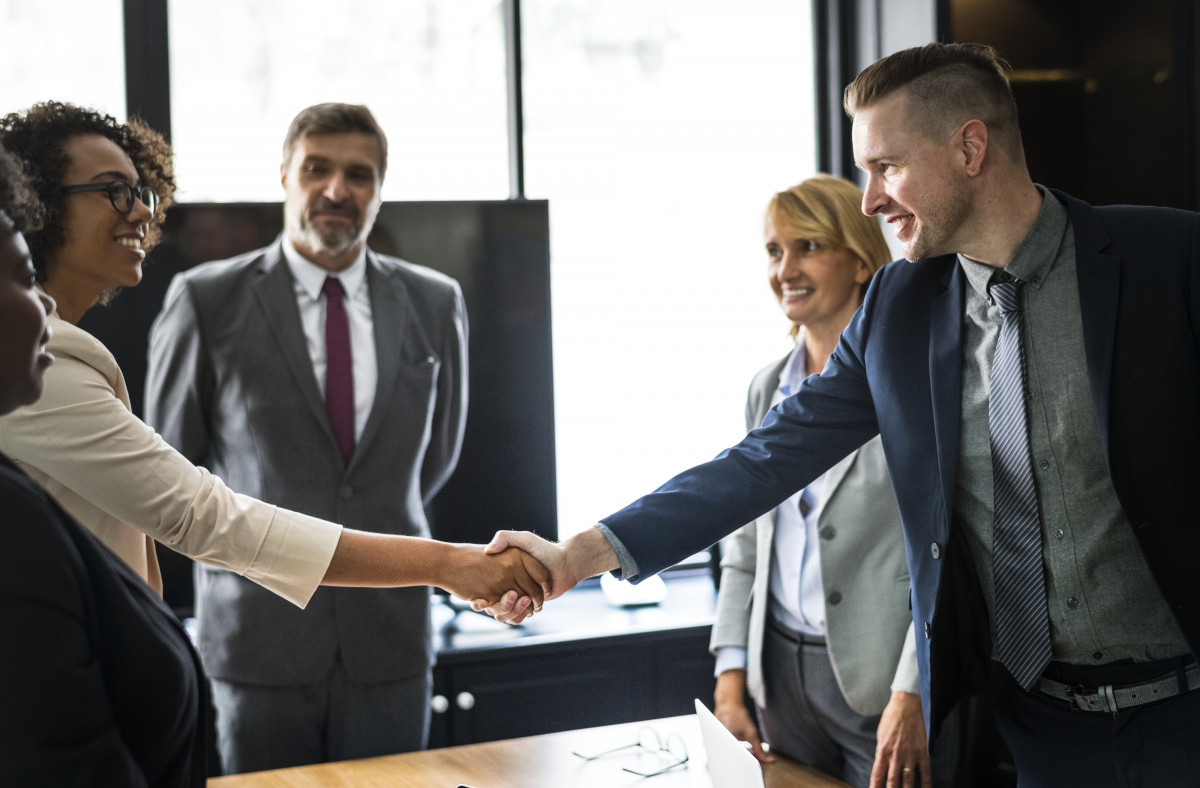 One of the critical factors in a consulting firm's success is how it is advertised.
A solid marketing plan should be your priority after obtaining the appropriate legal documents to begin providing your services.
You'll need to do this to build a customer base and advertise your firm. When it comes to promoting your items, you have a variety of options.
Promoting your business through digital media such as social networking sites, blogs, and webpages is also possible.
Start by establishing a presence on key social media sites like Facebook and Twitter and promoting your services.
However, organic marketing is always the best. Traditional marketing offers two clear benefits to business owners.
The initial advantage is that these business owners frequently know and can recommend others. If you have a close connection with someone, you will probably get along with their friends too because like tends to attract like.
The second advantage of organic marketing is cost savings. You hardly spend much on this type of marketing.
5. Invest In The Necessary Equipment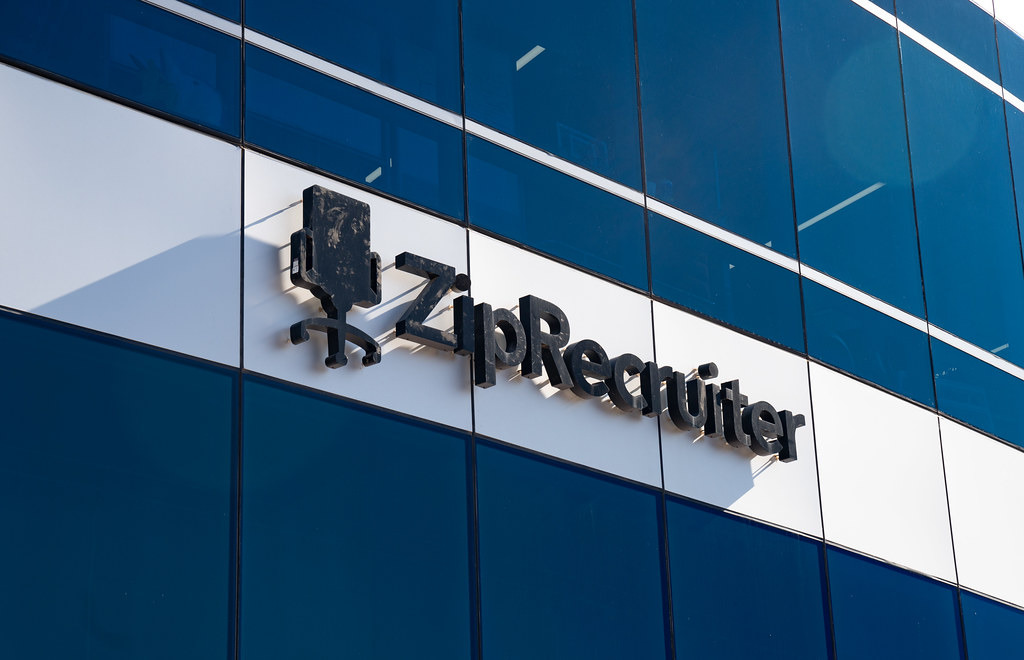 You can utilize different kinds of web-based tools for posting jobs.
MightyRecruiter has a technology that supplies to Monster, Indeed, LinkedIn, and all the employment sites you can imagine, saving you time and consolidating candidates in one location.
For entry-level employment, ZipRecruiter is a good choice. A two-level recruiter service is available on LinkedIn for proposing candidates or recommendations.
While ZipRecruiter costs $1,000 yearly, MightyRecruiter costs $300 every month. RecruiterLite from LinkedIn costs $150, while Corporate costs $700.
You may spend a total of $500 monthly on these hiring tools, which provide your access to job seekers looking for anything from data scientists to culinary employment.
To strengthen customer relationships, you may advise investing approximately $200 a year in video-conferencing software.
Beyond these tools that are specific to consultants, new consultants should also spend money on things like:
Creating a website,
Purchasing business cards,
Establishing an LLC,
Registering a credit card for business,
Employing an accountant to review the filed taxes and books.
6. Test Out Your Elevator Pitch
Although you have a strong marketing strategy, it does not make sense if you can not create and complete the sale. Starting with your elevator speech, persuade prospective customers to select your consulting firm.
Your elevator pitch should briefly explain the issue facing your potential customers, the solutions you have to provide, and how you stand out from the competitors.
Your value recommendation is what your elevator speech is. When a potential customer is interested in learning more after hearing your value proposition in its most basic form, you may discuss your advisory services in further detail.
7. Compose Client Proposals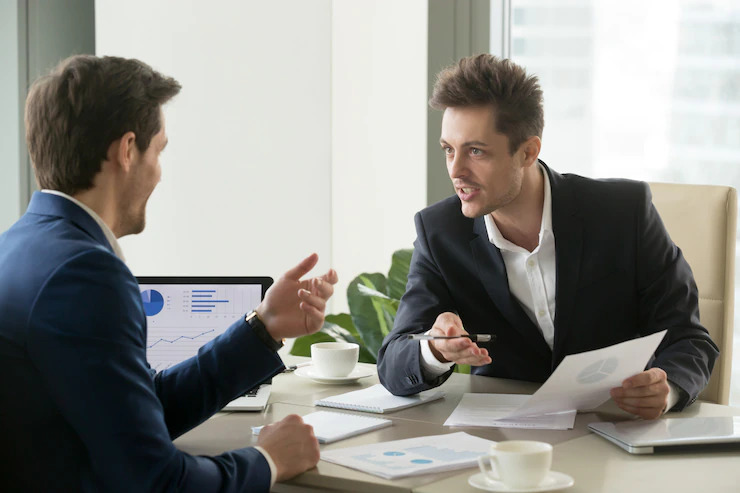 A consultant's firm may run more efficiently if it can access contract templates and proposal drafts.
It's critical to make an excellent first impression on potential customers, and having contracts or templates you can share with them does just that.
On the other hand, such proposals and templates show them the value of the services you're providing. Depending on the services you want to deliver, you may consider hiring a law firm or a solicitor to prepare specific contracts.
Many customers prefer not to have to deal with a lot of paperwork. Therefore these papers must be as concise as possible.
Making contracts in advance ensures both parties' adherence to the terms and that they will be paid when expected.
It is ordinary for preparing a client proposal to be the last step in attracting a new customer. It usually happens just before the client agrees to work with you and effectively works in closing the deal.
Therefore, preparing proposals is crucial to generating revenue for your company. Your opportunity to show the customer how well you can help them and solve their issue is through client proposals.
So, it is crucial to be transparent about the project's specifics, the reasons you are offering your consultancy services, and the timeline for completion.
It will help if you're very explicit about every project's specifics, such as budget, deliverables, and how you will evaluate success. To close the client, be honest and convincing.
8. Decide On A Price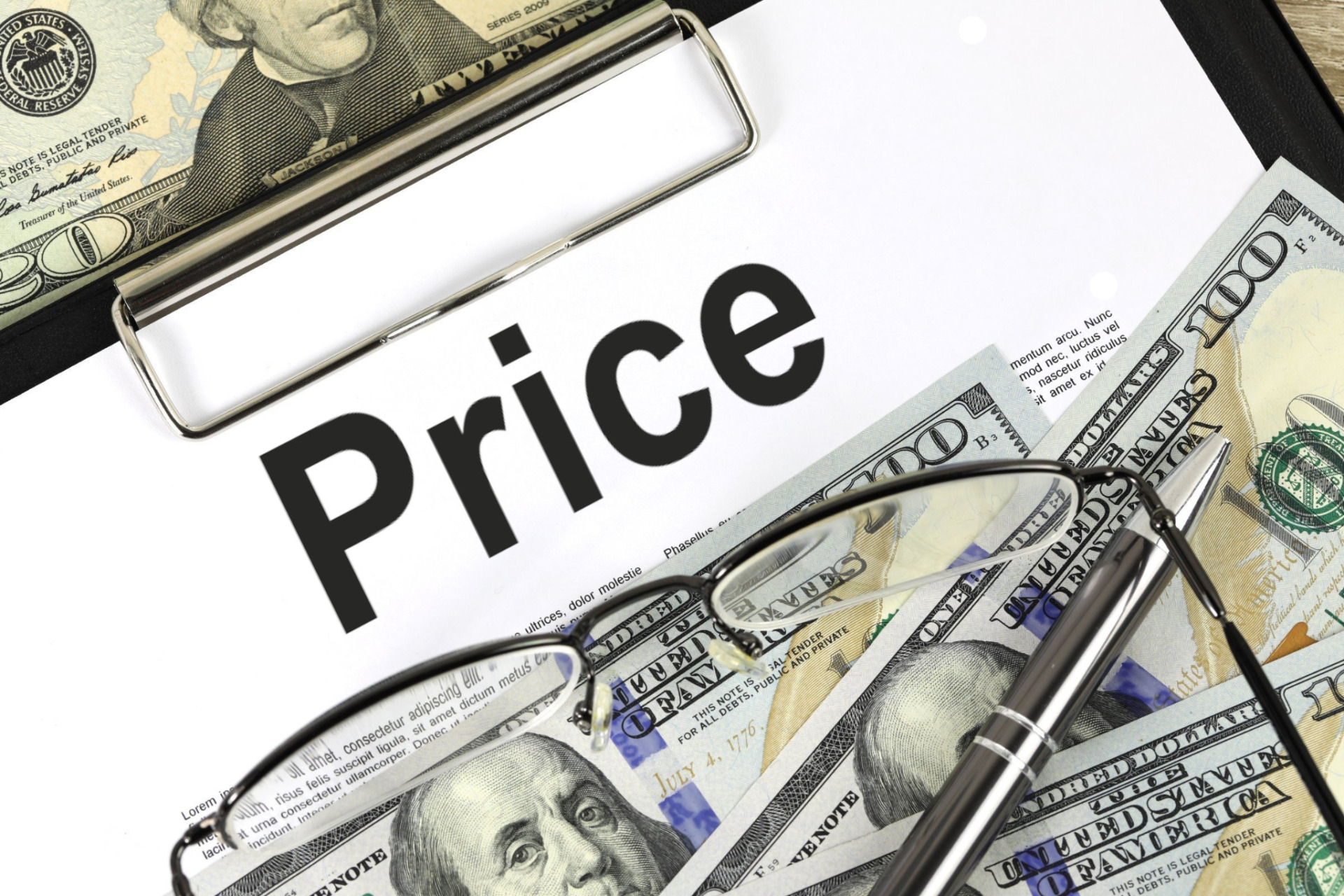 Your pricing point plays a significant role in attracting and keeping customers.
The higher your fees, the less likely you will attract new customers. The lower your rates, the more likely they will be skeptical and doubt your validity.
It's a good idea to look into the services and prices offered by your main rivals.
It would help if you aimed to maintain your rates competitive with your competition but find a strategy to separate yourself from them.
Consultants often charge in one of three ways, including:
The hourly technique or the project-based approach is the simplest for newbies when determining their consulting fees.
You'll start developing several alternatives for your clients after deciding on a pricing approach and establishing your price.
Clients only pay for the time you spend on their accounts based on a flat charge that reflects your experience.
You must keep track of your hours in this manner since your customers will be concerned if the assignment takes considerably longer than you originally stated.
Using this option, clients will pay for you based on the amount of work done for each job. Transparency may appeal to customers, but it limits your ability to respond quickly when problems develop or projects take longer than expected.
This payment plan is excellent when you're offering a long-term service to a customer, such as monitoring their website or conducting their accounting.
In this case, you'll get paid regularly for an extended time, but you won't have to pay taxes or benefits.
Customers prefer having options to achieve their goals. To assist your clients in gaining their wishes, you will thus create three solutions.
They will always get better outcomes and shorter time with option two than option one, and the same rule will be with option three. The more money they invest, the faster they achieve their goals.
Branding your offer is a further crucial action you should follow. You should provide more than just "consultation."
It is good to provide them with higher sales, improved productivity, cost savings, less stress, etc. By branding your offer, you can make it more appealing to potential customers.
9. Maintain Your Organization and Get Outcomes
When your consultancy business operates smoothly, you must maintain organization and bring results if you want to attract repeat customers and referrals.
It's crucial to keep organized, so you don't misplace essential data, meet deadlines late, or fail to request payment from clients. Consider where you can optimize some operations first.
Maybe you can convert to an internet bookkeeping program like QuickBooks or get paid electronically instead of via check. You may manage your customers with the use of software like Infusionsoft.
Delivering results is a little more challenging to advise on, but it's essential to the success of your business. Keep up with market trends and recheck with your customers to ensure that you give them outcomes that support their goals.
Your consulting company will be well-positioned for success if you are good at assisting your clients in reaching their objectives.
Watch the following video to get free, actionable advice from a founder of a consultant company.
Conclusion
When it comes to consulting, it's not just a job; it's an attitude. The foundation of every successful consulting firm is a qualified expert or team of specialists who are willing to serve others.
Management consulting is a fantastic professional path, but it isn't always straightforward. I hope that the above guides will help you to know how to start a consulting business.
Thank you for reading!